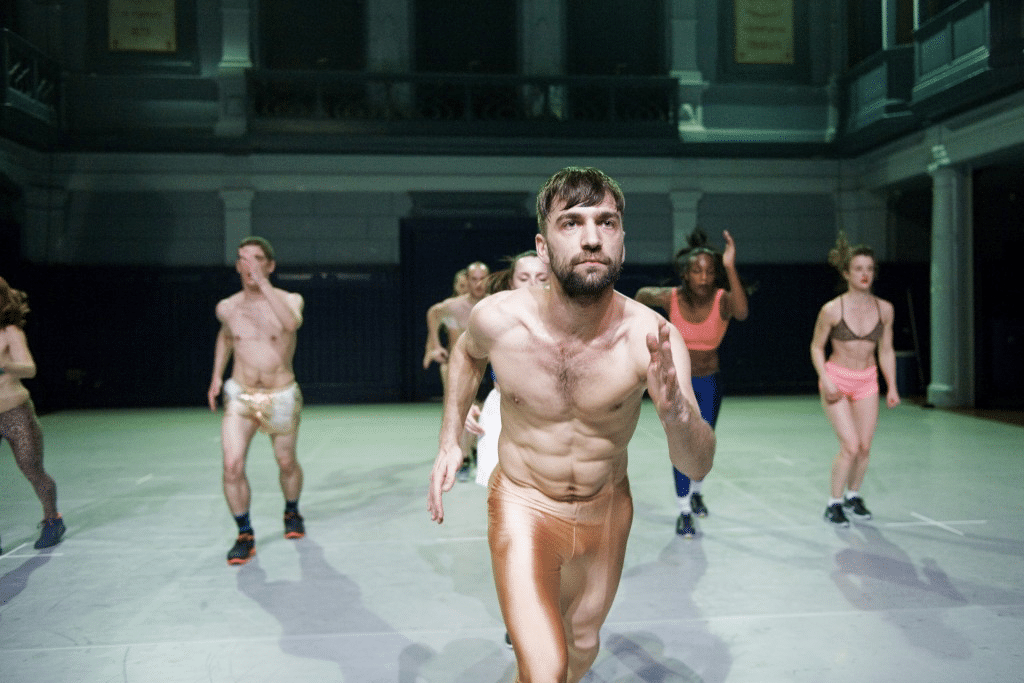 JAN vzw / ICKamsterdam
The Dog Days Are Over
---
A Minimal Political & Jumped Work For Eight Performers
The Dog Days Are Over is a scorching performance make up of only one physical action: the jump. It is a repetitive fever dream, an exhausting battle in which the dancer is staged as a vain, persevering and purely executing species, striving for perfection.
Like in a bullfight the crowd is looking down on them, while the dancer is struggling and sweating in the arena. After some intriguing solos and duets about unconventional beauty including the much loved Victor from Festival 2014, Jan Martens has now created a group performance about the thin line between art and entertainment.
Photo: ©PietGoethals
A literally breathtaking dance that makes the spectator an embarrassed voyeur, witness of so much willingly suffering.
Els Van Steenberghe, Knack.be
****