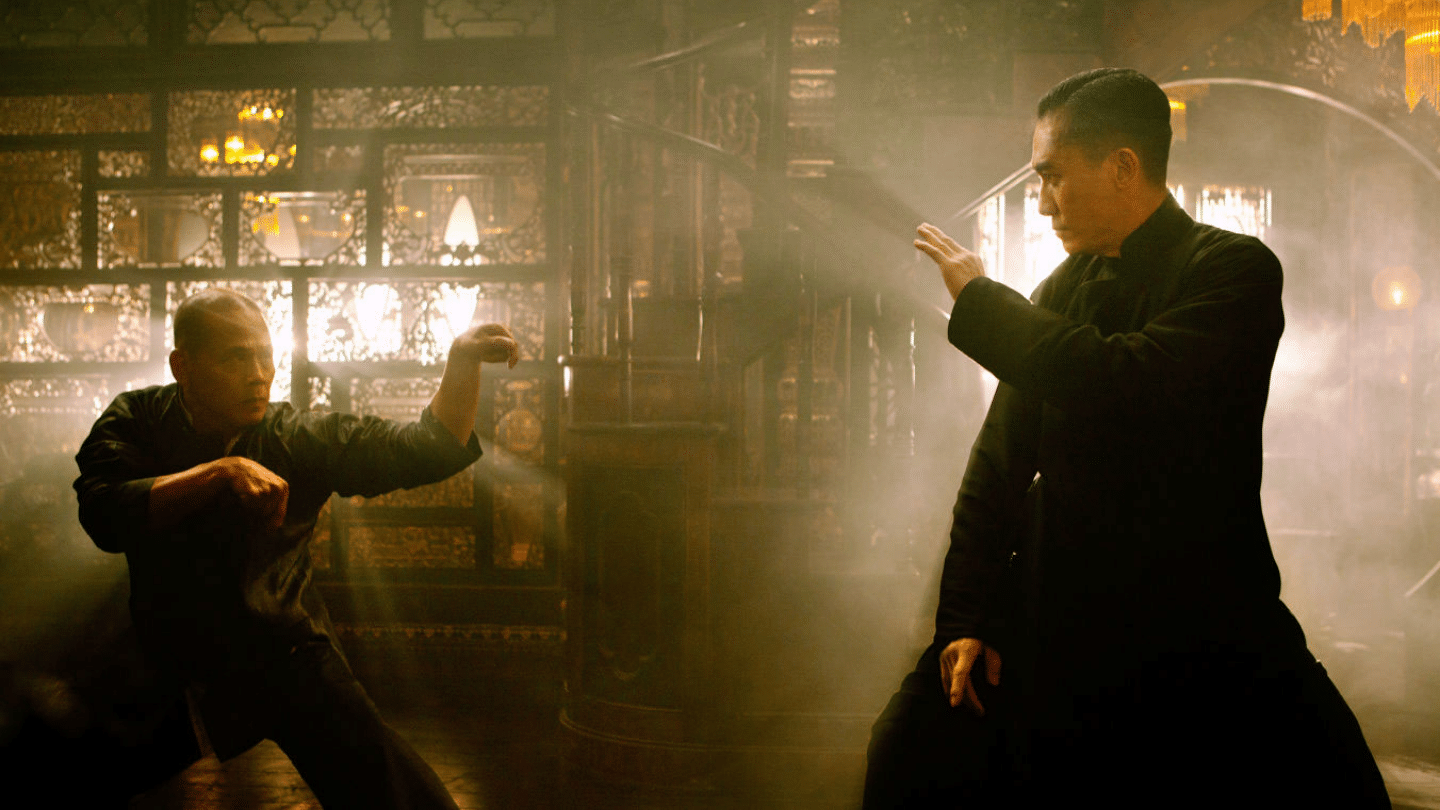 The Grandmaster
---
The World of Wong Kar Wai
Wong Kar Wai's lavish martial arts biopic tells the story of Ip Man, the legendary trainer who became Bruce Lee's mentor.
Spanning several decades, it follows the story of intense rivalry and yearning that develops between the titular founder of the Wing Chun branch of kung fu, and the head of a competing school.
Combining the lyrical style for which he made his name with stunning martial arts sequences, The Grandmaster is both a thrilling action film and a sumptuous visual experience.
Dir: Wong Kar Wai | 2013 | Hong Kong/China | 1 hr 48 mins | In Cantonese and Mandarin with English subtitles | Cert 15
---
QFT presents The World of Wong Kar Wai – a retrospective of the Hong Kongese director. With his lush and sensual visuals, pitch-perfect soundtracks, and soulful romanticism, Wong Kar Wai has established himself as one of the defining auteurs of contemporary cinema. This retrospective of his work includes new 4K restorations overseen by Wong Kar Wai in person. Whether tragically romantic, soaked in blood, or quirkily comedic, the films in this retrospective are an invitation into the unique and wistful world of a deeply influential artist.
Special thanks to Janus Films.