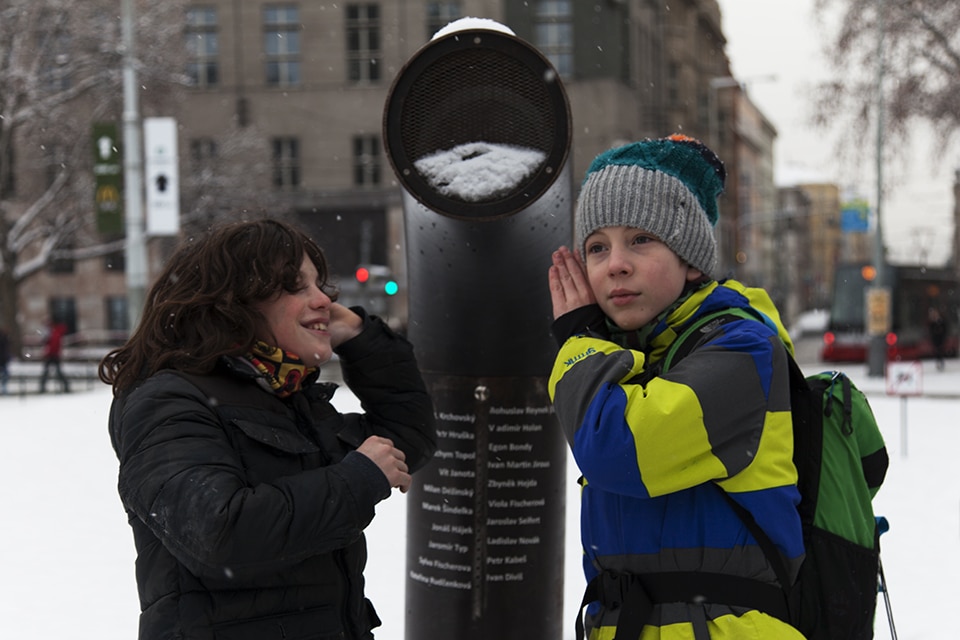 Poesiomat & The Quotidian Project
The Poetry Jukebox
---
Maria McManus and Deirdre Cartmill
This special launch brings a new and funky landmark to the island of Ireland for the first time – The Poetry Jukebox.
Come and listen to one of the most eclectic contemporary on-street sound installations featuring the finest poetry from Ireland and other places.
This innovative project from Belfast based poets Deirdre Cartmill and Maria McManus is part of the Qoutidian – Word on the Street project which seeks to put poetry into public space, to surprise and delight the unsuspecting.
The Poetry Jukebox is brought to you in collaboration with Piana na ulici, Prague.