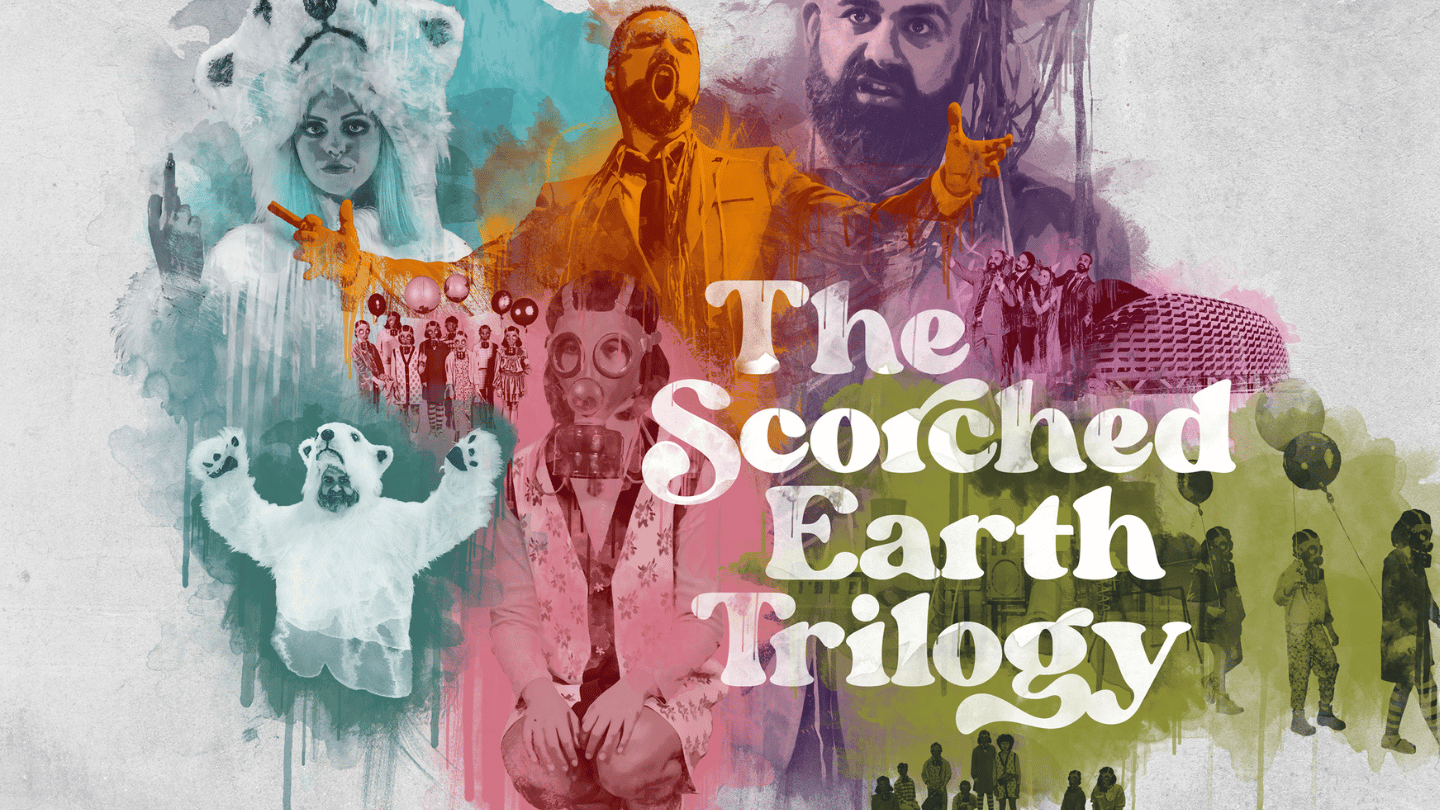 The Scorched Earth Trilogy
---
Dumbworld in co-production with Irish National Opera
A unique blend of opera, contemporary orchestral music, street art and animation, presented via a mapped video and sound installation and silent-disco headphones.
This new collection of Street Art Operas tackle some of the most pressing social, political and human issues we face, in a radical and challenging way. The trilogy introduces self-congratulatory politicians relieving themselves against a wall expounding on their successful resolutions; a polar bear finding their way out of the misery of the loss of their natural habitat as a Tik Tok sensation; and children in the midst of wasteland, burnt trees and decaying rubbish who lead an ecological revolution.
The Scorched Earth Trilogy premiered at Trinity College Dublin (March 2022) and was presented at O Festival, Rotterdam in (May 2022). 
Previous Dumbworld productions include 'Drive By Shooting' and 'Two Angels', presented as part of Culture Night Belfast.
Note: This is an outdoor evening event, please wrap up warm and wear appropriate footwear. 
---
Credits
Words & direction by John McIlduff
Music by Brian Irvine
Anarchic and funny... the subject matter was satirical and bang up to date.
The Times