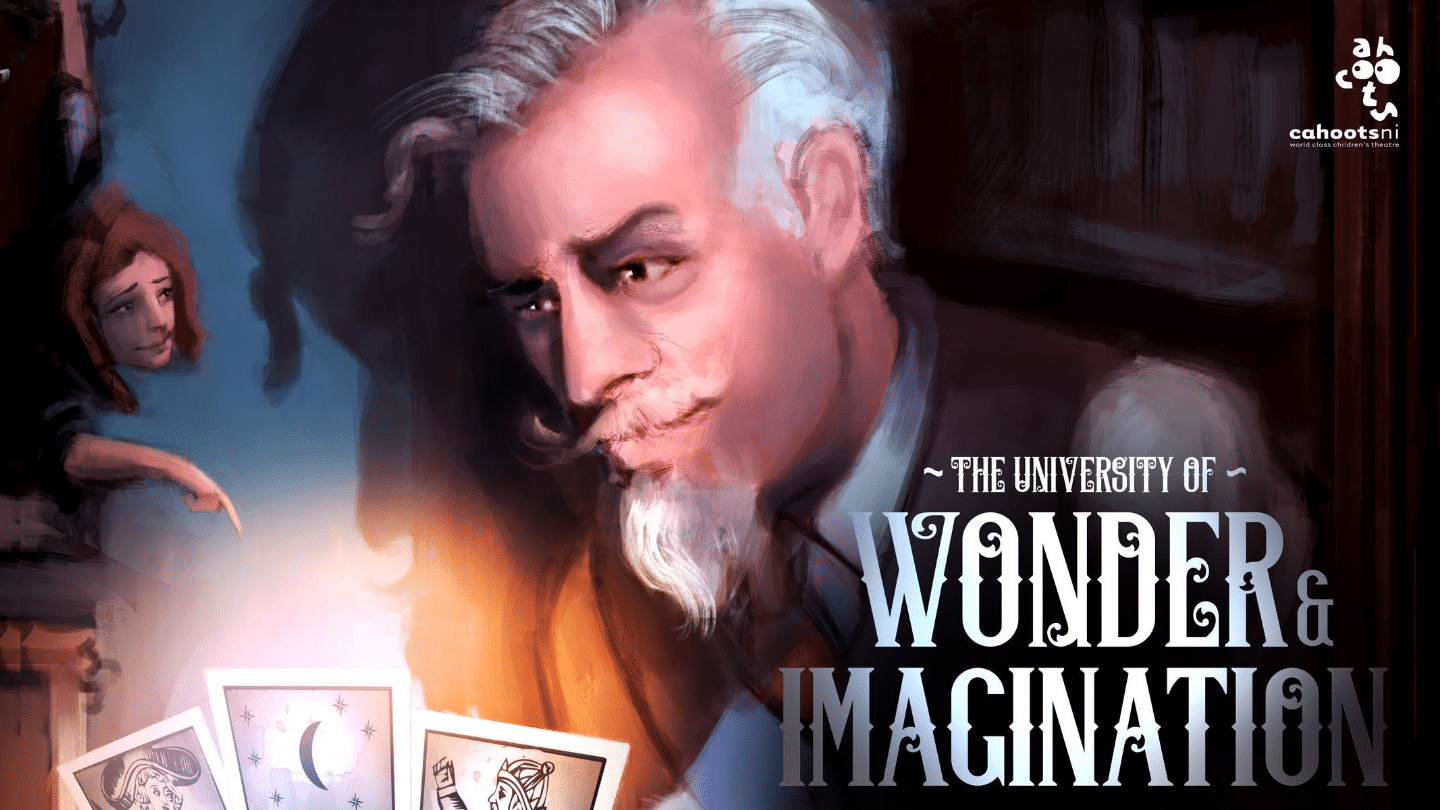 The University of Wonder & Imagination
---
Cahoots NI
The University of Wonder & Imagination is now enrolling students of all ages and magical abilities…and there's a place with your name on it! This fun, interactive experience takes place live in your own home and is suitable for all the family to enjoy via the magic of digital technology. Assemble with your fellow students and journey to the most unusual of universities, where the mysterious Professor Bamberg will send you off on your self- navigated journey through a castle where nothing is quite as it seems. You will interact with the liveliest of lecturers, choose your subjects of study, enter themed rooms and encounter all kinds of problems and puzzles, unlocking your magical powers as you go.
You're bound to leave this hallowed centre of magical learning with your mind boggled and your brain bamboozled, but do you have what it takes to graduate from the University of Wonder & Imagination?
This brand new type of event is directed by you, the audience. The choices you'll make live, during the event, will shape your unique experience.
In this ambitious and unique undertaking, Cahoots NI, the makers of Under the Hawthorn Tree, Secrets of Space, Shh! We have a Plan and more, will broadcast from an extensive, purpose built set where magic and illusion have no boundaries, bringing a fun filled, immersive theatrical experience directly to you.
Age suitability: 7 Yrs + & Parents/Guardians
As part of the experience every participant will have the opportunity to graduate from the University of Wonder and Imagination and receive a free digital diploma! Look out for the tick box to opt-in at the time of booking.
---
A downloadable pack will include narrative details and guidance for parents with visually impaired children –
click here to download
.
Kindly provided by Cahoots NI