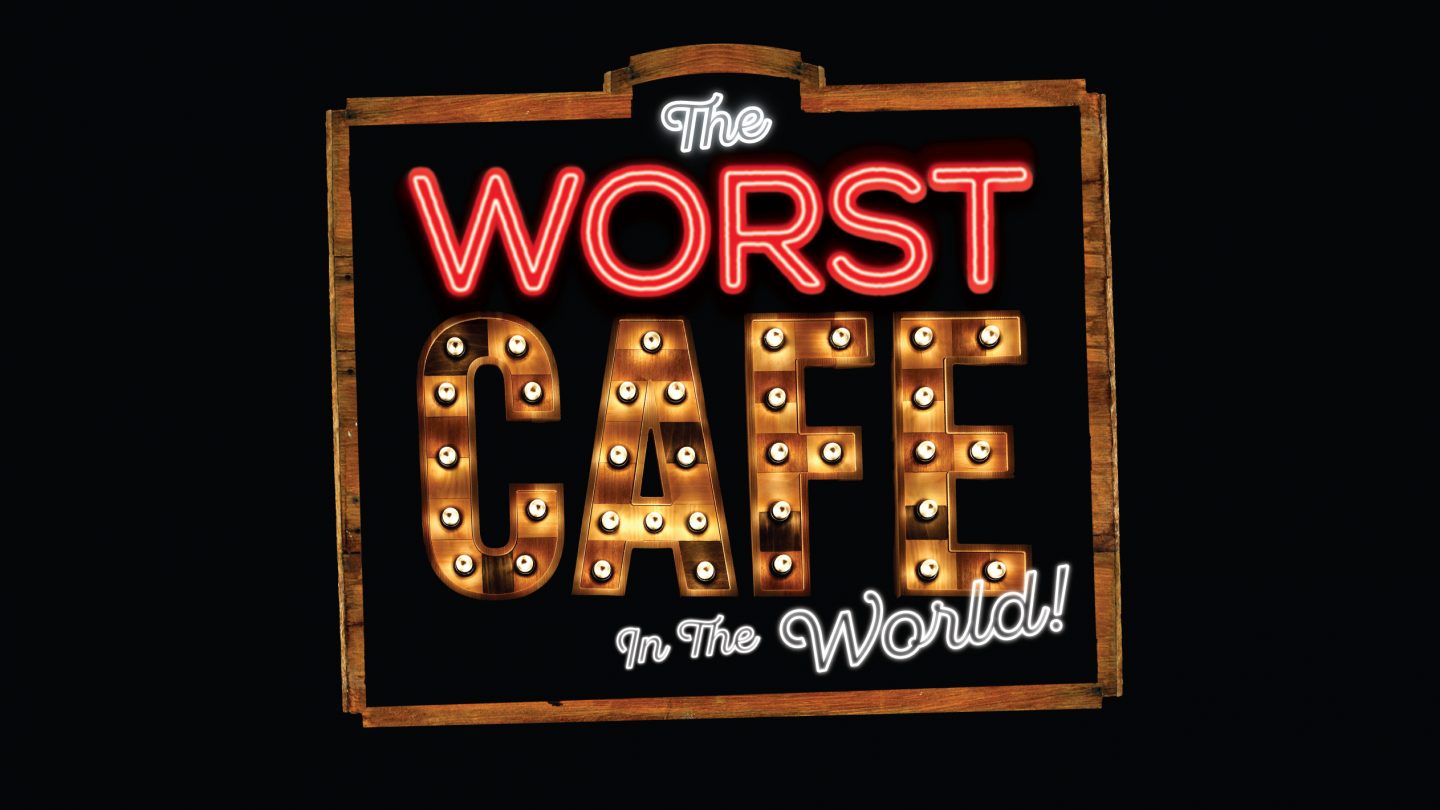 The Worst Café in the World
---
Big Telly Theatre Company
If reality TV had a lovechild with theatre, this is it.
A Big Telly special for Festival, there is just one week to get a table, place your orders and experience the gloriously mad 'Worst Café in the World'.
Masquerading as a café, tucked away on Cotton Court in the Cathedral Quarter, The Worst Café in the World mysteriously appears. Signage cracked, you step into another world. The chef's a mess and the waiting staff, well, wait.
The food is non-existent and the customers are flies on the wall, watching the story unravel in a feast of reality theatre. Eat before, or after, because at The Worst Café, there is no food, not even a latte in sight, and nothing is quite what it seems.
With a full menu of twists and turns, stories come well-done or rare, with a range of side orders to thicken the plot. As the service goes into meltdown, the waiters stop waiting and the tables are turned. Customers are perfectly placed to experience this whirlwind hour of reality theatre.
Pure comedy and pathos, this chaotic foodless venue promises a large serving of entertainment for people who like their theatre fresh.
---
Note: contains smoke, haze and strobe effects
Age guidance: 12+