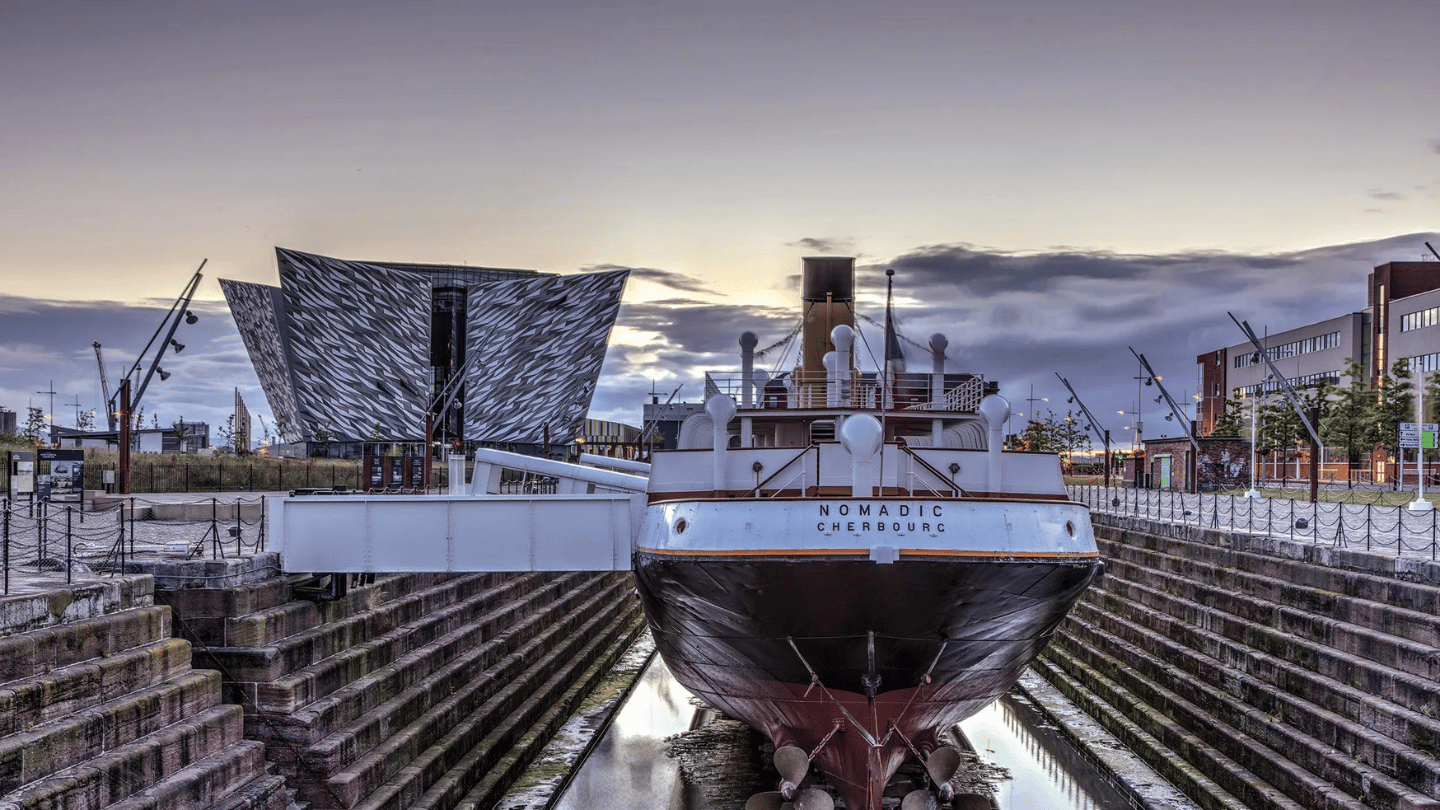 Titanic Trail – Cultural Walking Tours of Belfast
---
Northern Ireland Tourist Guide Association
Follow in the footsteps of Titanic's builders on this tour of the Titanic Quarter, formally known as Queen's Island, where Titanic was designed, built and launched.
During this guided tour you will learn about, Titanic's tender ship the Nomadic, Harland and Wolffs HQ including the drawing offices where draughtsmen drew the scaled drawings of Titanic and bar men today draw pints. Walk along the slipway where Titanic was built and learn about the Titanic Dry Dock and the pump house which is to be a Distillery. Learn about the new industries replacing the old industries.
---
Following on from previous years we have again teamed up with the Northern Ireland Tourist Guide Association to bring you a series of cultural and interesting walking tours. The best way to explore the city is by foot and, with highly knowledgeable professional guides leading the way, you'll experience a whole other side to Belfast.