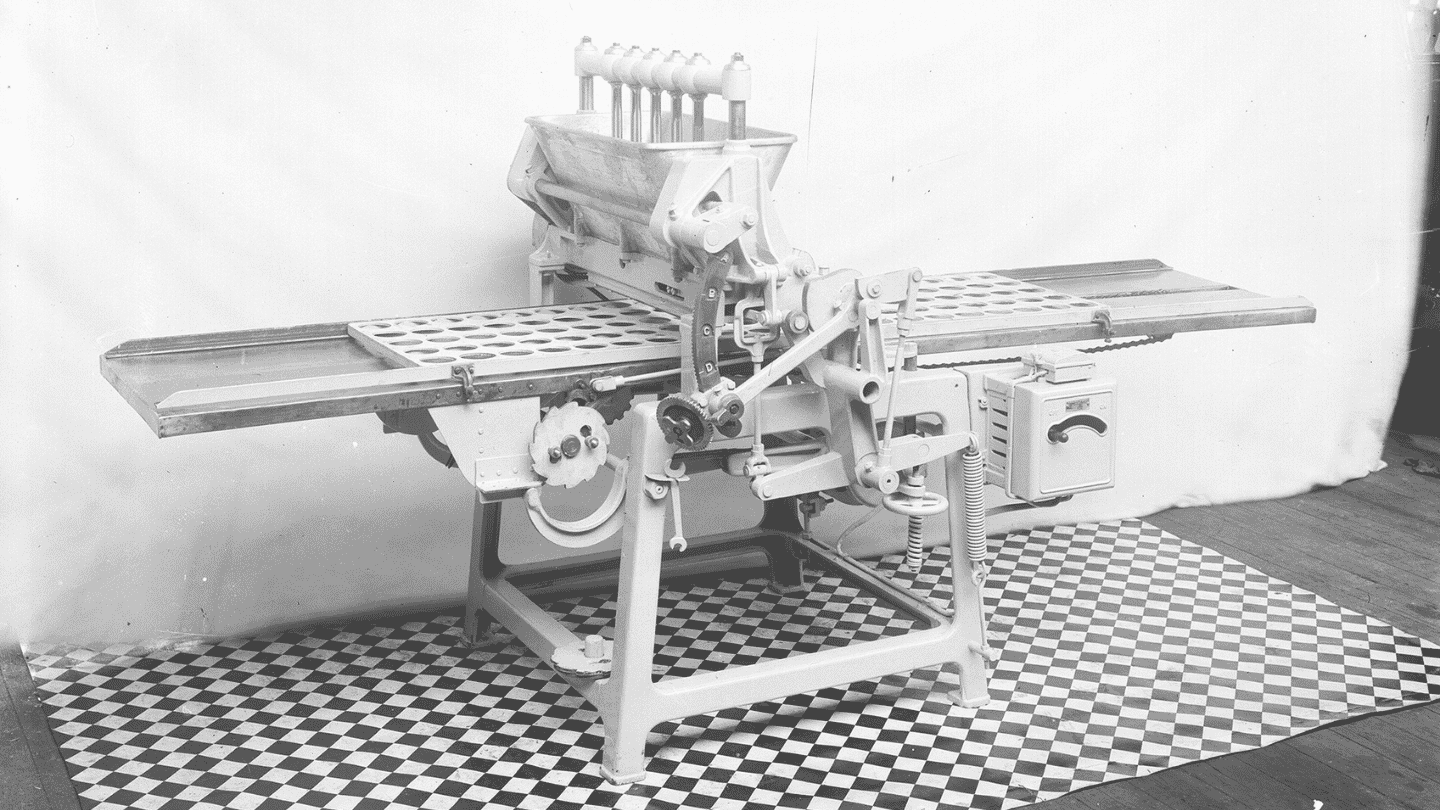 To Make a Monument
---
Jan McCullough in partnership with Household
To Make a Monument is a new project by artist Jan McCullough, produced in collaboration with Household.
Jan is interested in the untold histories of labour, care and maintenance; fabrication and DIY. The artist focuses on the forms associated with the pragmatic and incidental gestures of work and working environments and the inventive ways that people solve problems using mundane objects and structures. She employs materials and visual languages associated with these activities to create sculptural installations and photographs.
Jan's starting point for this new work is the National Museums Northern Ireland A.R. Hogg and R.J. Welch archive collection, which includes photographs commissioned in the 1930s that document the machines and wares produced in Belfast. To Make a Monument re-presents a selection of this overlooked archive back into public spaces. The images Jan has chosen include objects and details that acknowledge subtle acts of looking, staging, framing and making by invisible hands and eyes. Her enigmatic installations around the Queen's University campus publicly celebrate the presence and efforts of unseen workers. They consider how labour can be represented outside of the institution, figuratively and literally, by creating temporary monuments to the small, evocative gestures of ordinary people, the objects and goods they produced, and the everyday spaces where they worked.
To Make a Monument launches on Thursday 13 October 2022 with signposted site- responsive installations at Queens University. It is accompanied by a public programme of events, including a tour for members of the public on Saturday 15 October at 2pm and an event organised in collaboration with Seamus Heaney Centre on Friday 28 October.  These are free events and everyone is welcome to attend. For more details and to book visit www.householdbelfast.co.uk
---
Image Credit: Pancake Machine, University Street Belfast 1930, Courtesy AR Hogg Archive / National Museums NI
Partners and funders: Household, The Naughton Gallery at Queens, NMNI, Arts Council Northern Ireland, the Paul Hamlyn Foundation, Belfast City Council