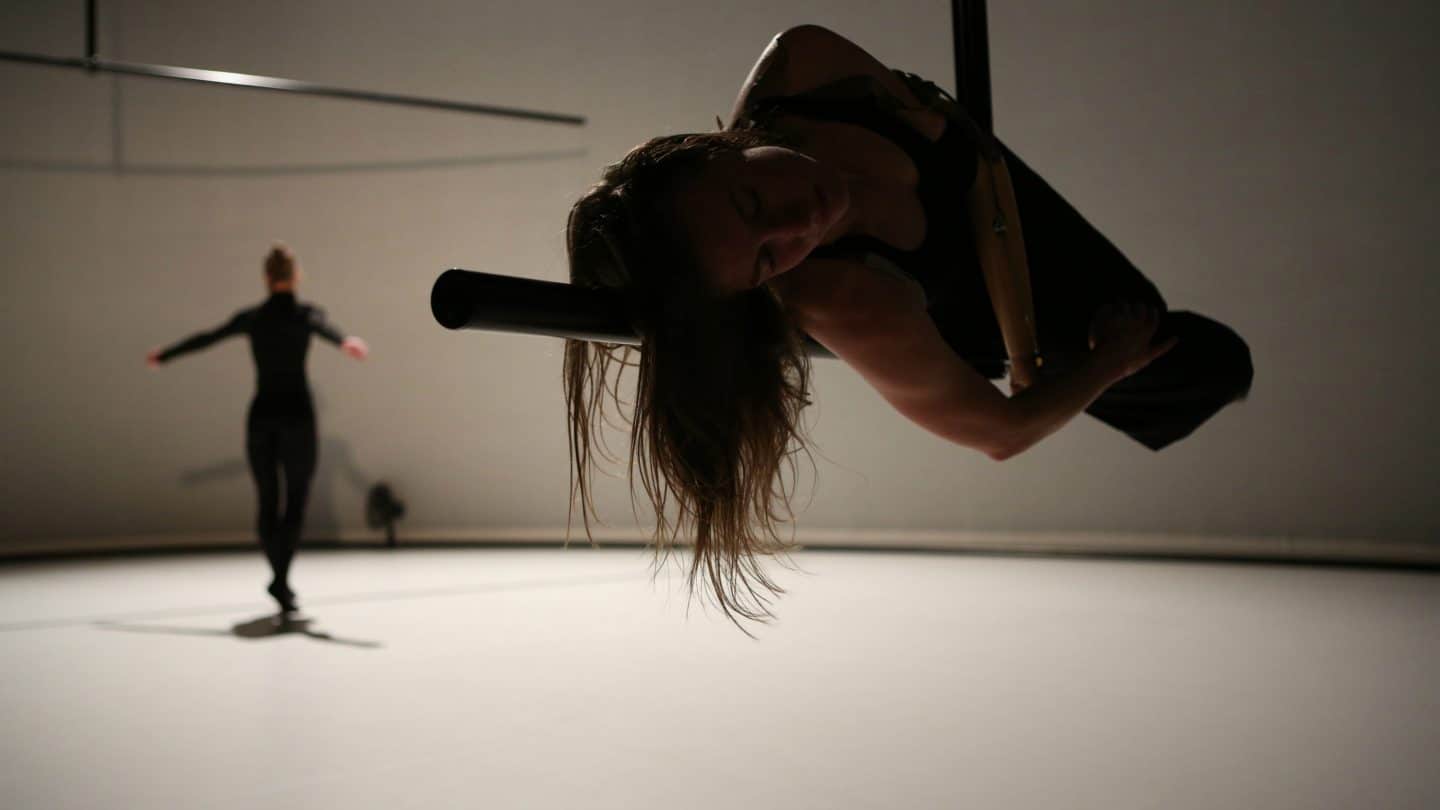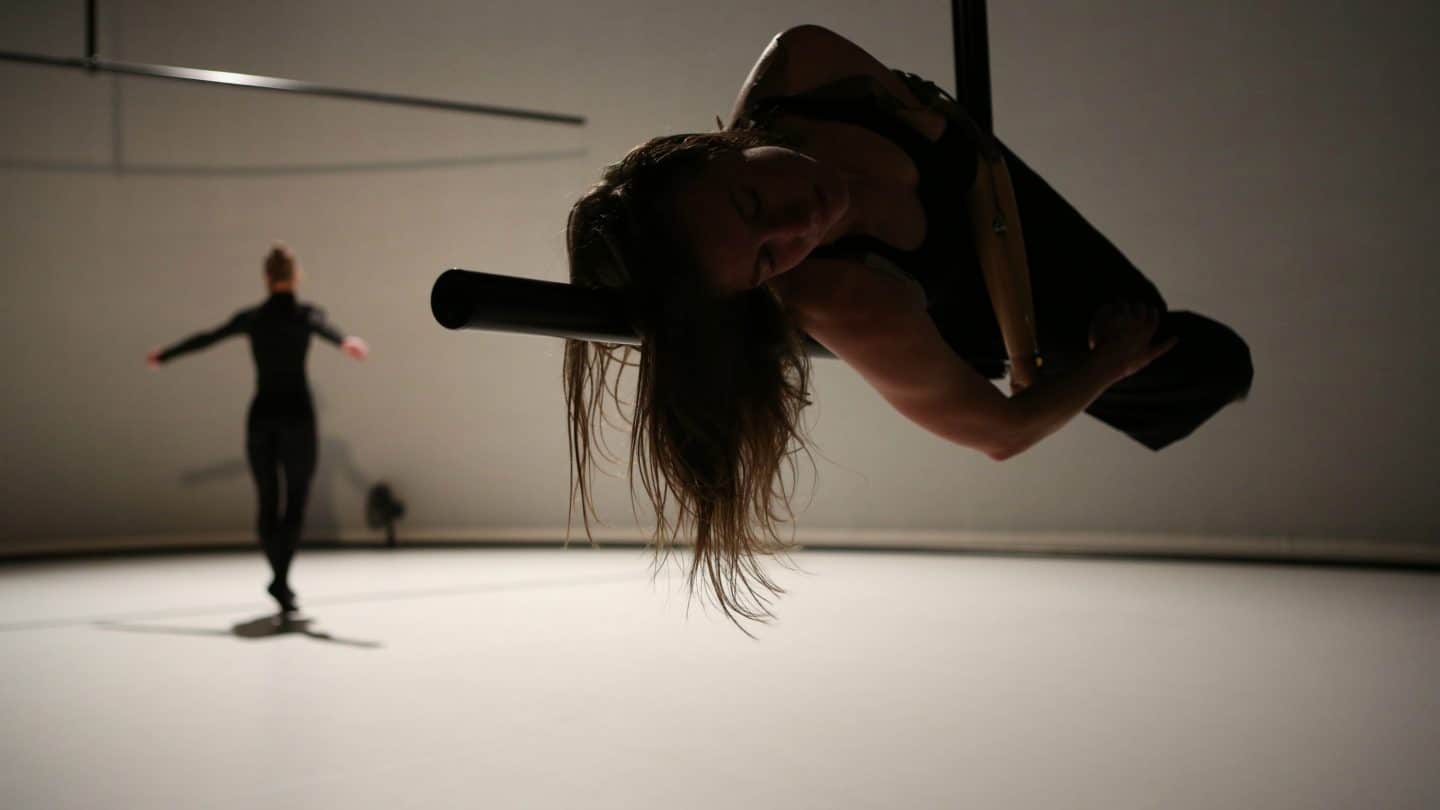 A haunting hypnotic duet
TORDRE (WROUGHT)
---
Rachid Ouramdane
Rachid Ouramdane is at the forefront of dance innovation, extending definitions of performer and choreographer and blurring the line between dance and documentary.
TORDRE is the story of Lithuanian dancer Lora Juodkaite who, spinning dizzyingly on the spot, has developed her own way of moving which have accompanied her since childhood.
It is also the story of the British dancer Annie Hanauer, moving with an articulated prosthetic arm which is at the same time both an extension and an integral part of her body.
In a haunting duet, two dancers perform lonely, intensely physical solos. Through hypnotic, whirling gestures, each woman's body paints a raw, captivating self-portrait.
Presented by CCN2-Centre chorégraphique national de Grenoble and supported by Institut Français du Royaume Uni as part of its En Scène! Programme.
Photo Credit: Patrick Imbert
Conception, choreography Rachid Ouramdane
With Annie Hanauer & Lora Juodkaite
Light design Stéphane Graillot
Set design Sylvain Giradeau
A fascinating dance piece… From the sweet childish rounds to the dervish's whirls, Rachid Ouramdane's dancers take us on a haunting voyage                         
Télérama