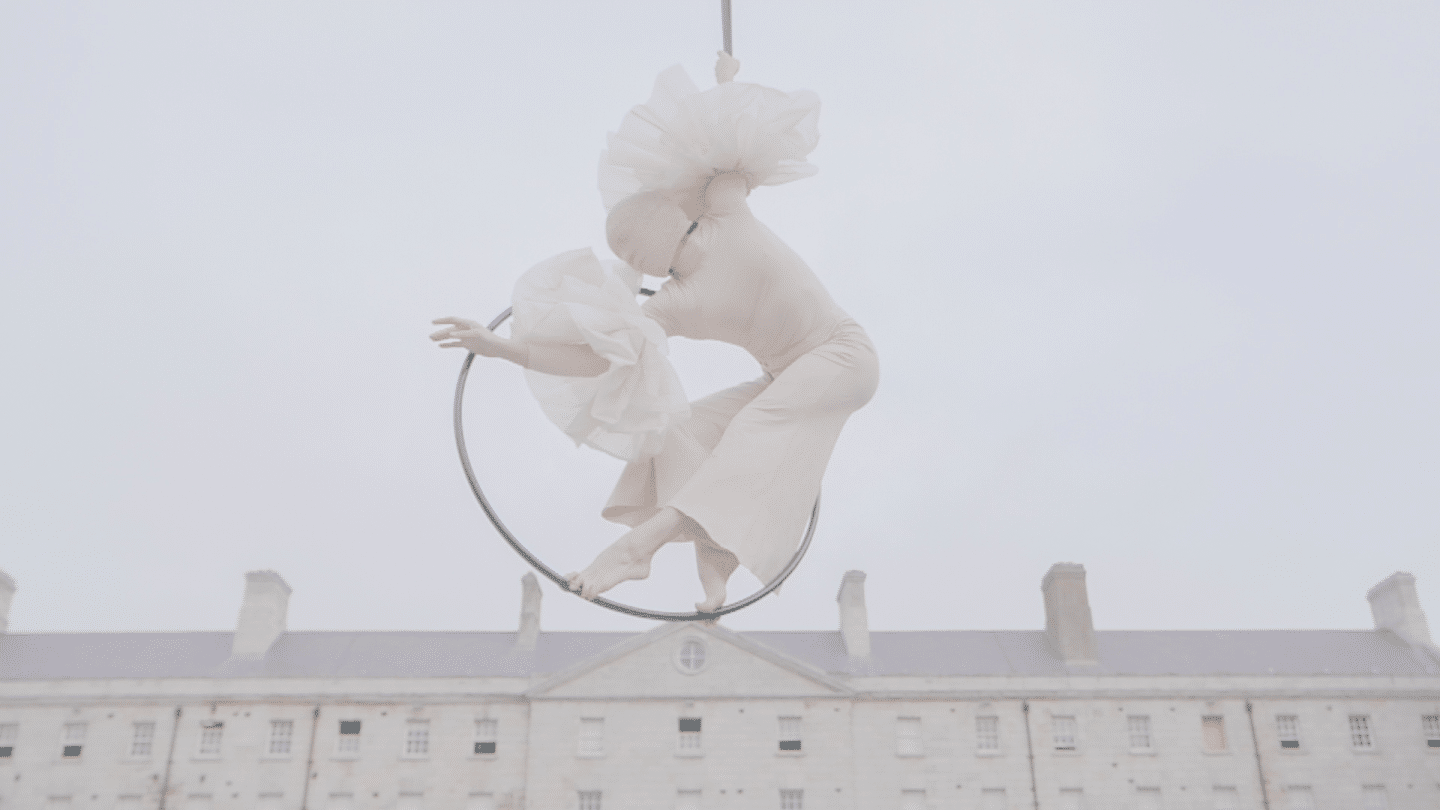 Venous Returns
---
The Dirty Laundry Collective
This short film is a collaborative work initiated by visual artist Alison Lowry, aerial performer Kate Finegan and voice artist Jess Kavanagh.
Examining themes associated with women and their mistreatment by the state and the church, it attempts to untangle the visible and invisible legacy of the Magdalene Laundries and the mother and baby Homes, whilst exploring the female voice within Irish identity. Combining aerial performance, glass, and a soundscape captured in situ at the atmospheric Clarke Square in Collins Barracks, Dublin, this haunting performance of female subjectivity and resistance, juxtaposes itself against its military surroundings. Although the physical apparatus of the various Institutions that incarcerated thousands of Irish women and children may now be decaying, the intergenerational effects can still be felt by this generation. In this short work we ask will there ever be justice for these survivors…and what effect has this legacy had on Irish women?
Directed by Laura Sheeran, costuming is provided by threadstories and Lia Cowan, with a soundscape created in collaboration with Isaac Gibson at the Sonic Arts Research Centre in Belfast.
The showing on Wed 1 Nov will feature a post-screening discussion.