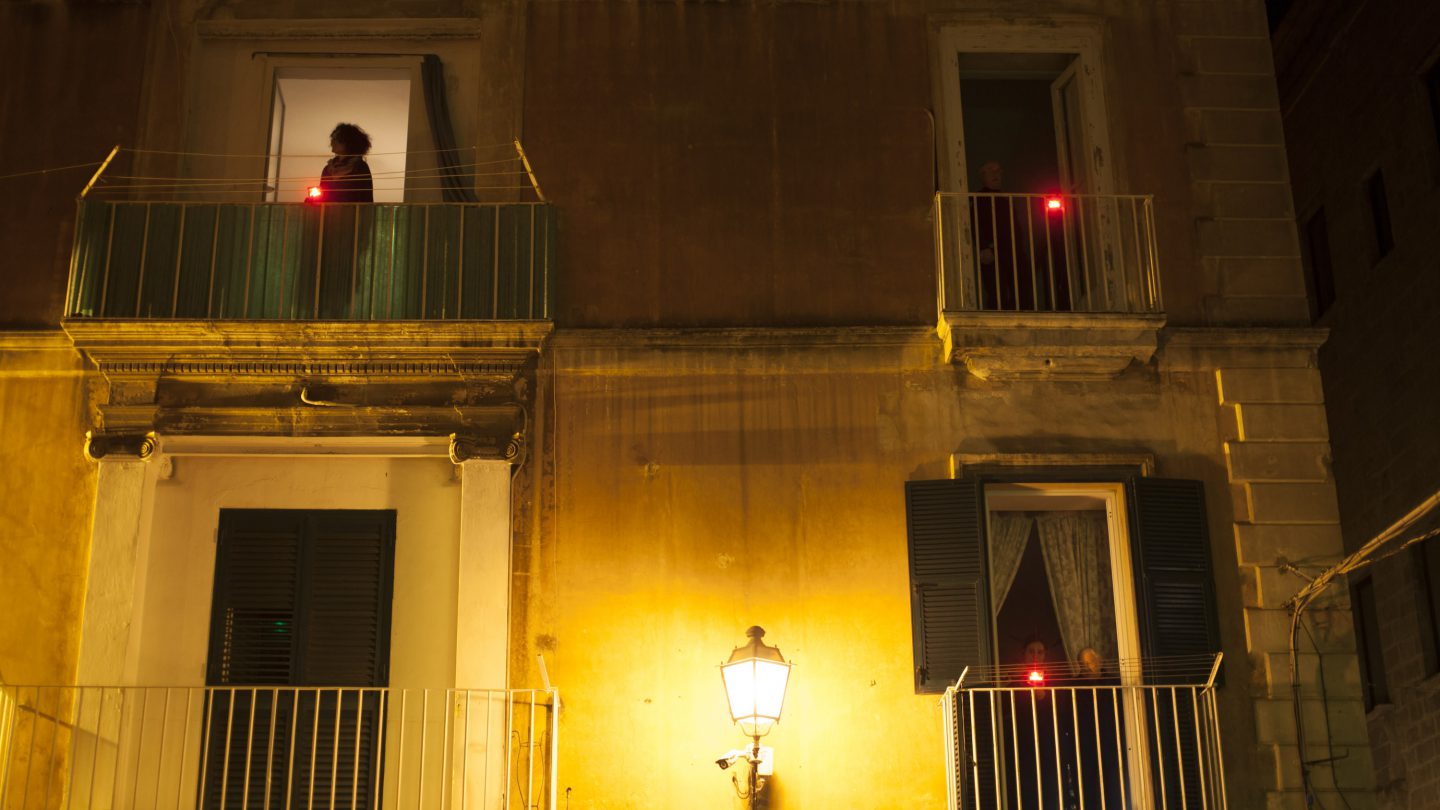 Windows
---
Asier Zabaleta, Michael Hanna & Valeria Simone
A new participatory, outdoor theatre  work in North Belfast.
Local residents answer a series of questions using coloured lights to display their answers in their windows. The project was inspired by the people of San Sebastian / Donostia who protested a new law by hanging rubbish bags from their balconies. People who feel their views are not being heard can use the windows of their homes as a highly visible way for them to express their opinions, the collective visibility making the answers impossible to ignore.
Please note visitors can participate in this project.
Produced by Teatro Pubblico Pugliese, the Arts Council of Northern Ireland and Donostia / San Sebastián 2016 – European Capital of Culture