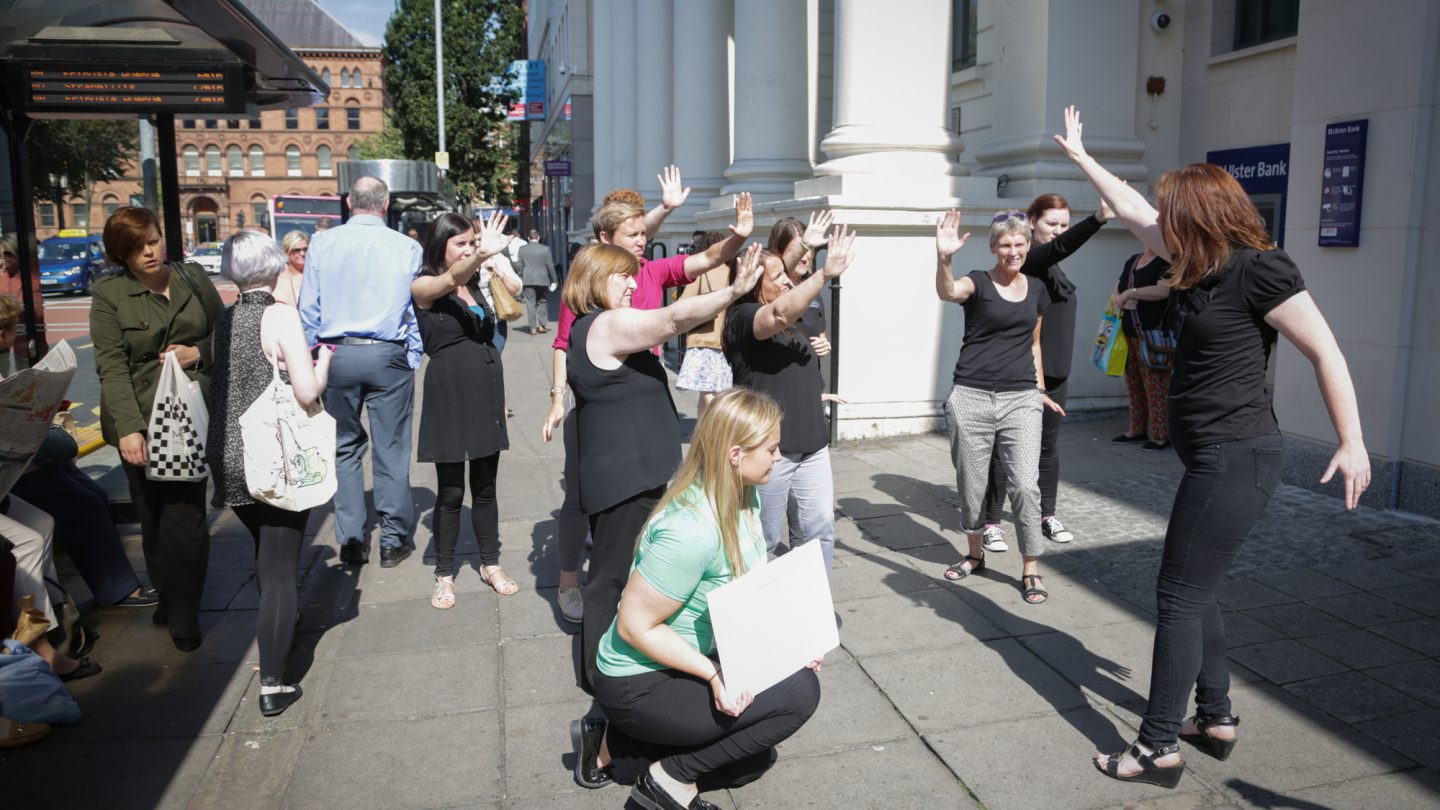 Whether you want to work with us, volunteer with us or participate in workshops, debates and events, there are many ways to get involved in Belfast International Arts Festival.
Opportunities to get involved change every year depending on the programme. This year we will be looking for Poppy Ambassadors to make sure visitors receive an exceptional service when they come to see Poppies: Weeping Window.
Please use the side menu to see all opportunities and participatory events which are currently available.