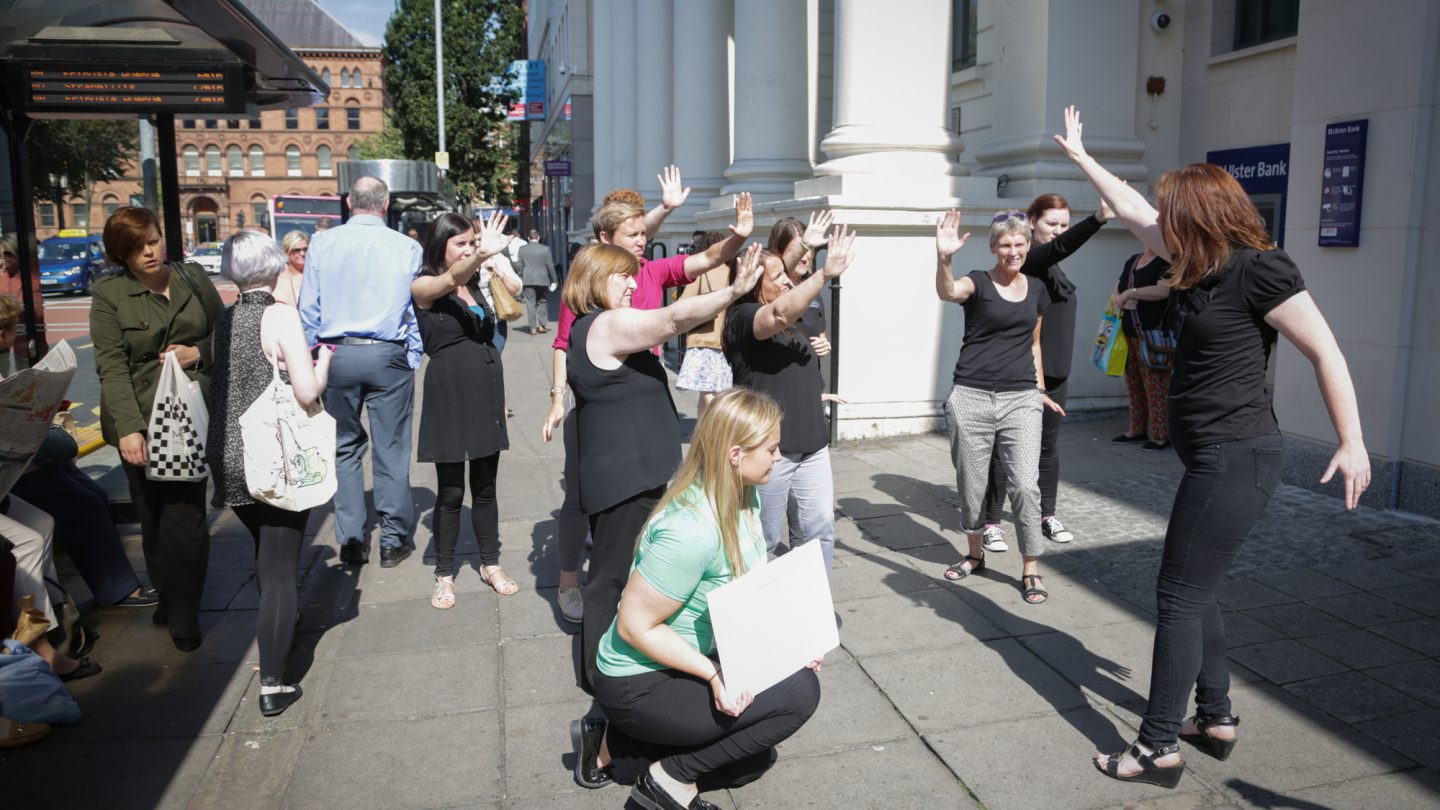 Whether you want to work with us, volunteer with us or participate in workshops, debates and events, there are many ways to get involved in Belfast International Arts Festival.
Opportunities to get involved in this year's Festival have now closed. We would like to thank each and every person who has contacted us and expressed interest regarding volunteering or becoming a Poppy Ambassador. Opportunities to get involved change every year depending on the programme, so keep an eye out on our website and social media channels or subscribe to our mailing list for future notices.
Please use the side menu to see all opportunities and participatory events which are currently available.