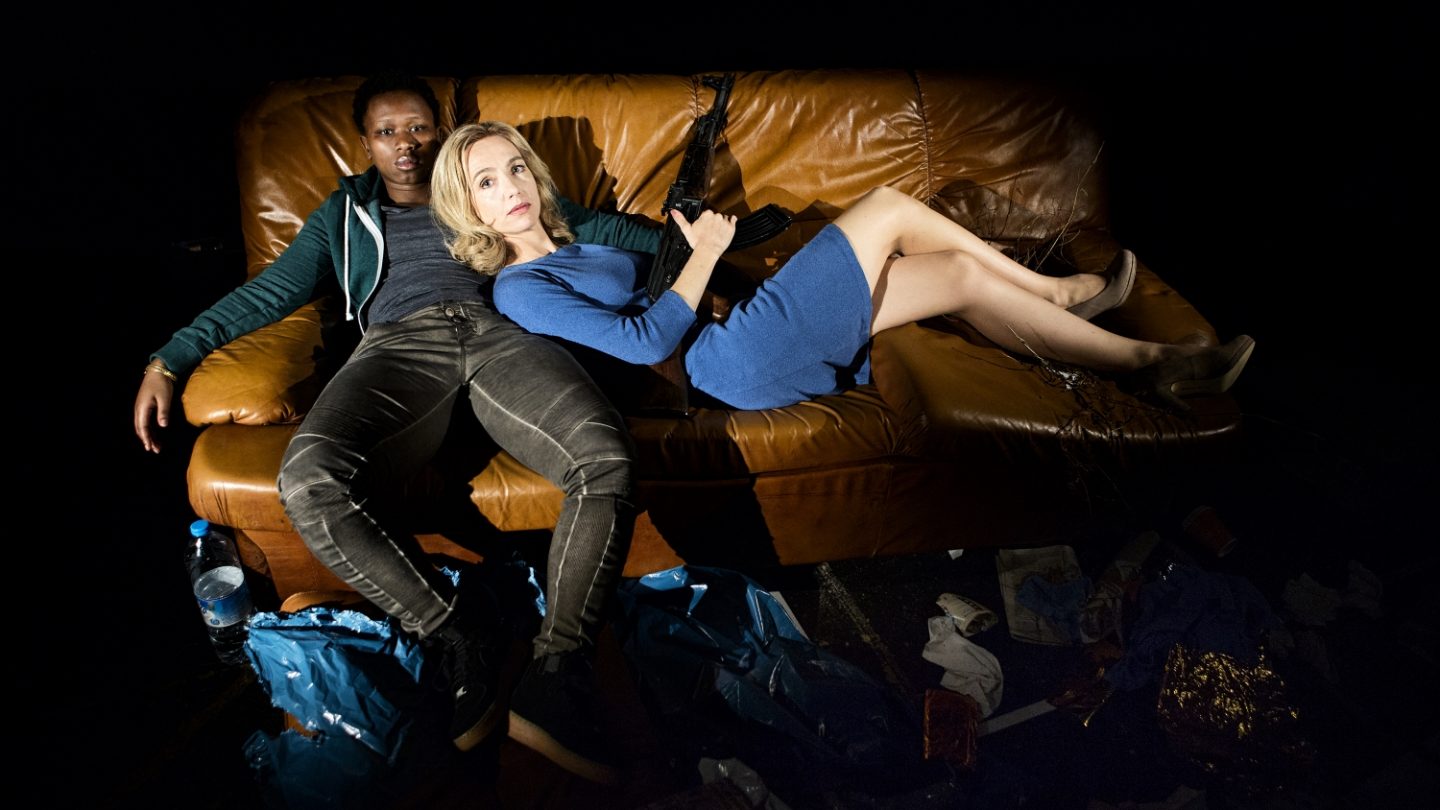 It's The Festival Countdown!
The countdown begins for the opening night of the 2017 Belfast International Arts Festival, with only 5 days to go until the first performance.
The annual celebration of international contemporary arts is the highlight of the cultural year in Belfast and this year see 191 events over 23 days from 14 countries including 12 premieres.
A UK and Irish premiere in the Lyric Theatre opens the festival on Friday 6 October, Compassion. The History of the Machine Gun, from the acclaimed Schaubuhne Berlin and director Milo Rau – named 'the most controversial director of his time' by Der Freitag.
Does Compassion have limits?
Rau never backs away from contentious topics and this play is no different.  Compassion takes the audience on a journey to the political hotspots of our time.
The semi-documentary double-monologue, based on interviews with NGO workers, clerics and war victims in Africa and Europe, deliberately ventures into contradictory terrain: how do we endure the misery of others and why do we watch it.
Compassion is in German and French with English surtitles.
Belfast International Arts Festival Director, Richard Wakely, is pleased to welcome the Schaubuhne back to Belfast.
"Many festival goers will recall the last visit by Berlin's Schaubuhne Theatre in 2014 with their radical and exciting reworking of An Enemy of the People. We are absolutely thrilled that they are returning to open this year's festival edition with the UK/Ireland premiere of Compassion: The History of the Machine Gun, a new play from Milo Rau, a major and often controversial voice in European theatre."
The principal funder of the Belfast International Arts Festival is the Arts Council of Northern Ireland, Noirin McKinney, Director of Arts Development, added,
"The Arts Council is delighted to see Schaubühne Berlin returning to the Belfast International Arts Festival following their critically-acclaimed production of, An Enemy of the People, at the Festival in 2014.  This current production, a UK and Irish premiere, will continue to push the boundaries of theatre, excite and challenge audiences, and it's all made possible through public and National Lottery funding." 
Further information on all of the 191 events and how to book your tickets for these can be found at www. belfastinternationalartsfestiv al.com.  Tickets can also be booked in person at the festival box office in The MAC or by the phone on 028 9089 2707.
Regular updates can be found on the Belfast International Arts Festival Facebook page or at @BelfastFestival on Twitter.