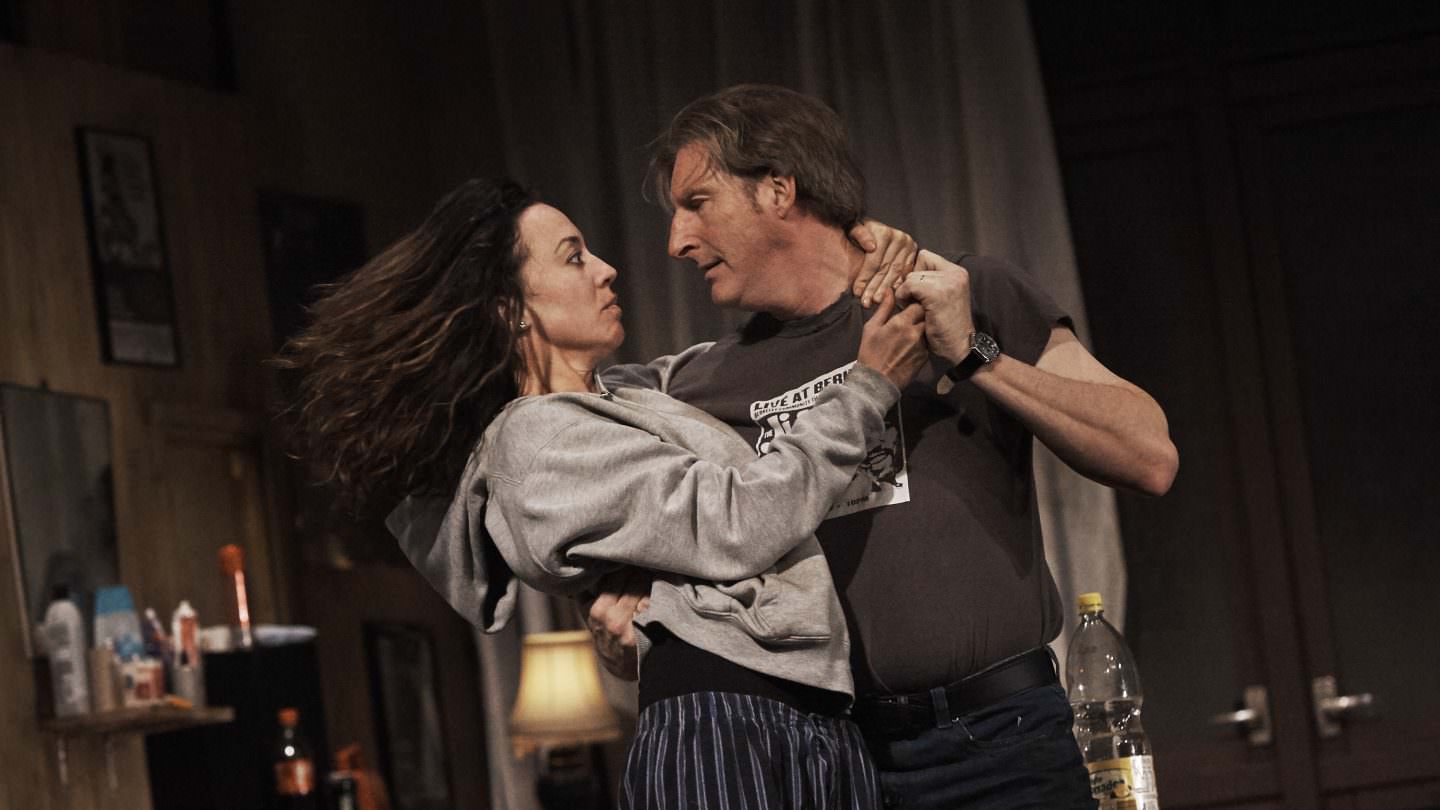 Ulster Bank Arts Ambassador Review: The Night Alive
The story is set in the ramshackle bed sit of lead character Tommy, a wheeler dealer struggling from one deal to the next.
One night Tommy brings home a young girl Aimee after rescuing her from a domestic with her boyfriend (Kenneth) and who it later transpires is a prostitute. The landlord of the bed sit is Tommy's widowed Uncle Maurice, a benevolent figure to Tommy after he split up from his wife and kids.
Aimee, needing shelter, takes up residence for a period and during the course strikes up a more "professional" relationship with Tommy. All it seems is very convivial until Aimee's boyfriend Kenneth makes a sinister appearance and the play takes a deeper turn with the cold psychotic and unpredictable nature of Kenneth who leaves a mark or two along the way.
This behaviour culminates in an act of self defence which leaves Tommy and Aimee left with a body to dispose of and a plan of great escape…
The show flowing with a strong hearty Dublin brogue, carries humour, emotion, compassion, fear and surprise in abundance.
This is a cracking performance and going by the audience reaction, during and post show, one well worth taking in if only for the brilliantly delivered "black hole monologue". The show runs until 31st October with some ticket availability.
Humorous, intense, gritty
Ian Fraser, Ulster Bank Arts Ambassador