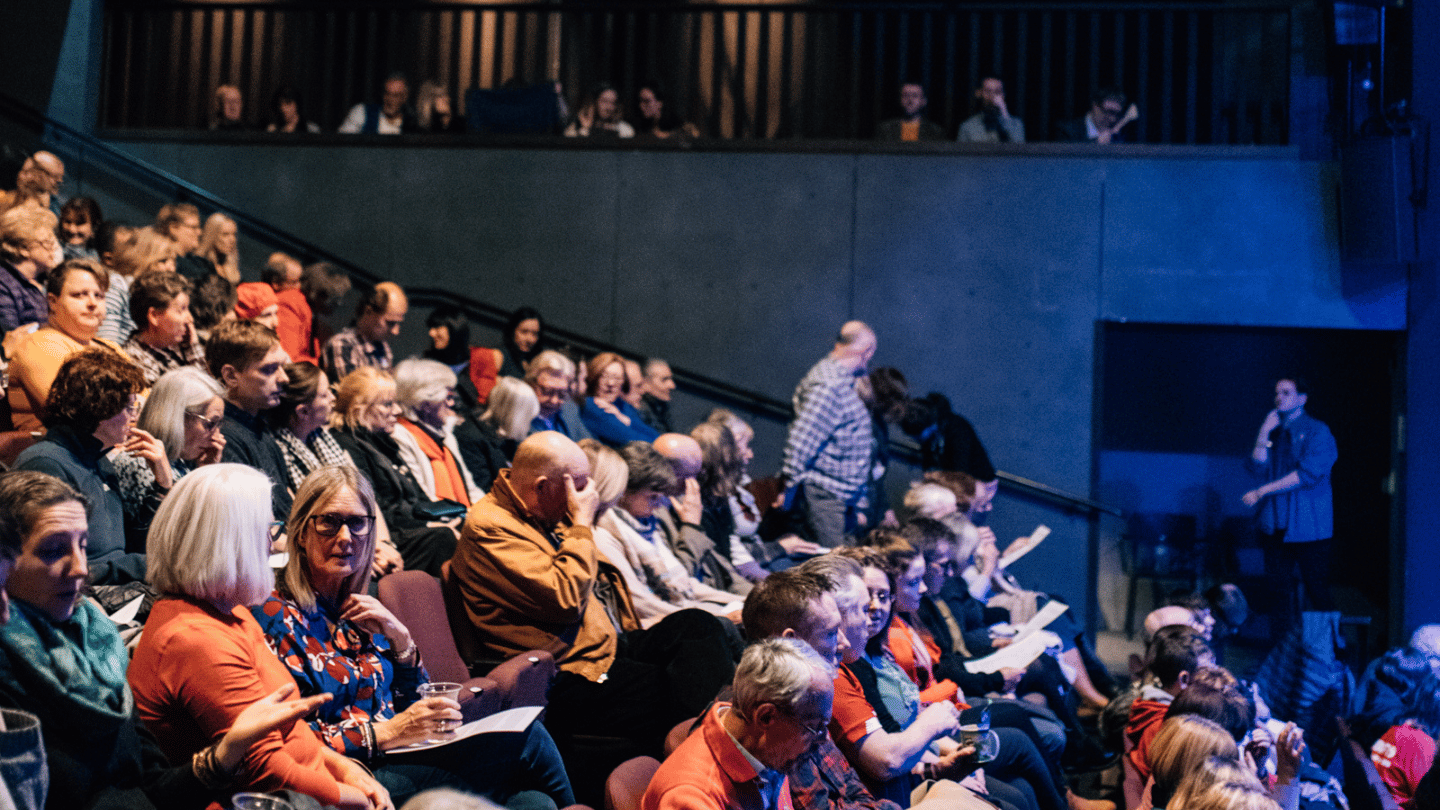 Community Tickets Programme
Following a very successful pilot scheme in 2021 Belfast Harbour is again sponsoring our community tickets scheme where we offer free tickets to various paid for events within the festival programme.
"Last year this project allowed us to engage with key communities as well as new audiences, promoting the thriving arts and cultural sector in Belfast and showcasing the best local creative talent. Working with BIAF supports Belfast Harbour's strategic objective of connecting communities to the port and the Harbour Estate."  Jenni Barkley, Communications and Corporate Responsibility Manager, Belfast Harbour
In 2021, we welcomed families, youth groups, older people, members of the LGBTQ community, disaffected young women, and those with close ties to the Harbour and its unique contribution to the lives of the people and city of Belfast, bringing focus to this crucial port and our burgeoning waterfront.
With theatre, music, dance, visual arts and a first class literary programme we will hold events across the city in the MAC, Grand Opera House, Deer's Head Music Hall, Lyric Theatre, Cityside Retail and Leisure Park among many others.
Check out the full programme by visiting the 2022 festival page here.
Alternatively, view or download the festival programme brochure BIAF 22 Festival Programme.
If you would like to apply for community tickets, please contact Karin Jeffrey karin@belfastinternationalartsfestical.com
Some of the feedback from those who took up our offer and attended various events in 2021:
"Thank you so much for providing such great opportunities for our groups to engage in the Arts through Belfast International Arts Festival."
"You created opportunities for them to try and see new things and realize that Belfast has such a rich and varied arts scene. We here at Prime Cut Productions are delighted that the groups engaged and attended such an excellent festival. You came and met the groups at the events, and this really helped them feel welcome and added so much to their experience. Thank you so much."
"Just a short note to let you know how pleased we were with the Sestina concert. The church was a lovely setting. The music was even better. Very talented singers who sounded beautiful and were very expressive. Even in a recital, they managed to bring out the emotions in the music."
Proudly Sponsored by