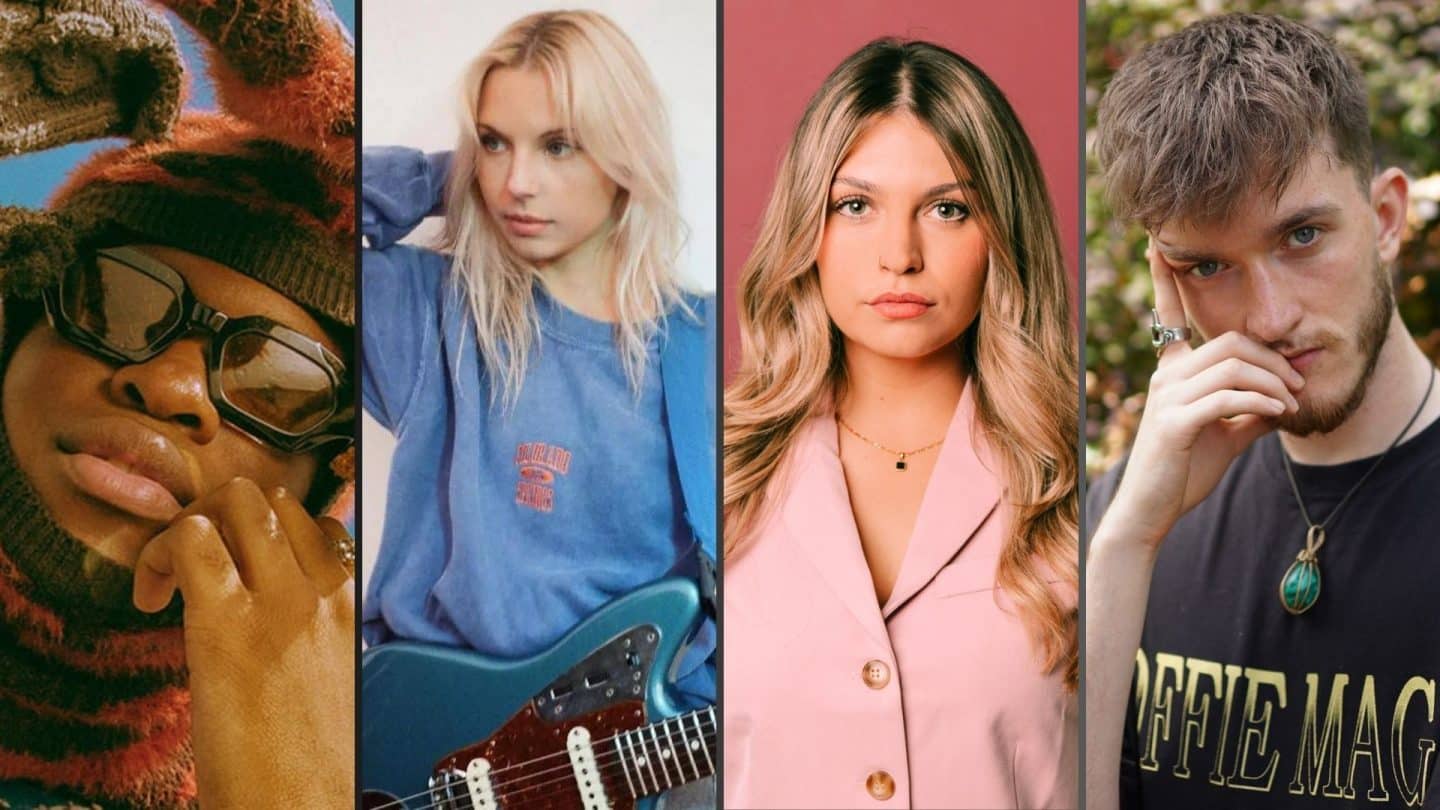 BBC INTRODUCING LIVE MAKES ITS NI DEBUT IN ASSOCIATION WITH BELFAST INTERNATIONAL ARTS FESTIVAL
BBC Introducing, in association with Belfast International Arts Festival, has announced its flagship music discovery event, BBC Introducing Live, will makes its Northern Ireland debut this October.
This year's edition of BBC Introducing Live is taking place across the UK from Wednesday 11th – Saturday 14th October and promises to be bigger, bolder, and more inspiring than ever before, as it spans across five vibrant cities: London, Manchester, Cardiff, Glasgow and Belfast.
In a celebration of emerging talent, BBC Introducing Live will host an array of activities, from educational panels featuring industry veterans to immersive workshops that delve into the intricacies of the music industry, plus a full schedule of live performances – attendees are in for an enriching journey of music discovery.
In Belfast, audiences will be treated to an evening of special performances from rising stars Jordan Adetunji, Lucy Gaffney, Reevah, and Cbakl at the Limelight, on Friday 13th October, as part of the 61st Belfast International Arts Festival.
BBC Introducing will also host a series of free workshops and seminars aimed at supporting young musicians, creatives and industry talent in the neighbouring BBC Broadcasting House.
Alongside Belfast International Arts Festival, BBC Introducing is working with Beyond The Music festival in Manchester, the Roundhouse Rising Festival in London, and Wales Millennium Centre's Llais festival in Cardiff to bring the event series to life.
Kelly Betts, Editor, BBC Music Introducing, said: "The return of BBC Introducing Live marks a pivotal moment in the calendar for the music industry. BBC Introducing are 100% committed to providing a nurturing environment where young artists and creatives can find their voices, learn from industry experts, and connect with peers who share their passion. This event is ongoing testament to the enduring power of music to unite, inspire, and shape our culture."
Richard Wakely, Chief Executive and Artistic Director, Belfast International Arts Festival, said: "There is immense synergy between the values that guide our festival and those of BBC Music Introducing, namely a commitment to supporting emerging, homegrown talent. The line-up reflects the vibrancy and rich musical heritage of this place and it truly embodies Belfast's recent designation as a UNESCO City of Music. It's for these reasons we're very excited to work with the BBC team on the debut of BBC Introducing Live in Northern Ireland, an extension of our annual collaboration with the BBC on its Radio 3 Lunchtime Concert, recorded live in Belfast as part of our festival."
BBC Introducing Live at Belfast International Arts Festival, Limelight 2, Friday 13th October
BBC Introducing Live at Belfast International Arts Festival presents special performances from rising stars Jordan Adetunji, Lucy Gaffney, Reevah, and Cbakl at the Limelight on Friday 13th October,
Having recently signed to the Sony-owned RCA Records, Belfast artist Jordan Adetunji is breaking all the rules with his sound, merging rap and R&B with the post-punk movement. The alternative hip hop artist, who recently released his latest single 'INVOLVED', will drop his first EP later this year.
Belfast-based singer-songwriter Lucy Gaffney's solo music career began in 2020 and has already seen her touring with acts such as Wallows, Inhaler, DMA's, The Coral, Lukas Nelson, Bill Ryder-Jones and Sorcha Richardson. Her new EP, 'Daydream in Tokyo', the hotly anticipated follow-up to her debut, 'Easy Come Easy Go', will arrive next month.
Constantly evolving from her singer-songwriter roots, Derry-born Aoife Boyle, performing under the alias Reevah, has earned tastemaker acclaim, international airplay and streaming support in Ireland, the UK, the USA and beyond. Known for her melodic folk music, Reevah has stepped into a new chapter and a fresh sound of alt-pop melody, mesmerising vocals, and evocative '80s flavoured throwbacks. Her long-awaited debut album, 'Daylight Savings', releases this November.
Cbakl is an alternative hip hop artist producing eclectic beats drawing influence from jazz, R&B, soul and house. Starting out uploading tracks to SoundCloud aged 15, Cbakl began gaining an organic following online and has progressed to become one of Ireland's most in-demand beatmakers, amassing over 10 million plays across streaming platforms.
Tickets for the event cost £9 and can be purchased from belfastinternationalartsfestival.com & visitbelfast.com. Doors open 6:30pm
For more information, visit belfastinternationalartsfestival.com/event/bbc-introducing-presents/.