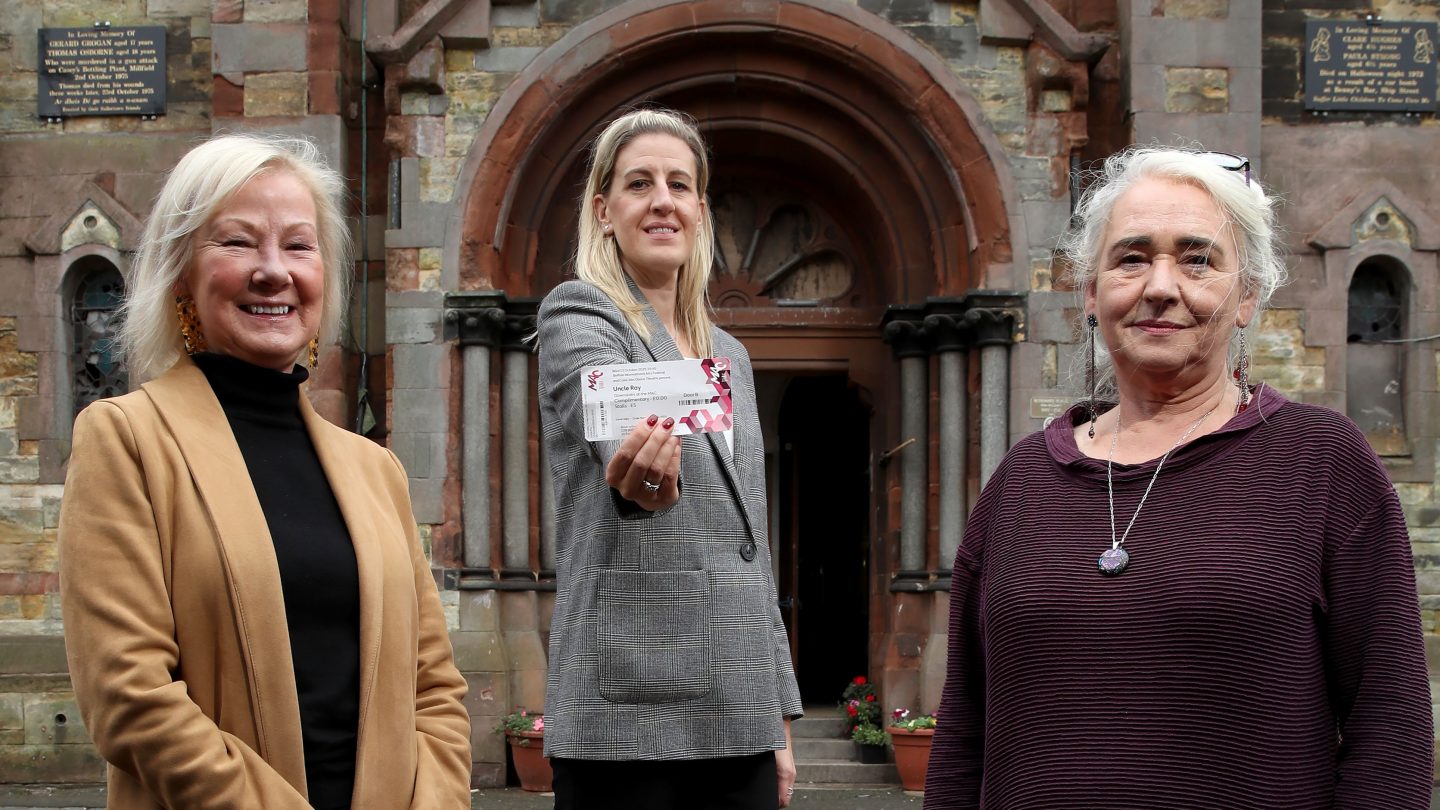 Belfast Harbour Connects Communities with Arts during Belfast International Arts Festival
Providing support for Belfast International Arts Festival for the second year, Belfast Harbour provided free tickets for this year's Festival events to a wide variety of local community groups in Belfast, enabling the Festival to reach new audiences and a wider demographic than ever before, with many enjoying live performances for the first time.
Community groups across the City received tickets for key events within this year's jam-packed Festival programme, from Dervish and very special guests performing The Great Irish Songbook in the Grand Opera House to the amazing walk-through theatrical experience of the Grimm Hotel by Cahoots NI in Cityside Retail and Leisure Park, a firm family favourite in this year's Festival line-up.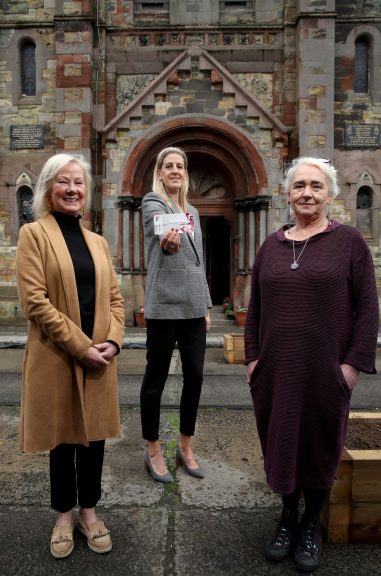 Pictured left to right are Karin Jeffrey, Fundraising Manager, Belfast International Arts Festival, Jenni Barkley, Communications and CR Manager, Belfast Harbour, and Terry McKeown, Project Manager, Sailortown Regeneration.
Incorporating communities from Sailortown to Short Strand, and New Lodge to Newtownards Road, the partnership enabled audiences of all ages to experience and engage with the value of the arts and cultural sector in Belfast.
Jenni Barkley of Belfast Harbour commented, "We have been delighted to support Belfast International Arts Festival again this year, and help to extend the positive impact of the Festival to more communities across Belfast.
"Throughout the pandemic more people than ever before realised the value of the arts and cultural sector to our City, and it is our hope that with the support of Belfast Harbour the Festival can continue to attract new audiences, promote the thriving arts and cultural sector in Belfast and showcase the best local creative talent."
Richard Wakely, Artistic Director and Chief Executive of Belfast International Arts Festival said, "We truly believe that the arts are for everyone and work continuously to ensure equal opportunities and access for all sections of our communities to directly experience, participate in and enjoy the Festival.
"The support of Belfast Harbour has enabled us to connect with diverse groups across the city, sharing the joy of live performances and hopefully building new audiences for the future as we look ahead to our 60th celebrations in 2022."