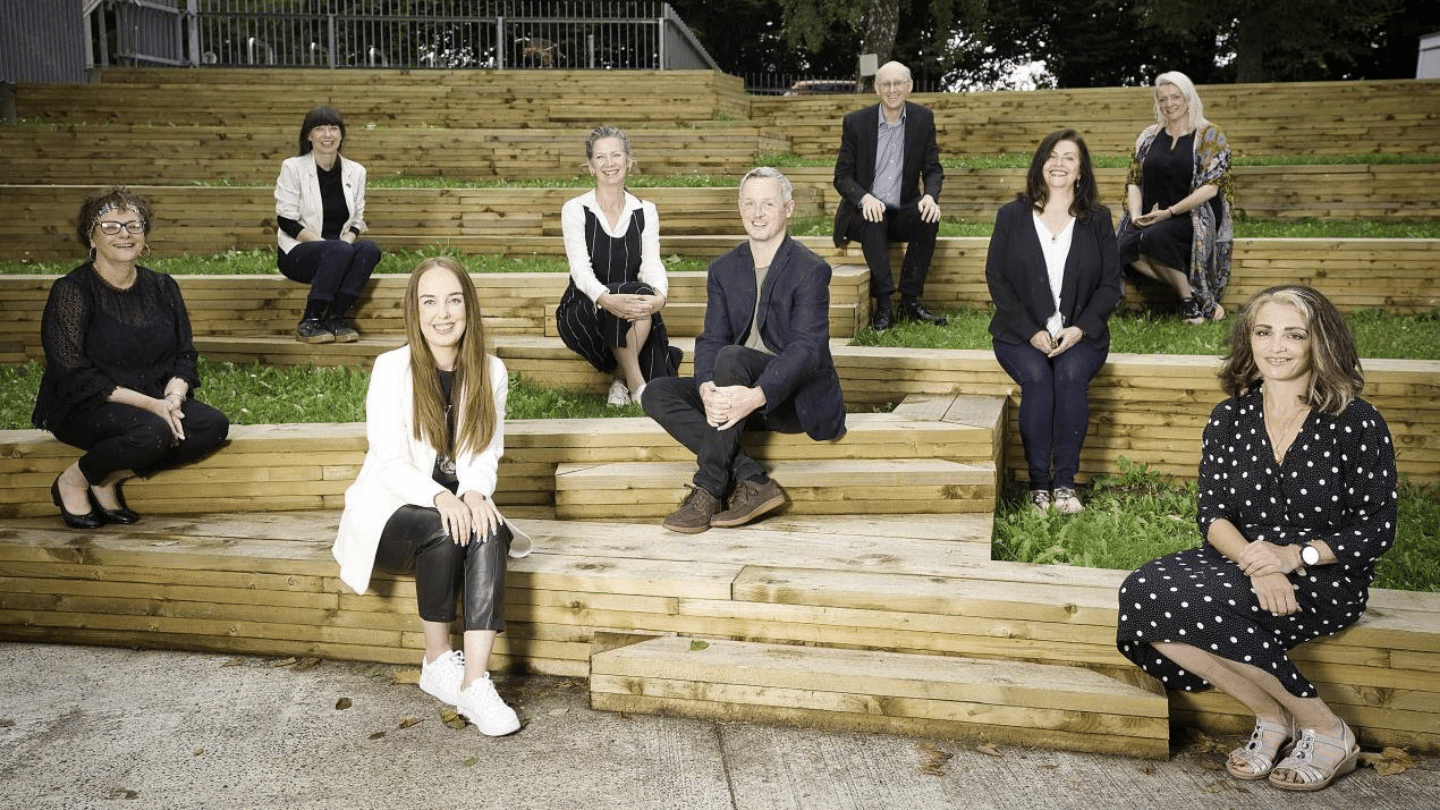 Edinburgh Festival Fringe Connect showcases leading theatre and dance from Northern Ireland to global industry leaders
Ten major works, created by some of Northern Ireland's leading creators of theatre, dance makers and arts organisations, are due to be showcased as part of an event at the Edinburgh Festival Fringe Connect, a new online event and networking platform for arts industry and Fringe artists.
The Spotlight on Northern Ireland Theatre and Dance event is delivered in collaboration with Belfast International Arts Festival and Theatre and Dance NI and shines a light on the world-class work created by artists and arts organisations from here. The event, which will take place at 11:00am on Wednesday 25 August 2021, is also supported by British Council Northern Ireland, and will be presented in BSL with additional closed captioning.
Edinburgh Festival Fringe is the biggest arts marketplace in the world and taking part in the Fringe Connect is an unparalleled opportunity for Northern Irish artists to connect and network with international arts industry figures with a view to having their work tour internationally. Work from the showcase will also be featured on Marketplace – the online platform dedicated to showcasing professional tour ready work from across the Fringe to international programmers and commissioners, including for 2021 a 'ones to watch' category to support those unable to present this year due to Covid-19.
Spotlight on Northern Ireland Theatre and Dance will include a pre-recorded film featuring interviews with artists plus an online live, interactive Q&A with artists, theatre and dance makers from the region. The live Q&A will be hosted by Richard Wakely, Artistic Director and Chief Executive of the Belfast International Arts Festival.
The showcase includes:
Body Politics by Jo Egan. Produced by Macha Productions.
The Shedding of Skin by Vittoria Cafolla. Produced by Kabosh Theatre Company.
Epilogue: A Dancer Dies Twice: A Dancer Dies Twice by Eileen McClory and collaborators Conan McIvor, Sandy Cuthbert, Jane Mooney, and Maria McManus. Commissioned and produced by Maiden Voyage Dance.
Sadie by David Ireland, a Lyric Theatre Production in association with Field Day Theatre Company, broadcast for BBC Arts' Lights Up festival as part of Culture in Quarantine.
Immaculate written and performed by Louise Mathews. Produced by Tinderbox Theatre Company.
Inside the Speaker by Helen Hall.
Within the Spotlight showcase, is a reference to several new productions that are currently being created for presentation later in the autumn, either live or on various digital platforms. "On Our Radar" productions include;
The Grimm Hotel by Cahoots NI.
Department Story by Jack Hardiker and Zoë Seaton. Produced by Big Telly Theatre Company.
The Border Game by Michael Patrick and Oisín Kearney. Produced by Prime Cut Productions and Lyric Theatre.
Distortion by Amanda Verlaque. Directed by Rhiann Jeffrey. Produced by The MAC, Belfast.
Three further productions have separately been invited by Edinburgh arts venues to appear at the Edinburgh Fringe and as such are to be featured on the Fringe Marketplace, a dedicated platform showcasing professional tour ready work to registered programmers.
East Belfast Boy by Fintan Brady. Produced by Prime Cut Productions.
My Left Nut by Michael Patrick and Oisín Kearney. A Pan Narrans Theatre Production.
Two Fingers Up by Gina Donnelly & Seón Simpson. Produced by SkelpieLimmer. Supported by Tinderbox Theatre Company, Culture Ireland, and The MAC Belfast. Filmed at The MAC Belfast.
Details of these three shows can be found at https://tickets.edfringe.com
Richard Wakely, Artistic Director and Chief Executive, Belfast International Arts Festival, commented, "International exposure for our performance artists and ensembles at the Edinburgh Fringe brings with it valuable opportunities to extend the life of new stage and digital works as well as offering increased media and public profile, artistic development and the possibility of future collaborations with overseas partners. BIAF is delighted to support the 2021 edition of Spotlight on Northern Ireland Theatre and Dance which seeks to continue the success that NI based artists have deservedly found in Edinburgh in recent years."
Niamh Flanagan, Executive Director, Theatre and Dance NI said, "We are very proud of our theatre and dance creators and makers and are delighted to continue supporting them through the delivery of this, the third NI 'Spotlight' event. We value the partnership with BIAF and support from ACNI and BCNI and colleagues at the Edinburgh Fringe which has helped this project to develop and be delivered. We know it is an important initiative for the sector and for our artists and are delighted that it helps increase the profile and opportunities for local work to be presented globally. We wish all involved continued success and best wishes from TDNI."
Colette Norwood, British Council Northern Ireland Arts Manager, said, "British Council Northern Ireland is delighted to again support the Spotlight on Theatre & Dance from Northern Ireland showcase at this year's Edinburgh Fringe featuring just a selection of some of the most exciting current and upcoming productions available for touring from Northern Ireland.
Edinburgh Fringe continues to provide an important industry pathway for Covid recovery of the UK and international theatre and dance sectors. It's important that the investment we make in the arts and creative sectors at home is not kept under wraps and opportunities for international connection are developed furthering the creative life and economic potential of the productions beyond Northern Ireland. Working together with the Arts Council of Northern Ireland, Theatre & Dance NI and Belfast International Arts Festival, British Council looks forward to continuing to connect Northern Ireland's exceptional performing arts sector to other parts of the world and deepen market-place opportunities for both physical and digital productions from our local companies and artists."
Caoileann Curry-Thompson, Acting Head of Drama and Dance, Arts Council of Northern Ireland, added, "The Arts Council is delighted to help spotlight the remarkable theatre and dance work being made in Northern Ireland today. It's a testament to the creativity, tenacity and forward-looking focus of our artists that they have created such high quality and resonant works during lockdown. It is vital that these important works are seen – and important too for audiences to get to see them – and so it is particularly exciting that a vast potential market is opened up to them through the Edinburgh Fringe's digital platforms."
How to attend
Programmers and industry representatives wishing to join the Northern Ireland showcase must register at two points of registration:
For those wishing to attend Spotlight on Northern Ireland Theatre and Dance register at:
In a separate Fringe Connect event, Richard Wakely will also take part in a panel discussion about international touring hosted by Arts Infopoint UK. 'The (European) Tour Must Go On! Current Insights on Touring in Europe' will take place at 11:00am (BST) on 11 August. In this webinar, Arts Infopoint UK welcome a panel of internationally experienced producers and artists, who will discuss what has changed since the UK's exit from the EU and how UK professionals can prepare for future touring in Europe. For those wishing to attend the Arts Infopoint UK webinar please register at: