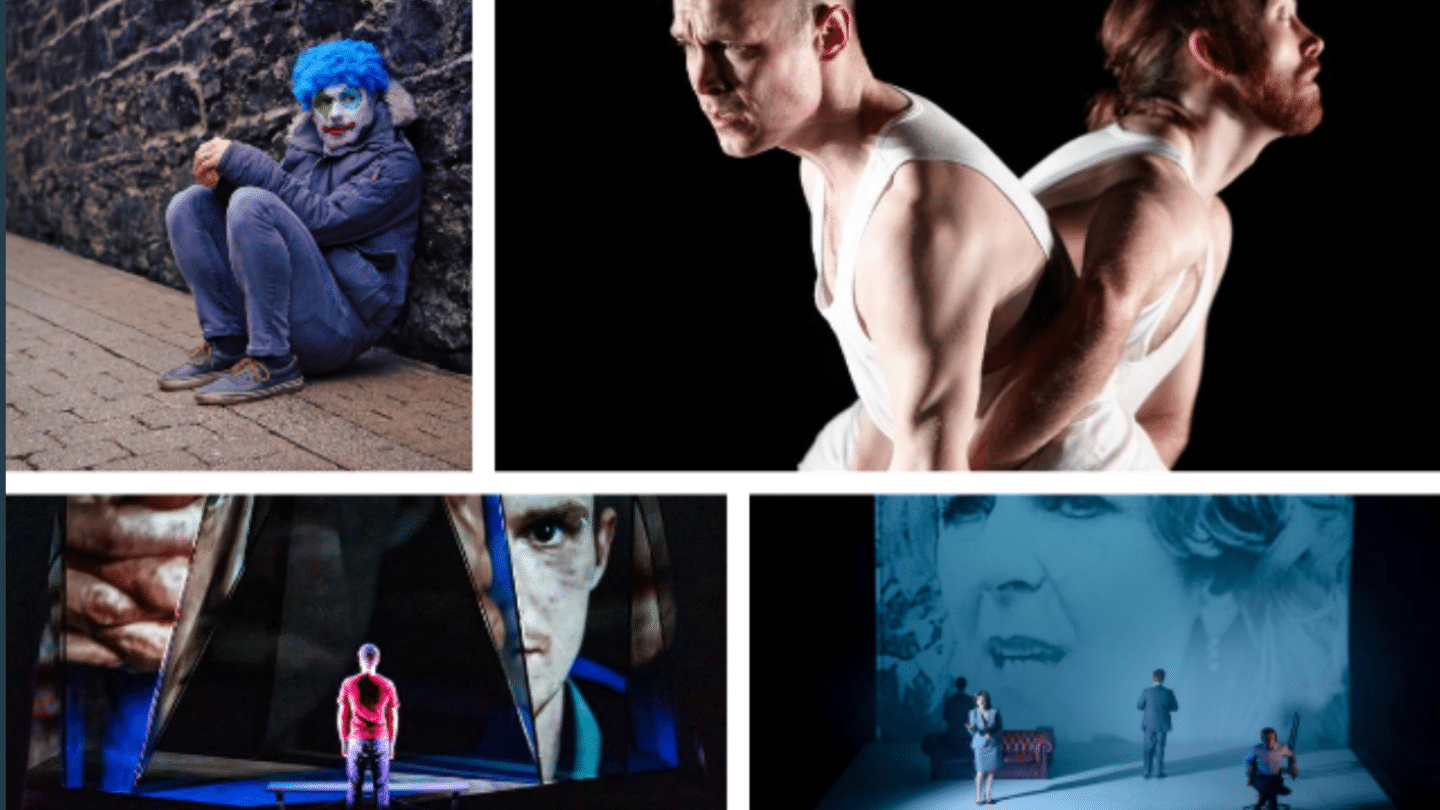 Edinburgh Fringe 2020 – Northern Ireland Showcase
Edinburgh Fringe 2020 showcases leading theatre and dance work from Northern Ireland to global industry leaders
Ten major works, created by some of Northern Ireland's leading theatre and dance artists and arts organisations, are due to be showcased at a special online industry event organised by Edinburgh Fringe 2020, Belfast International Arts Festival and Theatre and Dance NI, with support from British Council NI and the Arts Council of Northern Ireland. The Fringe, which is the biggest arts marketplace in the world, makes this an unparalleled opportunity for Northern Irish artists to network with international arts industry figures.
Four events have been specially selected for the Fringe Marketplace, a dedicated online showcase platform Edinburgh Fringe has created in response to Covid-19. Its aim is to connect international programmers, presenters and commissioners with professional artists and tour-ready work that was due to appear at this year's Fringe, based on the trusted curatorial reputation of Fringe venues and programmers. NI artists and events included on this platform include:
My Left Nut by Michael Patrick and Oisín Kearney. Produced by Prime Cut Production
Removed written by Fionnuala Kennedy. Produced by Prime Cut Productions
Two Fingers up by Seón Simpson and Gina Donnelly. Supported by  Tinderbox Theatre Company
Ireland Calling by Kat Woods
Theatre and Dance NI have partnered with Belfast International Arts Festival on a Fringe Exchange event which has been curated and supported by Arts Council of Northern Ireland and British Council NI. This event will include a showing of video extracts from the selection of new performance pieces from Northern Ireland outlined below followed by a livestreamed and interactive Q&A with the creators and artists.
The theatre and dance works below have been included in the Fringe Exchange:
Abomination – A DUP Opera by Conor Mitchell. Originally produced by The Belfast Ensemble and Outburst Queer Arts Festival
BRINK choreographed by Eileen McClory. Produced by Maiden Voyage Dance
Körper & Leib choreographed by Oona Doherty. Produced by Maiden Voyage Dance
Macbeth by William Shakespeare. Produced by Big Telly Theatre Company
Politics of Comfort written and performed by Janie Doherty. Directed by Alessandra Celesia
Questions of a Man devised and performed by Dylan Quinn and Jenny Ecke. Produced by Dylan Quinn Dance Theatre
Removed written by Fionnuala Kennedy. Produced by Prime Cut Productions
The online event will be hosted by Richard Wakely, Artistic Director and Chief Executive of the Belfast International Arts Festival, who commented, "BIAF are delighted and honoured to be working with our partners to highlight the great and often innovative practice and works from our own local artistic community. It reflects our on-going commitment to provide professional development opportunities for NI talent. Moreover, in these uncertain times for artists, it is vital that we help them to develop their practice and earn income by identifying and creating opportunities for them to share their work with audiences in other markets".
Niamh Flanagan, Executive Director, Theatre and Dance NI said, "We are pleased to have worked on the continued development of the 'Spotlight on Theatre and Dance from Northern Ireland' as part of the 2020 Edinburgh Fringe Festival and to see so many more theatre and dance artists from NI have the opportunity to have their work highlighted on such a prominent platform this year.  With support from Arts Council of Northern Ireland and British Council NI, we are proud to help deliver this support to our talented artists and organisations in partnership with Belfast International Arts Festival. Thanks also to our colleagues in Edinburgh Fringe Festival who have helped drive and support this initiative from the outset."
Jonathan Stewart, British Council Northern Ireland Director, said, "Covid-19 has damaged the performing arts sector both economically and in terms of how audiences connect and interact with festivals, venues and events. Despite these challenges, Edinburgh Fringe and International Festivals are providing meaningful ways to showcase creative works to audiences online, including those presented in the Spotlight from Northern Ireland programme.  Our partnership with Belfast International Arts Festival, Theatre & Dance NI and the Arts Council of Northern Ireland demonstrates a shared commitment to support artists and to continue championing Northern Ireland's performing arts sector.  It is encouraging to see the creative sector opening up again this August. Working closely with Edinburgh Fringe, we're beginning to see new opportunities develop for Northern Ireland work to tour nationally and internationally, both digitally and physically."
Noirin McKinney, Director of Arts Development, Arts Council of Northern Ireland, added, "It's vital that our artists and arts organisations are given opportunities to showcase their work to industry leaders and programmers outside of Northern Ireland.  It's incredibly exciting that high-quality work from here is being showcased at the Fringe Marketplace industry event which for 2020 has moved online due to the challenges presented by the Covid-19 pandemic.  This platform opens up the potential for these works to be toured nationally and internationally and to be seen by thousands of people, helping to put Northern Ireland on the map for all the right reasons."
Programmers and industry representatives wishing to join the online Fringe Marketplace showcase must register at https://bit.ly/3kTkfyc
Register for the Fringe Exchange event on Thursday 20th August at 11am here.