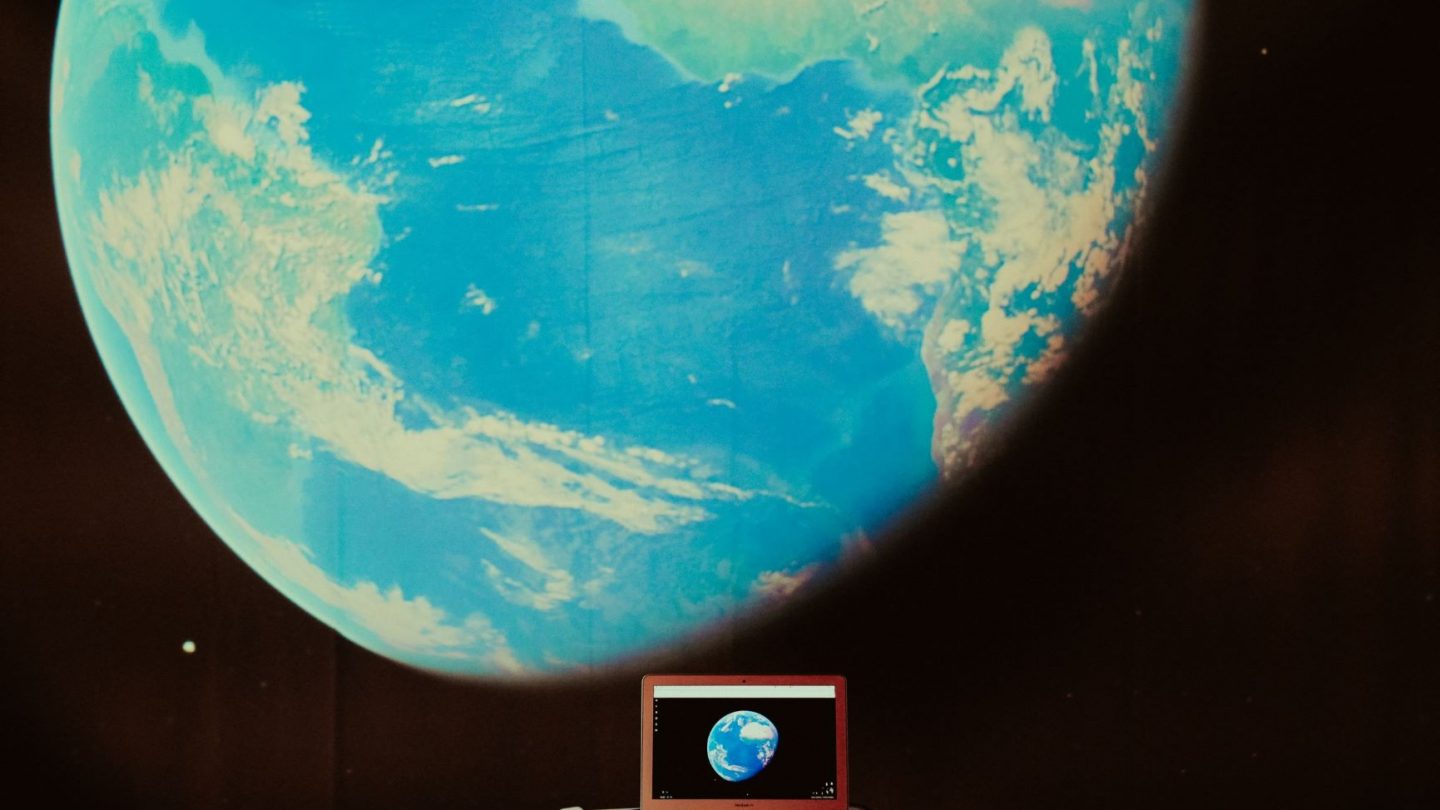 Belfast International Arts Festival Reveals Plans for Autumn Festival
Belfast International Arts Festival returns for our 58th edition this October with a programme of inspirational events that seeks to respond creatively to the current pandemic. The 2020 edition will primarily be hosted online and takes place from Monday 12 October to Sunday 1 November.
As Northern Ireland's largest contemporary arts festival and cornerstone of the annual cultural calendar, this year's programme features an extended Talks & Ideas programme; theatre, dance and music performances reimagined for a digital audience; and developmental initiatives for artists from across the island. The 2020 edition continues to explore contemporary matters of interest to our audiences such as gender equality, multi-culturalism, representation, the climate crisis, and democracy.
New Partnerships and Collaborations
Partnerships that help us to create and deliver bigger and better events for a wider audience are at the centre of much of this year's programme. Making the best out of the move online, the Talks and Ideas programme strand sees us embarking on a new cross-border partnership with Westival, an annual arts festival based in Westport, County Mayo, as part of IN-visible ID-entities 2, an on-going initiative encouraging cultural collaboration across the island and supported by the Government of Ireland's Department of Foreign Affairs. We deepen our partnership with the Institut Francais, which promotes French culture internationally, with shared online programming that will bring key and emerging French writers simultaneously to audiences across Ireland, France and the UK.
New Donations Platform Launched
The most important partnership though for BIAF is its relationship with audiences at home and abroad which regularly tops 50,000 attendances each year. They are at the heart of what we do and their continued support will be more important than ever in sustaining the Festival through this most difficult of times. In response to the financial challenges caused by Covid-19, we have launched a new online donations platform (via People's Fundraising) with the aim of increasing support from individuals to invest in future festival editions and projects, either with a one-off gift or monthly donation. We are asking for your support to help us to create powerful experiences, to work with artists to support the development and creation of distinctive new work, and to contribute positively to the cultural and economic life of the city.
Festival Director, Richard Wakely, is looking forward to the 58th edition of Ireland's leading contemporary arts event;
"In a tumultuous world, art matters. Why – because it can make a positive difference to our lives by allowing us to examine what it means to be human, to voice and express, and to bring people and ideas together. That is what we try to do each year with the programme for Belfast International Arts Festival. For 2020, it will obviously have a different feel with so much of it being presented digitally and online but audiences can rest assured that the content will be as entertaining and as enlightening as always."
This autumn, audiences can look forward to an exciting and thought-provoking programme comprising specially created performances for online, live-streamed events, events recorded in some of Belfast's iconic locations, and international film and documentary work. The full programme will be revealed in early September, the majority of which will be free to book.
Travel Virtually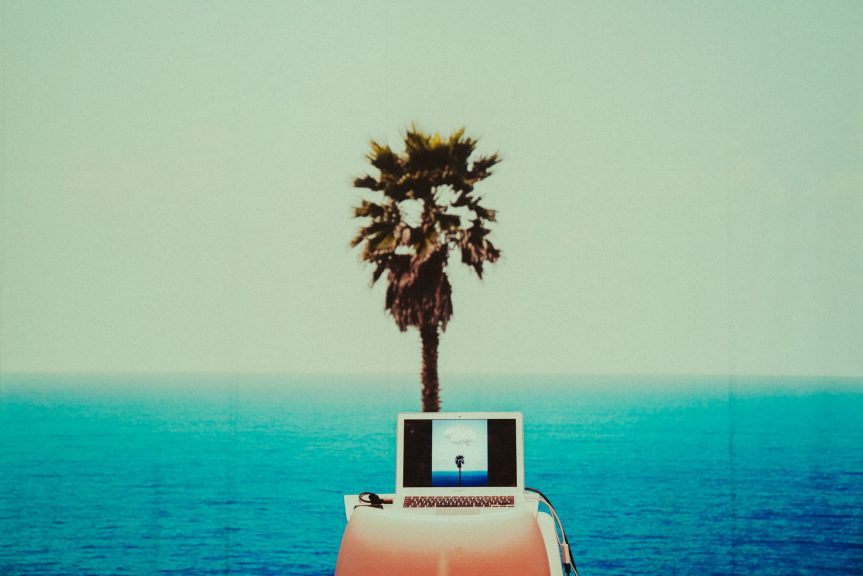 Among the international work is DOING IT (pictured above), by Pedro Penim (Portugal), theatre maker, performer and one of the artistic directors of Teatro Praga collective. DOING IT is a very endearing and personal piece about his secret obsession with remote islands across the world. In a livestreamed lecture performance, audiences will travel virtually to his 'island collection' learning a little more about these places and what drives this secret passion and may reflect on their own private obsessions.
BIAF's principal funder is the Arts Council of Northern Ireland and we are also supported by Belfast City Council, British Council, the Government of Ireland's Department of Foreign Affairs and a range of funders and sponsors.
Roisín McDonough, Chief Executive, Arts Council of Northern Ireland, commented,
"The Arts Council of Northern Ireland is immensely proud to be Principal Funder of Belfast International Arts Festival which for this year will bring the 58th edition of this tremendous festival to audiences digitally due to the Covid-19 pandemic. Richard and the team at the Festival have risen to the challenges brought by the pandemic and have produced another innovative, impressive and world-class programme for audiences to engage with online this year. BIAF also continues to offer a vital platform for work created in Northern Ireland to be profiled to local and international audiences and I would encourage everyone to get involved."
Macbeth reimagined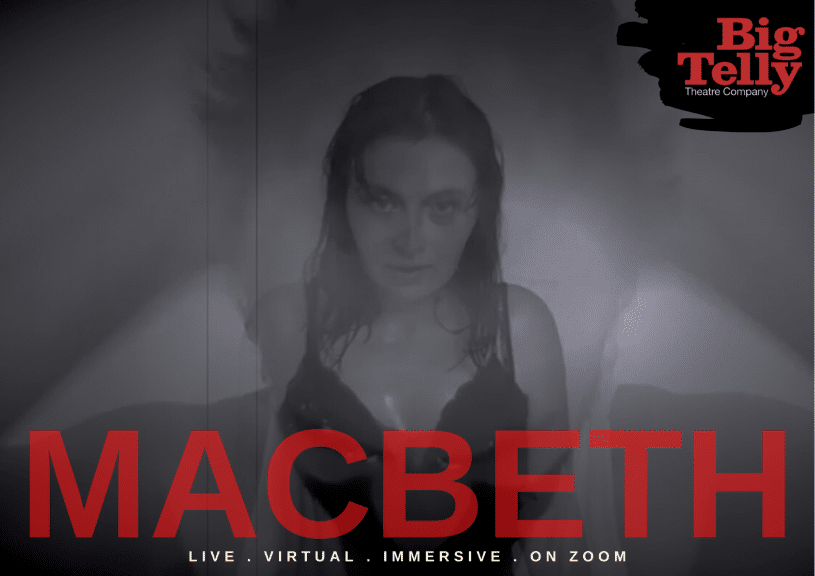 Local company Big Telly, who have become a world leader in live digital theatre, will open this year's edition with their premiere of a new online interactive theatrical production of Macbeth. From their own devices, the audience will enter the world of the three witches and may interact with characters, decode messages and carry out undercover missions.  Macbeth promises to be a fully interactive, intriguing piece of theatre that engages audiences in the action, as well as the moral and ethical nuances of this classic Shakespeare tragedy.
Tickets for Macbeth go on sale in mid-August. The full BIAF20 programme will be revealed in early September – check back here for updates or please click here to sign-up to our e-newsletter.