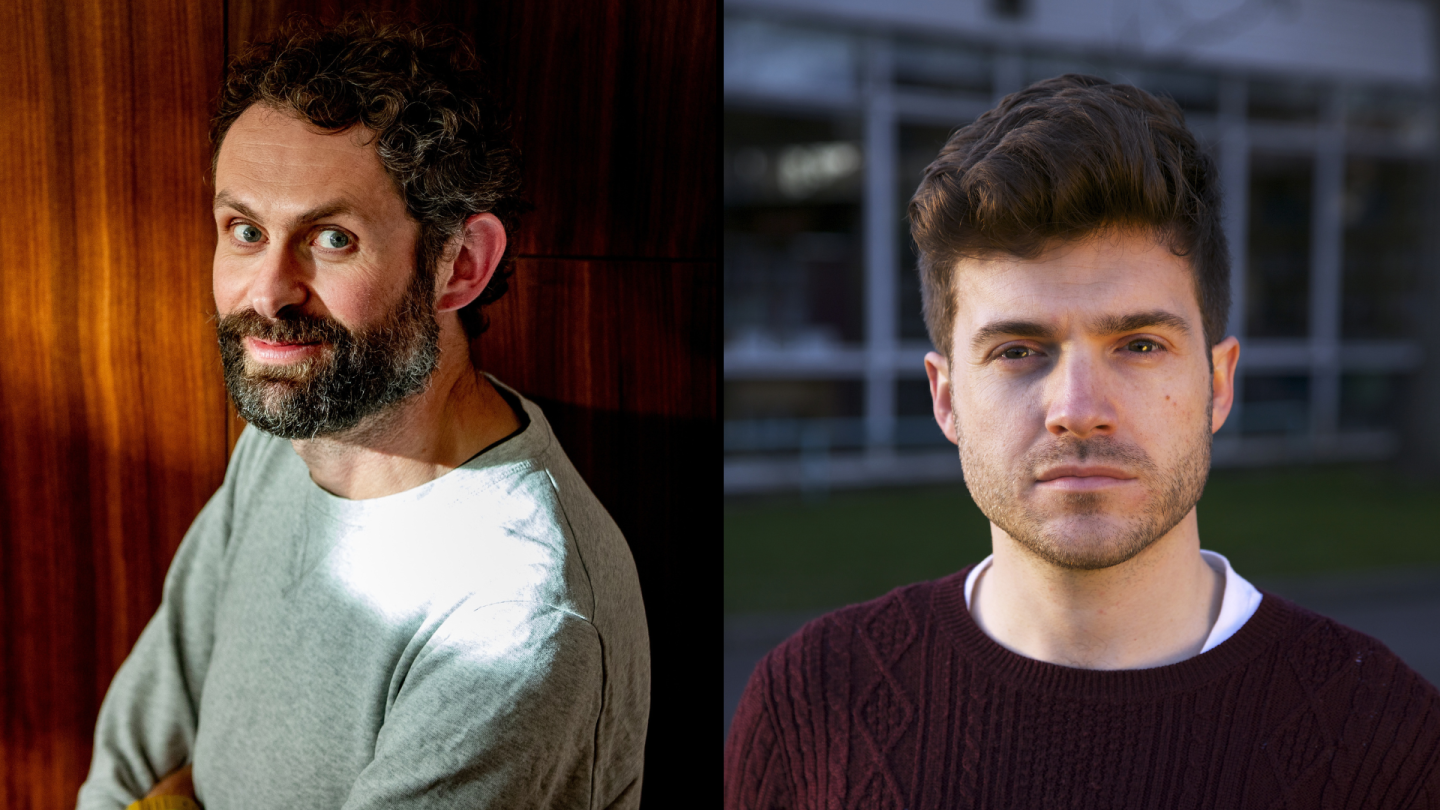 Benjamin Wood and Ross Raisin
---
Tickets also available at the door for this evening's book talk. 
We are delighted to welcome to Belfast two of Britain's most exciting young writers.
Benjamin Wood's novel The Young Accomplice has been called the "best novel yet" by a "seriously talented writer". It is a story of wrong beginnings and life choices, focusing on brother and sister Charlie and Joyce Savigear, who leave borstal to join a progressive architectural practice in 1950s rural England. But their pasts are about to catch up with them and their hosts. Benjamin Wood is "an author of great depth and resource" (The Guardian) and the author of three previous novels. He is a senior lecturer in Creative Writing at King's College London.
Ross Raisin's novel A Hunger is the story of Anita, a talented sous-chef at a high-end London restaurant, whose husband is suffering from dementia. As her priorities clash, Anita is forced to make a decision between her husband's wishes and her own ambition, and the temptation of a new life with another man. A Hunger is a novel about love and sacrifice, and how illness and duty affect ordinary lives. Ross Raisin is the author of three previous novels, including God's Own Country, which was shortlisted for nine awards. He won the Sunday Times Young Writer of the Year Award and is one of Granta's Best Young British Novelists.
Chaired by John Self