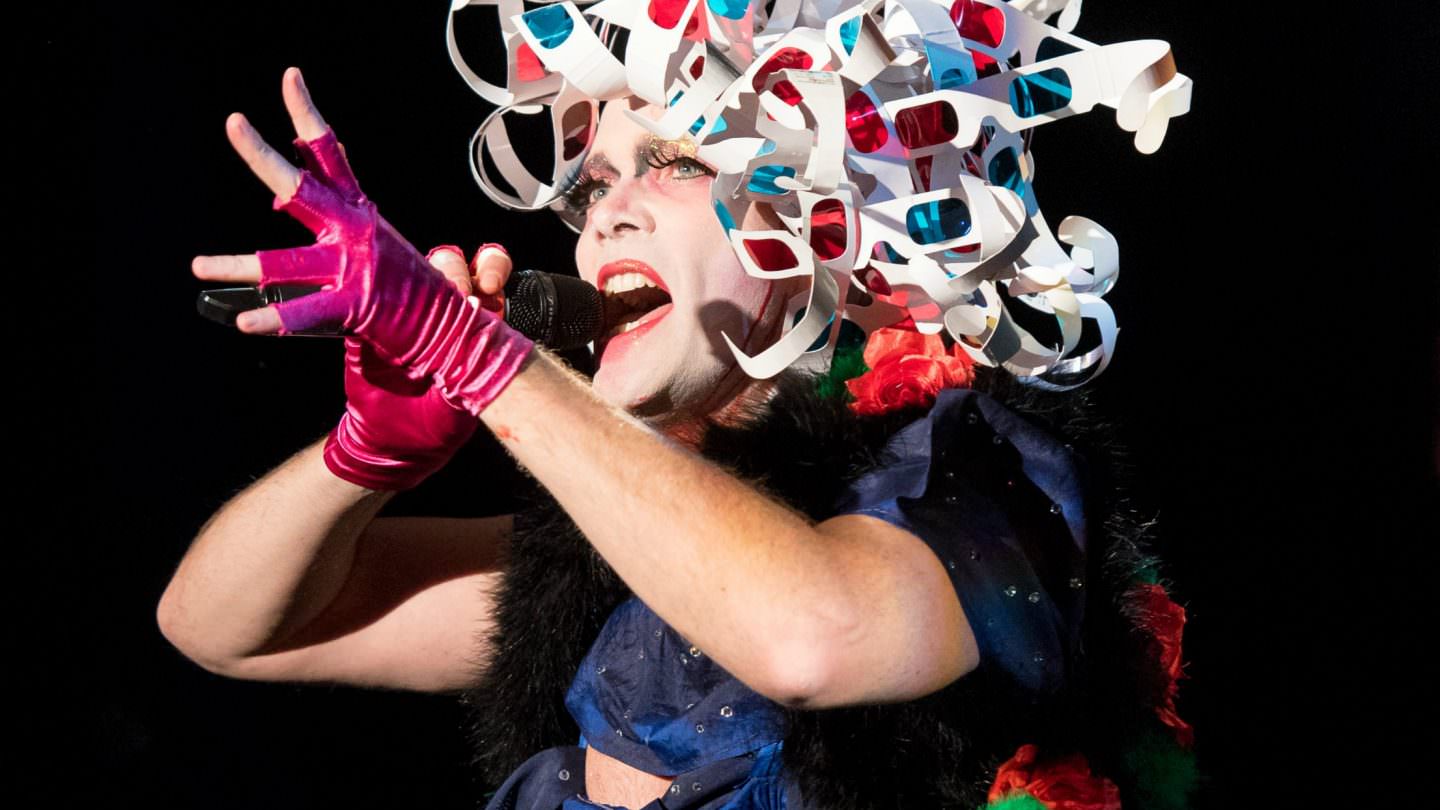 24-Decade History of Popular Music
Festival Closing Concert with Taylor Mac
---
The WW1 Years and More
Festival 2016 will go out with a bang with glittering superstar Taylor Mac's ten-decade spectacular.  Taylor will cover music from 1916, the year of Battles of the Somme and the Easter Rising, through to 2016.
After his first two concerts at Festival on 25 and 26 October, The WW1 Years and More, the flamboyant and vocally gifted Obie Award-winning performer brings us a Festival finale to remember.
Complete with live band and splendid costumes, New York's fabulous bedazzled bon vivant and performance artist, is sure to create a few fireworks with his antics.  They don't call him the 'Darling of the New York scene' for nothing…
Add a ticket for Taylor Mac's WW1 Years and More AND a ticket for the Festival Closing Concert and receive a discount.
All performances by Taylor are part of 14-18 NOW, the UK's arts programme for the First World War centenary.
Like any great dame, Mac makes us both forget ourselves and brings us together like a temporary community. Like the glittering vision on stage, we all briefly sparkle a little brighter.
Ragingly original and bracingly radical.
Time Out