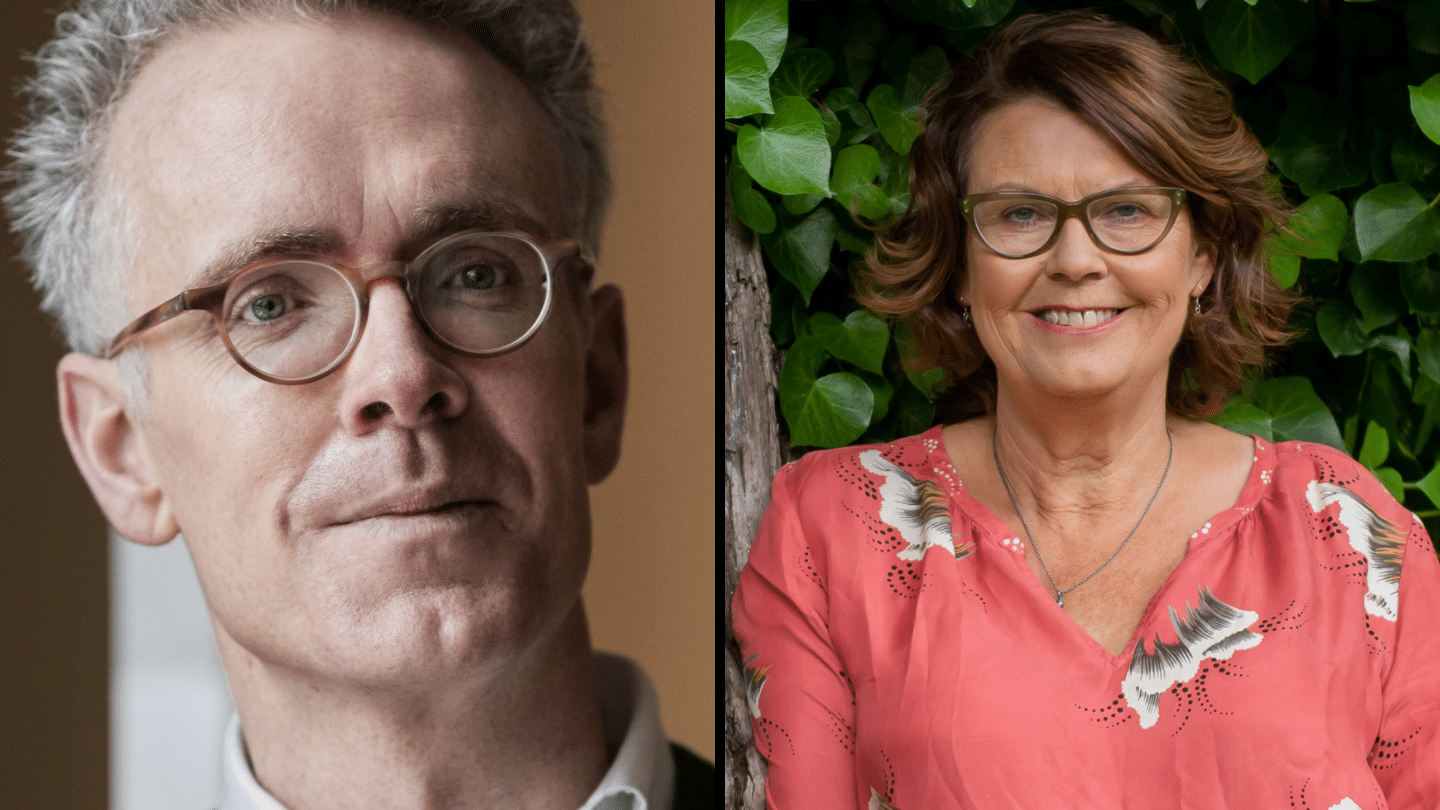 Derek Scally & Susan McKay
---
In the year of Northern Ireland's centenary, two acclaimed non-fiction writers come together to discuss Ireland's religions, north and south.
Derek Scally's The Best Catholics in the World: The Irish, The Church and the End of a Special Relationship tells us about the rise and decline of the influence of the Catholic Church in Ireland from the 19th to the 21st centuries, from the famine to the 2015 referendum on abortion. John Banville, writing in the Sunday Times, called it "excellent and timely." Derek Scally is a correspondent for the Irish Times and lives in Berlin.
Susan McKay's Northern Protestants: On Shifting Ground is the second of her acclaimed books on Northern Ireland Protestantism, following 2000's An Unsettled People. In it, McKay talks to politicians, former paramilitaries, survivors, leaders and others on issues including Brexit, violence and same-sex marriage. It was called "unflinching" by The Sunday Times and "illuminating" by The Observer. Susan McKay is the author of six books.
This event is hosted by Hugh Odling-Smee.
This event is subject to 1m social distancing guidelines. 
---
Box Office Information:
In line with current restrictions, the MAC's seating plan accommodates 1m social distancing. It is a dynamic system that auto locks seats between bookings in your allocated row as they happen.
You can follow the Book Now link to book direct on the MAC's website. You can call MAC's Box Office line 028 9023 5053. If you wish to email a ticketing enquiry, contact
tickets@themaclive.com
.
Your Visit – What to expect:
On arrival, please enter via the door at Exchange Street West. The door at Saint Anne's Square will be exit only. Customers should show their e-ticket on arrival.
Unless exempt, customers are required to wear a facemask when entering and moving around the building, and while seated in the theatre. You can remove your mask when seated at Cafe Bar or in the theatre to eat or drink.
There will be hand sanitising stations and a one-way system through the building.
MAC Cafe Bar will be open for pre-theatre drinks and snacks, however will not be open post performance. Audiences should leave the MAC promptly following the performance through the door at Saint Anne's Square.