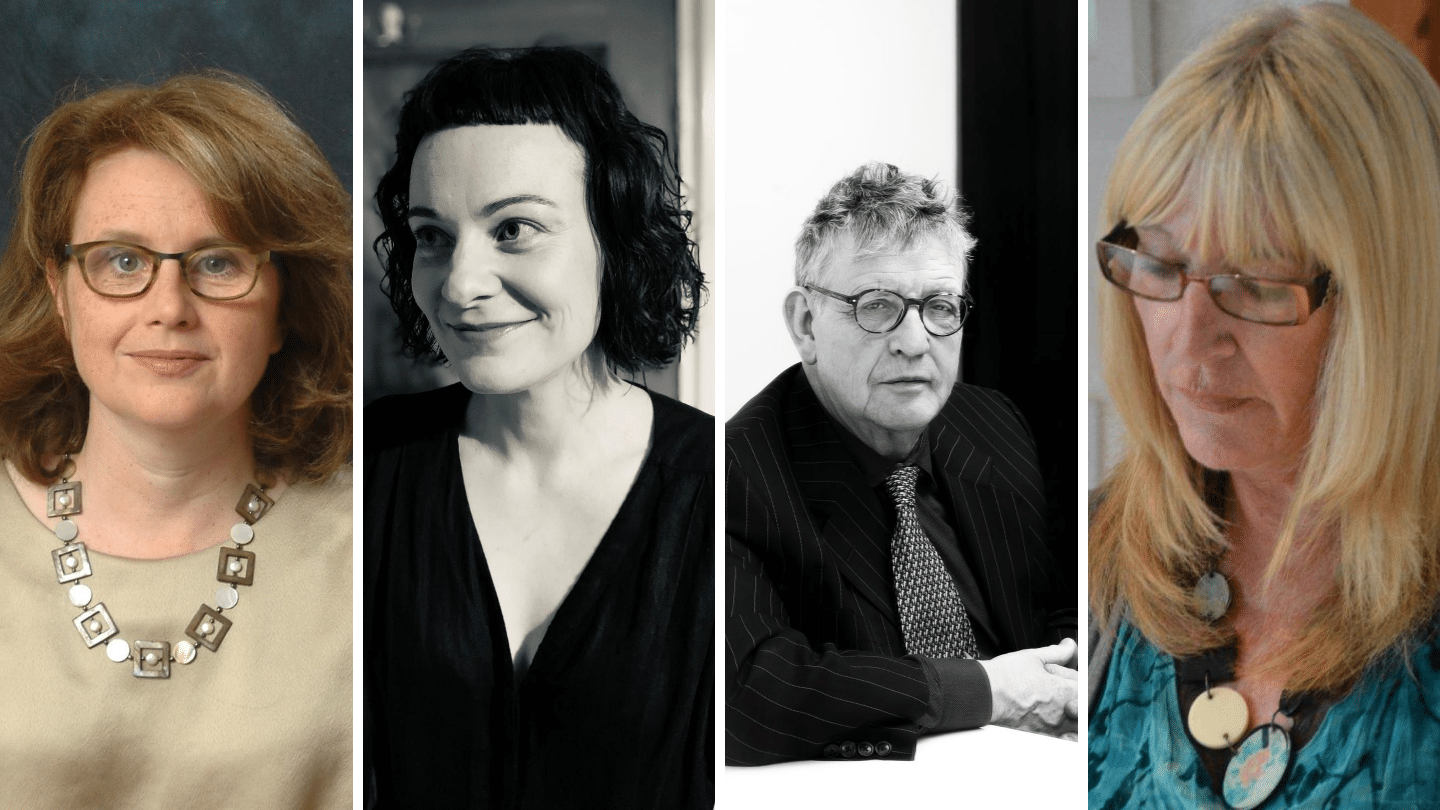 No Word for 'Stay' | Panel Discussion
---
Poetry Jukebox, Quotidian - Word on the Street
To launch No Word for 'Stay', the 11th curation of Poetry Jukebox, join Centre Culturel Irlandais and Quotidian – Word on the Street for a dynamic in-depth discussion about Northern Ireland, its poets and the lived-experience of the Troubles.
This event is co-curated with Director of the Centre Culturel Irlandais, Nora Hickey M'Sichili and will be introduced by artistic director and poet Maria McManus.
The panel discussion is chaired by Professor of Irish Poetry at the Université Sorbonne Nouvelle in Paris, Clíona Ní Ríordáin. Joining her are poets Moyra Donaldson, Gail McConnell and Paul Muldoon to discuss the contribution of Northern Irish poetry and poets in articulating our painful, complex, and compelling history, its resonance in the present and its implications for our future.
Join us to explore the dynamic between the immersive lived experience of the Troubles and the perspective gained with time or space, as articulated by its poets.
This event is the launch of the 11th edition of the Poetry Jukebox which will be available to enjoy online at quotidian.ie. To find out more information about it and the featured poets please click here.
---
First Broadcast Saturday 17 October, 6pm, now available to view on BIAF YouTube: