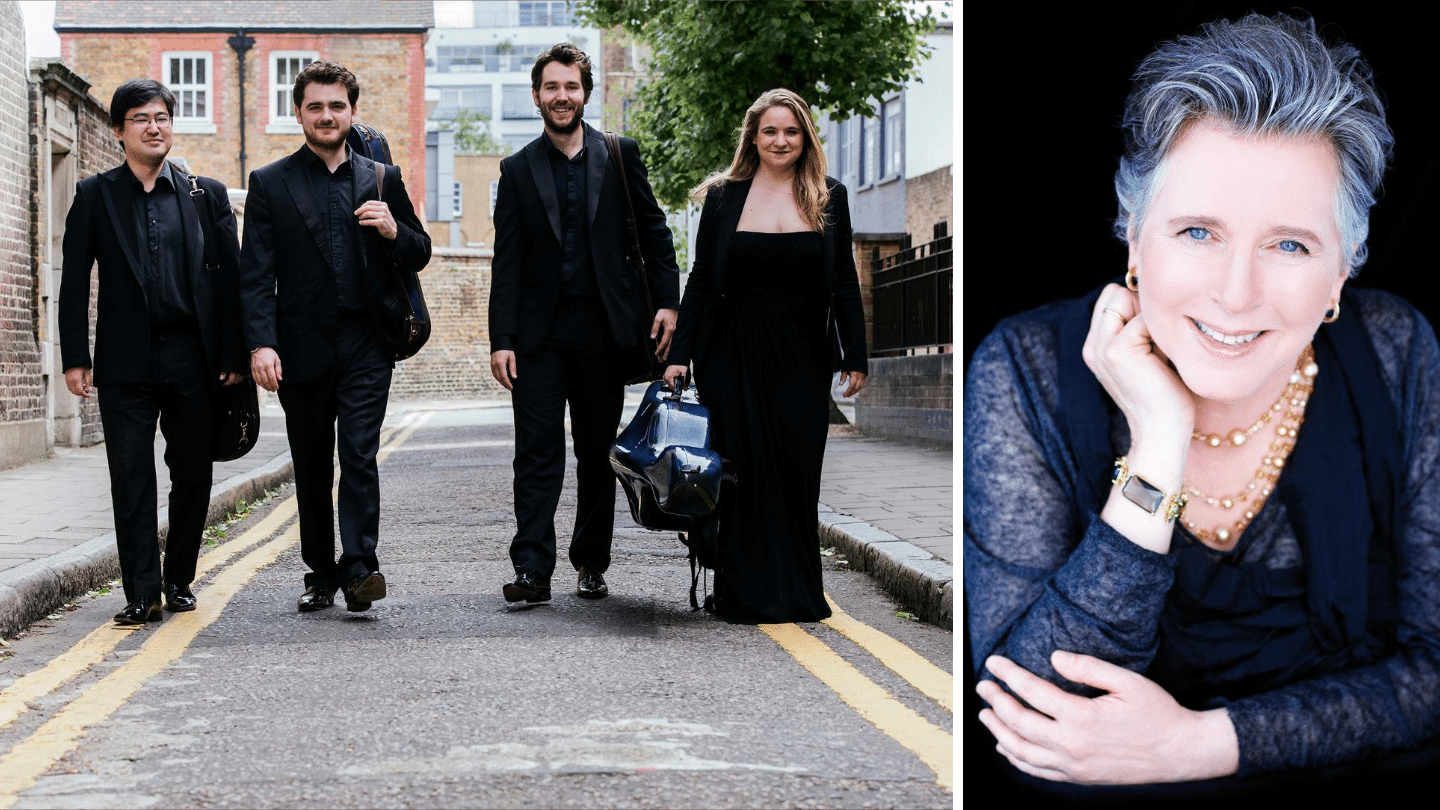 Piatti Quartet with Janina Fialkowska (piano)
---
Belfast Music Society Northern Lights Mini-Fest
Beethoven is being celebrated around the world in 2020, and Belfast Music Society kicks off this year's Mini-Fest with its own tribute to the composer, featuring the outstanding Piatti Quartet (with Belfast violinist Michael Trainor) in an exceptional partnership with Canadian pianist Janina Fialkowska.
Fialkowska thrilled local audiences four years ago in her Chopin recital for the BMS; since then, her recent CD release of French piano music, Les sons et les parfums, has received an ecstatic review from Gramophone: "The highest accolade I can think of for Fialkowska's music-making is that her conception of Debussy's shimmering moonlight [in 'Clair de lune'] is so strikingly original, yet stylistically aware and profoundly felt, that it's as if you've never heard it before. There's simply no one quite like her."
The Piatti Quartet have built a loyal following among NI audiences, thanks to their diverse programmes, passionate interpretations and engaging presentation style. Their partnership with Janina Fialkowska is among several partnerships they have developed with distinguished international artists, and places them at the forefront of quartets of their generation.
---
Beethoven: Piano Concerto no. 3 in C minor, op. 37
(arr. for piano quintet by Vinzenz Lachner)
*Beethoven: Piano Concerto no. 4 in G major, 1.58
(arr. for piano quintet by Vinzenz Lachner)