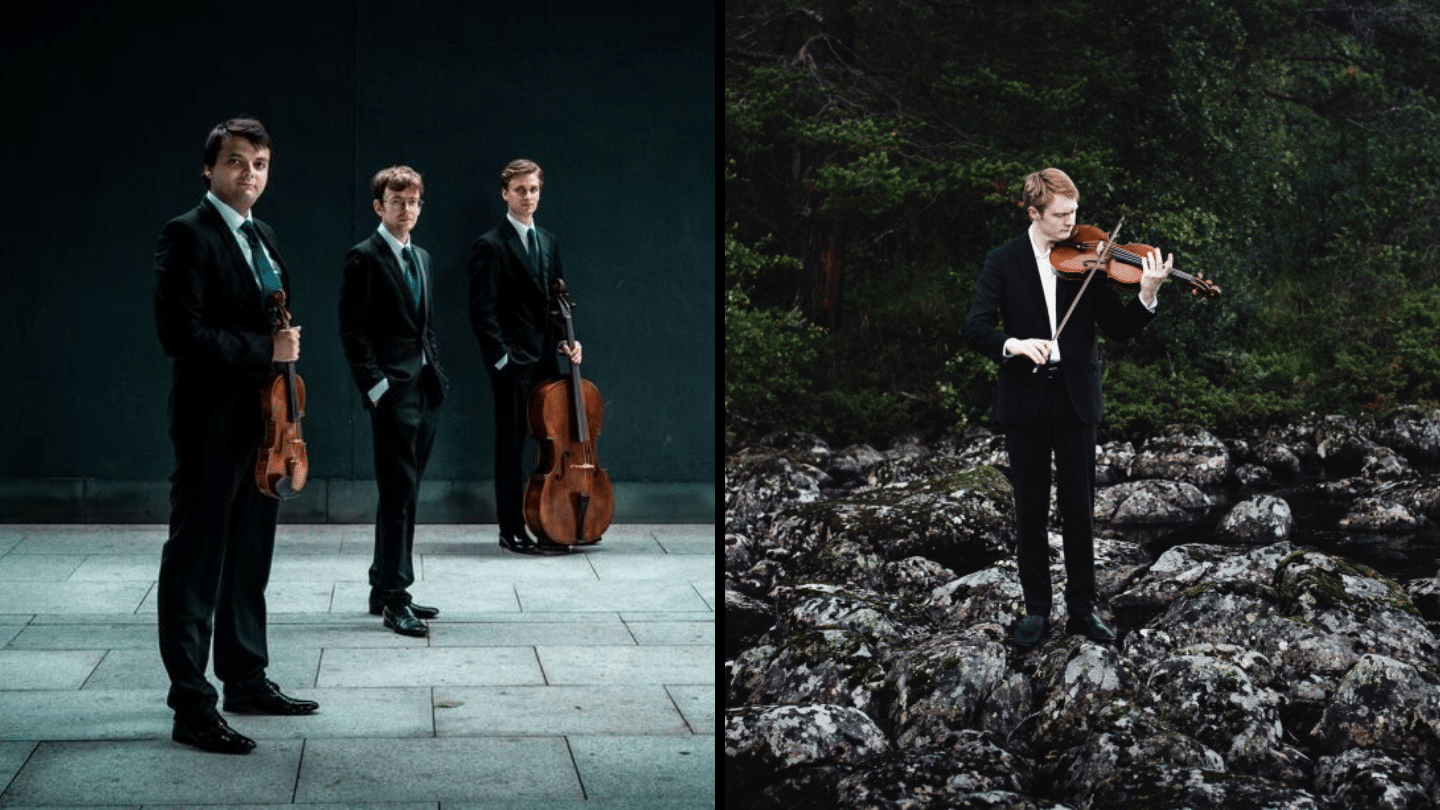 The Mithras Trio with Eivind Ringstad
---
BBC Radio 3
Annual BBC Radio 3 and BIAF partnership concerts recorded at St Mark's Dundela featuring acclaimed London-based ensemble Mithras Trio and Norwegian violist Eivind Ringstad.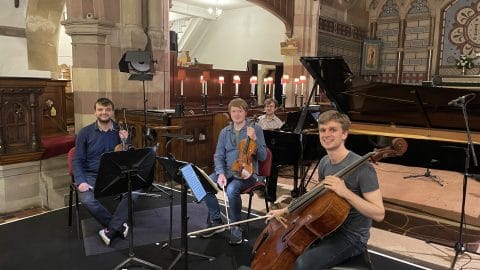 Formed in 2017 at the Guildhall School of Music and Drama, the Mithras Trio have been praised for their 'exquisite phrasing', 'full-blooded commitment' and 'bold, passionate colours'. The Mithras Trio is currently a Radio 3 New Generation Artist – a scheme which brings some of the world's most promising new talent to listeners across the UK through BBC Radio 3 broadcasts.
Norwegian violist Eivind Ringstad is one of the most prominent violists of his generation. He made his breakthrough after winning the Eurovision Young Musicians 2012 and has since performed at major festivals and concert venues around the world including countries such as Germany, South-Korea, Italy, Holland, Iceland, Brazil, Mexico, UK and the whole of Scandinavia.
Recitals will be broadcast on the Lunchtime Concert programme from 30th November – 3rd December 2021. Presented by John Toal, tune in daily at 1pm. Available thereafter on demand for 4 weeks – follow links below.
Programme:
Ionel Manciu – Violin
Leo Popplewell – Cello
Dominic Degavino – Piano
Eivind Ringstad – Viola
Tuesday 30 November at 1pm – click here for link to BBC Radio 3 episode
Haydn: Piano Trio in G Major, Hob. XV:41
Faure: Piano Quartet No. 1 in C minor
Wednesday 1 December at 1pm: click here for link to BBC Radio 3 episode
Clara Schumann: Romances, Op. 22
Beethoven: 'Eyeglasses Duo' for Viola and Cello, WoO 32 – I. Allegro
Mendelssohn: Piano Trio in C minor, Op. 66
Thursday 2 December at 1pm: click here for link to BBC Radio 3 episode
Lili Boulanger: D'un matin de printemps
Martinu: 3 Madrigals, H. 313
Shostakovich: Piano Trio in E minor, Op. 67
Friday 3 December at 1pm: click here for link to BBC Radio 3 episode
Bridge: Phantasy Piano Quartet
Brahms: Piano Quartet No. 1 in G minor, Op. 25