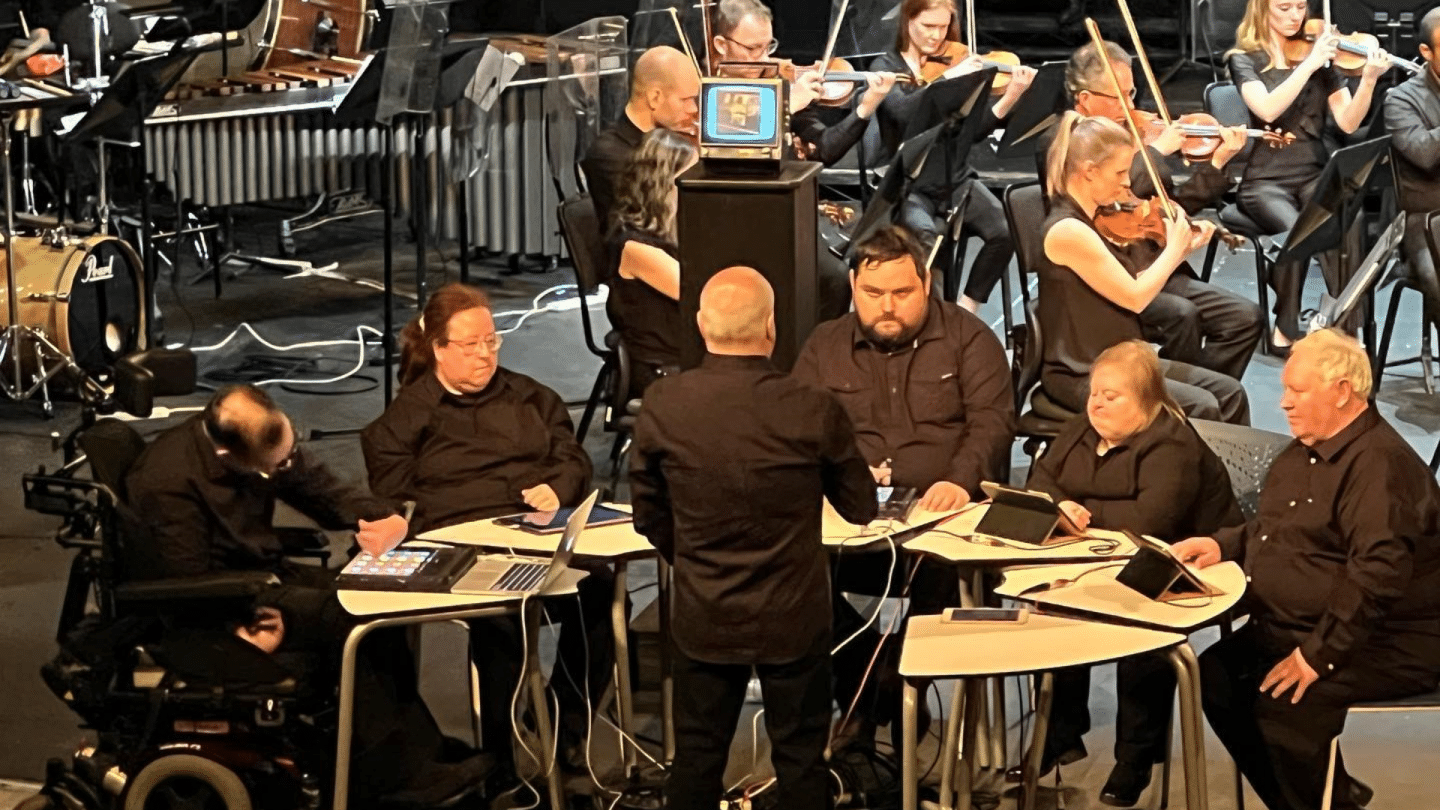 Ulster Orchestra, Acoustronic & Nicholas McCarthy
---
The Ulster Orchestra joins forces with award-winning inclusive ensemble Acoustronic and Belfast International Arts Festival Featured Artist 2023 Nicholas McCarthy that celebrates inclusivity in classical music.
Zoom Time was created during the Covid pandemic by the musicians of the inclusive ensemble Acoustronic, telling stories of what their lives were like in this difficult period. Given the restrictions imposed by lockdowns and social distancing, much of the creative work was undertaken online using the Zoom platform, hence the title of the piece. Zoom Time features short voice recordings of the musicians, portraying the constantly changing emotions that they experienced during the pandemic, with an orchestral score, the musical components of which were created in online Zoom sessions between the Acoustronic musicians. Paul Moore has worked with the musicians of Acoustronic to create a visual accompaniment to Zoom Time. 
Zoom Time was commissioned for Acoustronic and the Ulster Orchestra by Walled City Music with funding from the Arts Council of Northern Ireland.