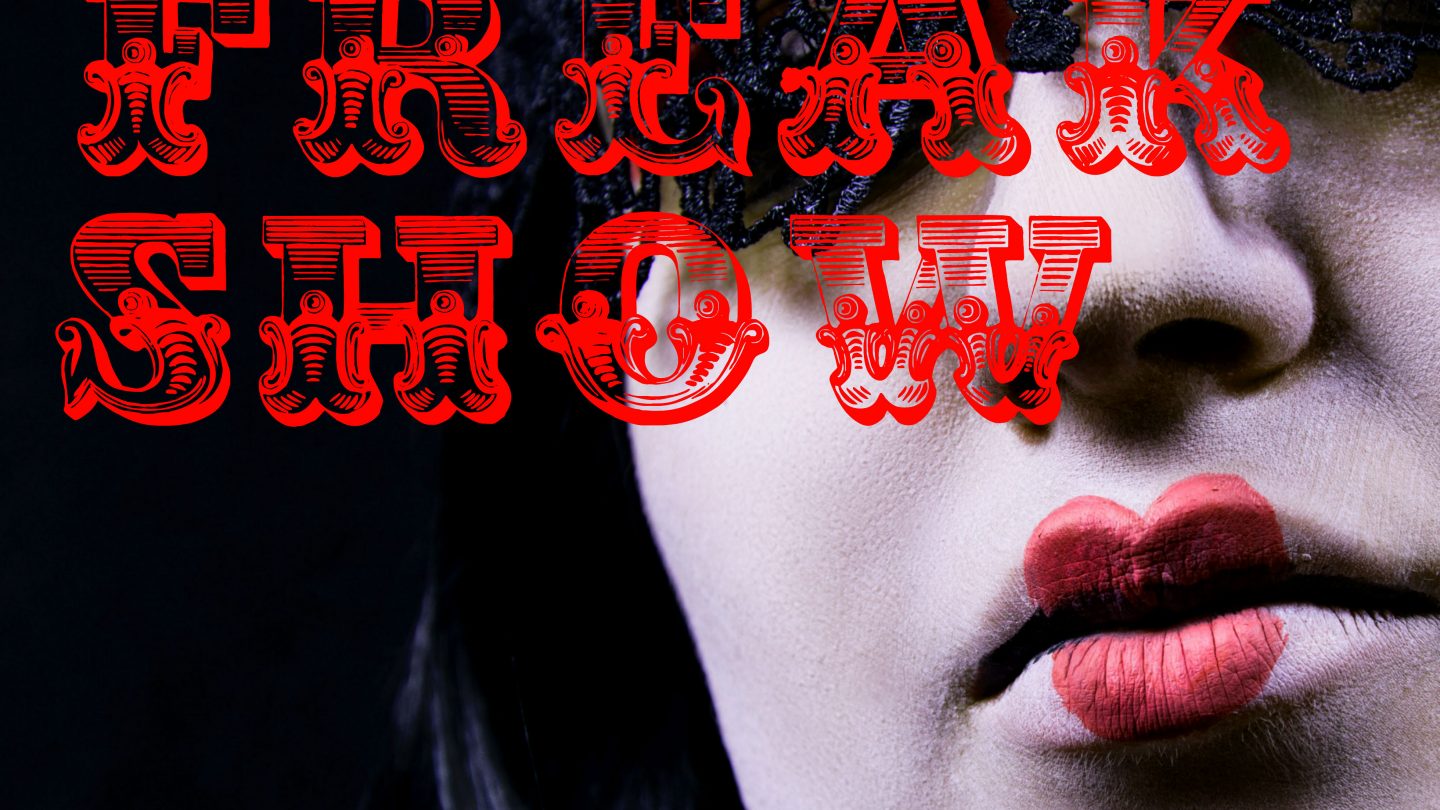 Freak Show – A New Original Blast of Irreverent Theatre
We were having a hard season, wet weekends,
Cold winds, and farmers too worries 'bout their crops
To go to carnival; worst of all, we didn't have a freak.
We'd a good enough show. I did a bit of fire eating
And sword swallowing, Krinko hammered nails
Up his nose, Captain Billy did the Bed of Pain
And the Human Ostrich swallowed mice, brought
Them up again still wriggling: all kind of stuff
Anyone would enjoy, but we badly needed a freak.
– Moyra Donaldson
Freak Show is a new original blast of irreverent theatre from North Coast based Big Telly Theatre Company. Inspired by the story of the real 17th Century Portrush Giantess, Mary Murphy.
'a handsome, well-proportioned "giantess who was seven feet high without her shoes, who was born in the Isle of Portrush, not far from the wonderful Giant's Causeway in the most northern part of Ireland." (A Short History of Human Prodigies, Dwarfs, etc. – James Paris du Plessis).
Mary married a dashing French sea captain who gave up his seafaring life to manage her 'freak show' celebrity. But after her years being lauded by international attention, the Portrush giantess eventually died destitute, abandoned by her captain her celebrity forgotten.
The new piece is devised and written by Big Telly's artistic director, Zoe Seaton and actor Nicky Harley working closely with Moyra Donaldson. The script uses material from the Newtonards writer's collection 'Miracle Fruit' alongside new pieces written for the show. Miracle Fruit explores a fascination for the Enlightenment era, the physical freakery of those living on the margins of society, and a personal, tangible sense of loss.
Whether channelling the voice of co-joined twin Violet Hilton or boldly instructing us 'How to make a Pig-faced Woman', Moyra's taut, insightful text sits alongside spectacular visuals and anarchic half-mask improvisation conjuring up a unique theatrical magic.
The production's original score is created by Garth McConaghie and features a strange and exotic, darkly fun pick 'n mix of musical pieces, with influences of reclaimed musical aspects of nineteenth century music hall, carnival and circus and modern Lo-fi electro.
After its premiere at the Belfast International Arts Festival in November, Freak Show tours Ireland in March 19
After development days in an empty nightclub on Portstewart, the Freak Show cast reassembles in October to begin rehearsals in earnest. Anything could happen.
---
Cast
Keith Singleton
Nicky Harley
Original music composed by Garth McConaghie
Set Design by Anna Donovan
Costume by Lorna Gough
Freak Show is written and devised by Zoe Seaton & Nicky Harley, and directed by Zoe Seaton.