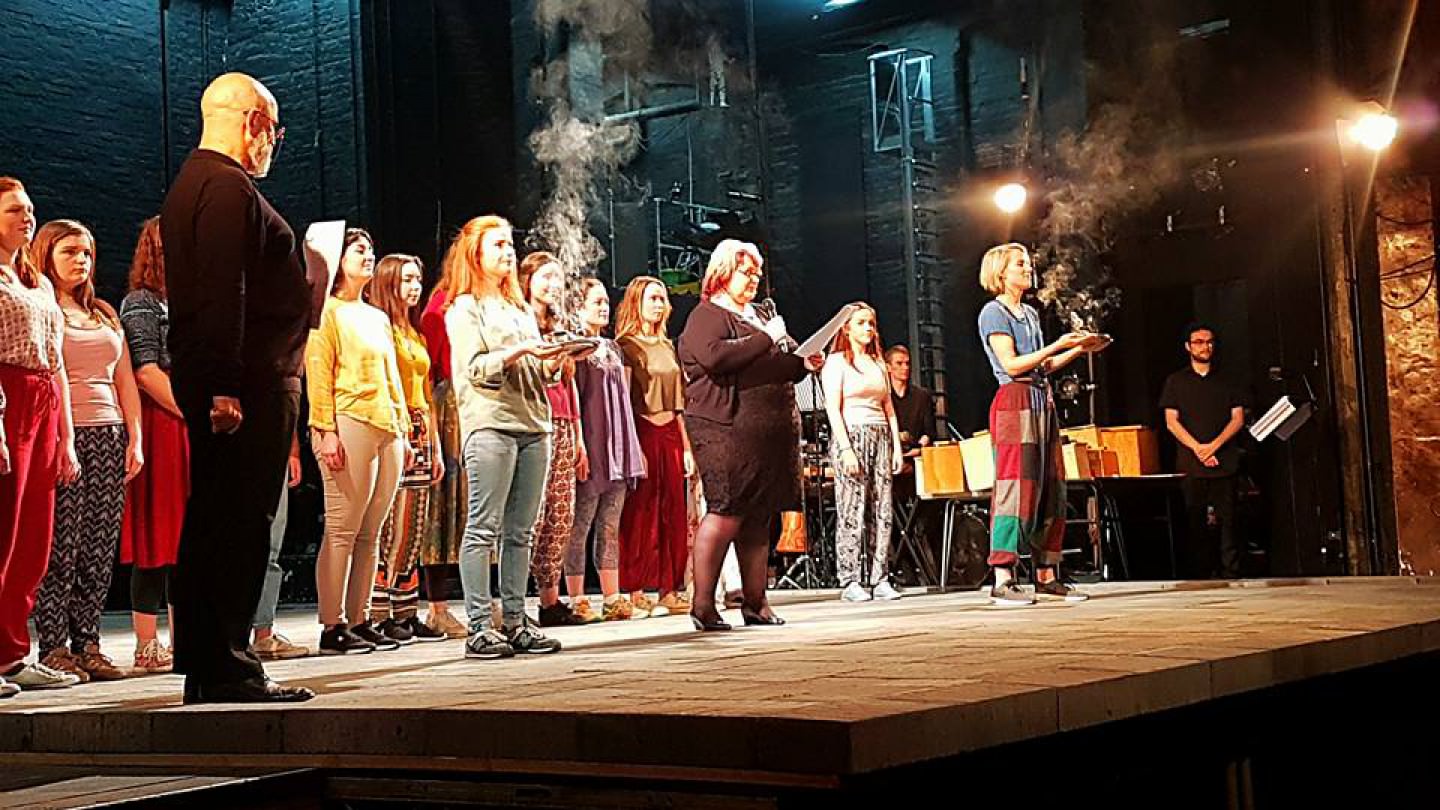 Ulster Bank Arts Ambassador Reviews: The Suppliant Women
Friday 21 October 2016 | Grand Opera House
The Suppliant Women may have been written 2,500 years ago, but for all its political power and current resonance, it could have been penned this very day. The Suppliant Women is a play written by the Greek playwright Aeschylus and features 50 daughters of Danaus, fleeing their home and the men they do not wish to marry. What I watched in the grand opera house, however, was a modern and powerful adaptation by David Greg, a playwright well known for both his written and producing talents.
The play, as mentioned, focuses on a group of women, desperately seeking asylum from their 'would-be' oppressors. They arrive on the shores of Argos and immediately seek refuge in a temple, calling to zeus for protection and assistance, lest they be tossed aside by those from whom they seek asylum.
In a bold choice of casting, influenced by the methods of ancient Greek theatre, the chorus, bar one, consists of volunteers from our local community. Now this is undoubtedly a risk, however Ramin Gray's direction along with the impressive talents of these amateurs ensured a successful outcome.
The play is vibrant and intense, and the energy and plight of these women is well represented by both the ritual cries and choreographed dances by Sasha Milavic Davies and the foreign sounds and emphatic notes of John Browne's musical compositions.
The chorus was well led by its 'chorus leader' Gemma may and, despite the clear focus on the female plight, both Oscar Batterham as the king and Omar Ebrahim as Danaos offered a resounding and sympathetic male perspective.
As stated, this play may have been written over two millennia ago, but the central themes of migrants, the plight of refugees, feminism, arranged marriage and violence against women resonate just as strongly today.
The Suppliant Women is a true celebration of community, theatre and the power of the written word. It is effortlessly political and manages to make even the most unwilling of viewer look within to their own personal morals. In all, The Suppliant Women is a play that will stay with you, long after you have left the theatre.
Siobhan McKenna, Ulster Bank Arts Ambassador