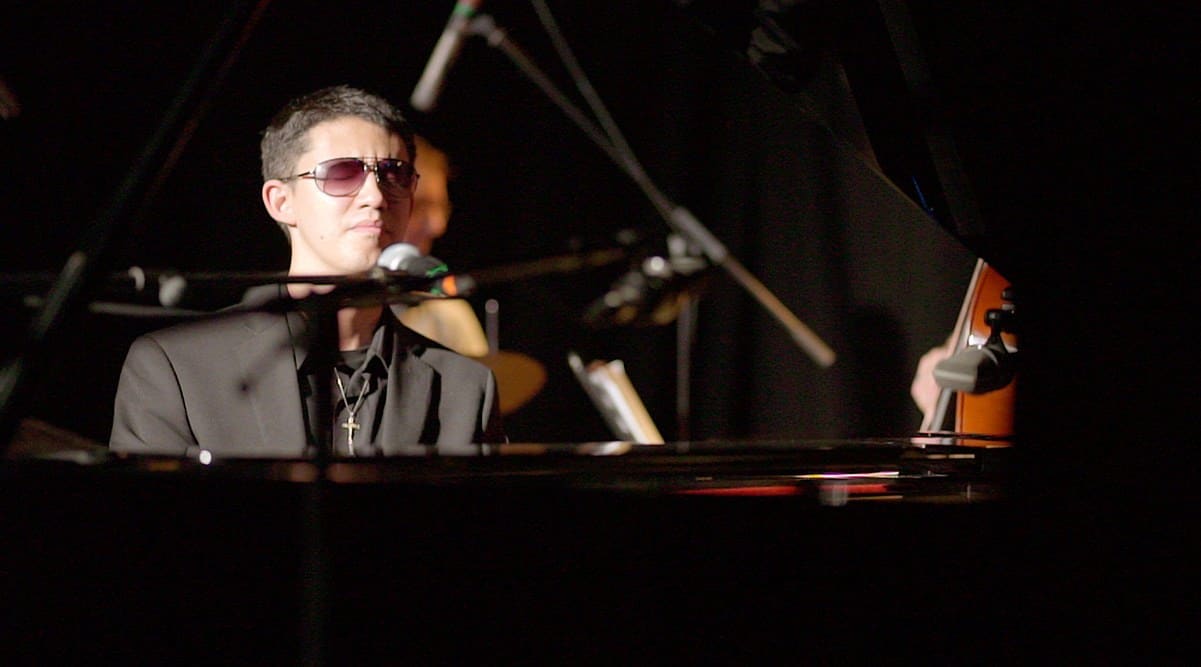 Ulster Bank Arts Ambassador Reviews: Justin Kauflin
Tuesday 25 October 2016 | Black Box
I won't try to claim that I know a lot about jazz, or even be an avid follower in music in general. What I can say, however, is that Justin Kauflin's performance, as part of the Justin Kauflin Trio, moved me and managed to make, even my musically challenged soul, jump with every beat.
Kauflin's bio is an impressive one. He began music at the age of four, performed in concert by the age of six and was performing jazz at a professional level by fifteen.  What makes these feats even more remarkable is that Kauflin had been faced with exudative retinopathy throughout, resulting in total vision loss at the age of 11.
However, this is not what defines Justin Kauflin. That is instead his sheer love of music, which radiates clearly in every composition played and every stroke of his ivory keys. What is also worth noting is that Kauflin has both been befriended and endorsed by some of the biggest names in jazz. Despite these social circles and high praise, he still manages to maintain an air of humility throughout, evident even in his performance that night.
One of the standout pieces of the night was the song 'For Clark'. This is a piece dedicated to one of these famous acquaintances, more specifically the late Clark Kelly, a musician known for his prowess on a trumpet. The emotion in Kauflin's stance was raw and it was clear that he meant every note.
As stated, last night's performance moved me. I attended the Black Box with no real knowledge as to what I was going to be privy too and, if I am honest, no real expectations. What I left with however, was a new founded appreciation of jazz, the skill of composition and a blatant amount of respect and admiration for all that Kafulin has achieved. In all, this newly converted fan will be following this artist's work closely, and all that jazz.
Siobhan McKenna, Ulster Bank Arts Ambassador
Photo taken by Redcap Productions