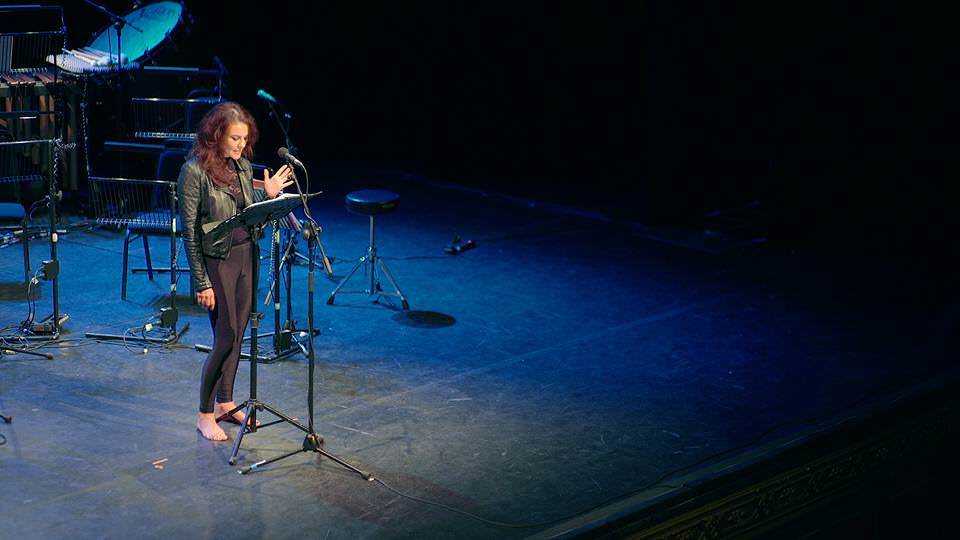 Ulster Bank Arts Ambassador Reviews: The Fever – Roger Casement in the Dark Places
Wednesday 19 October | Grand Opera House
Having grown up not far from Casement Park and heard some of his story, I was delighted to get tickets to review this event in the Grand Opera House. The evening was to prove enlightening and entertaining and combined a mix of music and spoken word that really captured what Roger Casement stood for. One section had a speech that was written by George Bernard Shaw for Casement to recite at his trial in the hope of him avoiding the noose. The fact it had only been performed once before made me realise how much of Casement's story has been airbrushed over time. So how did a homosexual, protestant, Knight of the British Empire come to have a stadium named after him in West Belfast?
Roger Casement was born in Dublin in 1864 to an Anglo Irish family. His father had served in the British Army and his mothers' family was from Dublin. At the age of nine he came to live on the North Coast of Antrim after his mothers' death and stayed with relatives after his fathers' death when he was only thirteen. Moving to England at sixteen, Casement joined a shipping company and eventually found himself working in the Congo. The evening focused on the work he undertook there and how it changed his outlook. Here he met Joseph Conrad, who would go on to write the novel "Heart of Darkness" of his experiences in the Congo. Both arrived believing that Britain, and the Empire, was civilising the area and improving it. Both left knowing the full truth and witnessed the level of destruction first hand. Casement was given a role with the British Consul and asked to report back on the "issues" in the Congo. As this area was mainly owned by the King of Belgium his report on the "enslavement, mutilation and torture of natives on the rubber plantations" was well received and he was knighted for his work on highlighting the systematic rape and torture. One of the pieces focused on how he wished the crimes committed had been for gold as he would have avoided it. Everywhere he looked was rubber, car tires, bikes, pencils. It tortured him to think of the human cost every time he saw this.
He then ventured to Peru to report on the rubber plantations there. Again the same systematic pillaging was witnessed but as this was by mainly a British Company the report was not as well received. Throughout the evening Crash Ensemble provided music and in one piece images of conflict and war mixed with images of Martin Luther King, Gandhi and Malcolm X flashed on the screen while haunting classical music was played. The comparison was clear, through every turbulent era people stood up to defy what was wrong. Roger Casement belonged in this company, where was our next Roger Casement?
A local actress (Kerri Quinn) performed a powerful poem/rap piece that pulled no punches and pointed fingers at those on all sides who could do more but don't.  George Bernard Shaw's defence that was never used was delivered eloquently and with great reverence. His plea was not that he be found not guilty but to admit to all the things he had done. He had not committed treason as he considered himself an Irishman fighting against injustice and wanted to be compared to the British soldiers that had been driven into the sea at Gallipoli. During other pieces we were left to reflect how Nelson Mandela, Gandhi and even Martin Luther King were saw as law breakers and terrorists when they stood up against the "man".
The final two spoken pieces were delivered by Olwen Fouere. With her shock of white hair and commanding presence on stage she delivered a piece first on the horrors that Casement witnessed in his life that began with a haunting incantation of all the tyre manufacturers. Goodyear, Dunlop, Firestone, Pirelli. This was repeated over and over. The second piece highlighted the mining of tantalum today and where the mineral got it's name (from the legend of Tantalus). A gram of this material sells for $450 while a miner gets $5 a day for working 12 hours. To the list of Goodyear, Dunlop, Firestone, Pirelli was added Apple, Samsung, HTC, Sony , Blackberry chanted over and over again as it is used in the production of smartphones and tablets. And where is this metal mined… the Congo!
An all round excellent and informative evening that was well delivered and also well received. I would recommend this to anyone and hopefully somewhere out there the next Roger Casement is willing to step forward.
Aidan O'Reilly, Ulster Bank Arts Ambassador
Photo taken by Redcap Productions