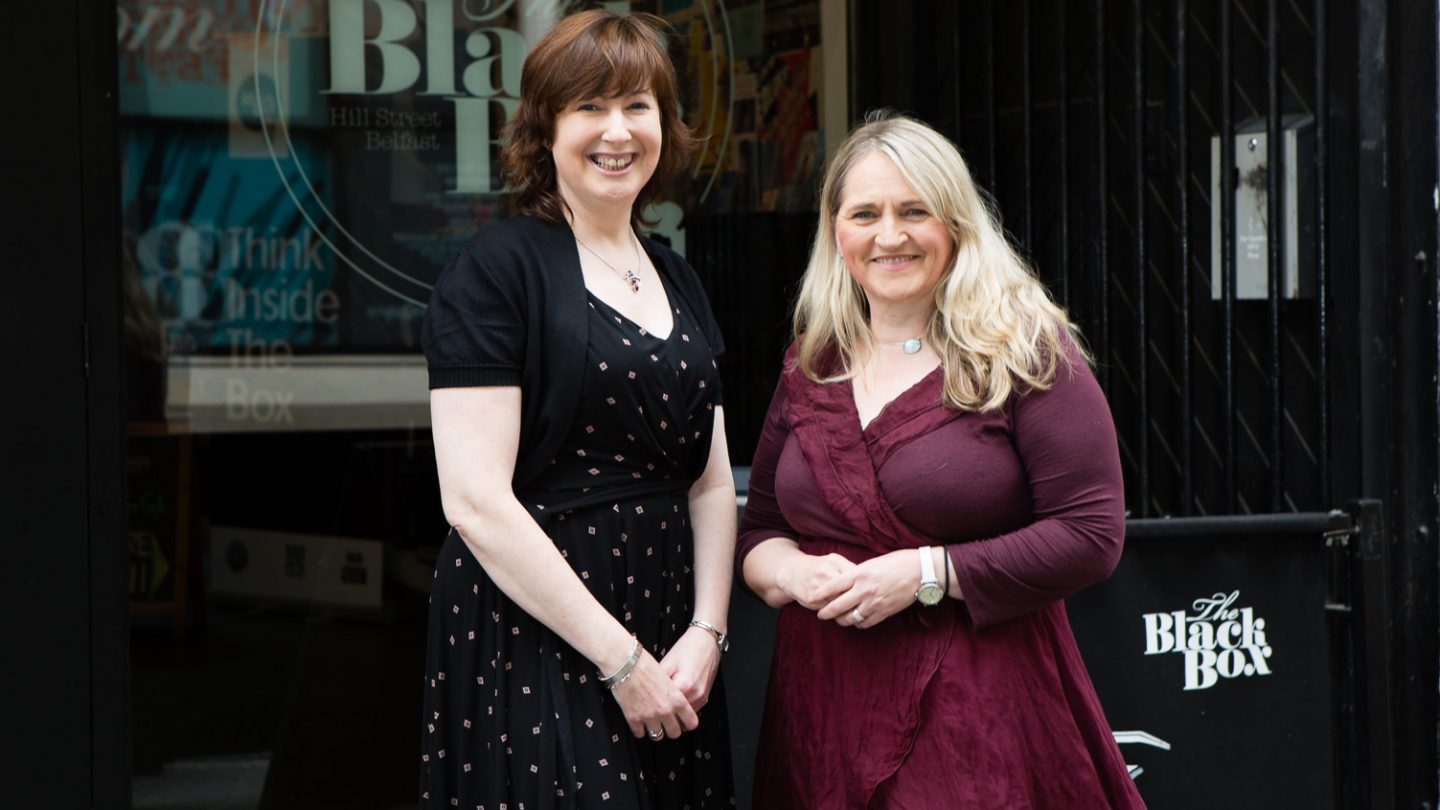 Belfast's First 'Poetry Jukebox'
Belfast International Arts Festival Artists in Residence, Deirdre Cartmill and Maria McManus, are bringing poetry to the streets this October with a brand-new initiative to Northern Ireland, Poetry Jukebox.
The Poetry Jukebox will open at the Crescent Arts Centre on the 12th of October as part of the 2017 Belfast International Arts Festival, and remain a permanent and accessible asset to those who want to hear new Irish poetry in a unique way.
A funnel speaker will play host to 20 original poems from a variety of writers living in Ireland, where at the push of a button the listener will be swept away with recordings of talented local artists.
Poet and writer, Deirdre Cartmill is excited to be bringing the exciting project to the streets of Belfast and says:
"Poetry Jukebox creatively puts literature, in public space. Words have power: words change lives. Quiet words are drowned out, silenced and are often unspoken. We create evocative, engaging, artistic interventions to 'change the message' in public spaces – an alternative to sectarian, racist, sexist and homophobic words."
Working with Deirdre, fellow poet and writer Maria McManus explains the passion and reason behind this project:
"We want to open minds and hearts with the power and intensity and gentleness of poetry.  The things that are currently unspeakable or unspoken in public spaces are gentle, they are loving, they are beautiful, profound and life-affirming. The things that are most loudly spoken are often messages of hate, racism, bigotry, separation and despondency.
We want to change this by bringing literature, primarily poetry to people where they are, out on the streets, so we can, as Heaney said, 'catch the heart off guard, and blow it open'."
Belfast International Arts Festival Director, Richard Wakely, is thrilled to be working with the two incredibly talented local artists.
"The Poetry Jukebox will connect with listeners in a gentle but deeply effective way and telling them they can change. Deirdre and Maria are challenging 'what is', to inspire people to live to the better side of themselves.  The Belfast International Arts Festival is incredibly proud to be associated with this amazing initiative, making poetry more accessible to both local people and visitors to the city."
Damian Smyth, Head of Literature at Arts Council of Northern Ireland, said:
"This is a really innovative international idea and design from the Czech Republic which equally innovative and international literary artists in Northern Ireland have managed to woo to Belfast. Everything about this 'jukebox' – from its structure, to its technology, to its high-grade literary content and the professionalism of its curation, as well as how simply spectacular it is as a physical artefact – makes it a much-coveted addition to Belfast's arts offering and to the impact of this year's exceptional Belfast International Arts Festival itself. Bravo everyone."
Poetry Jukebox is giving people the opportunity to unexpectedly encounter poetry, with a chance to lift them out of their ordinary life for a moment and transport them elsewhere, to inspire them, to let them connect with something deeper and to gently challenge them and let them glimpse a different way of being.
Members of the public have the chance to get directly involved and invest in Poetry Jukebox, to see this project develop and reach a wider audience.
Poetry Jukebox welcomes investment in the exciting project via Crowdfunding, and more information on this can be found at https://www.spacehive.com/poetry-jukebox