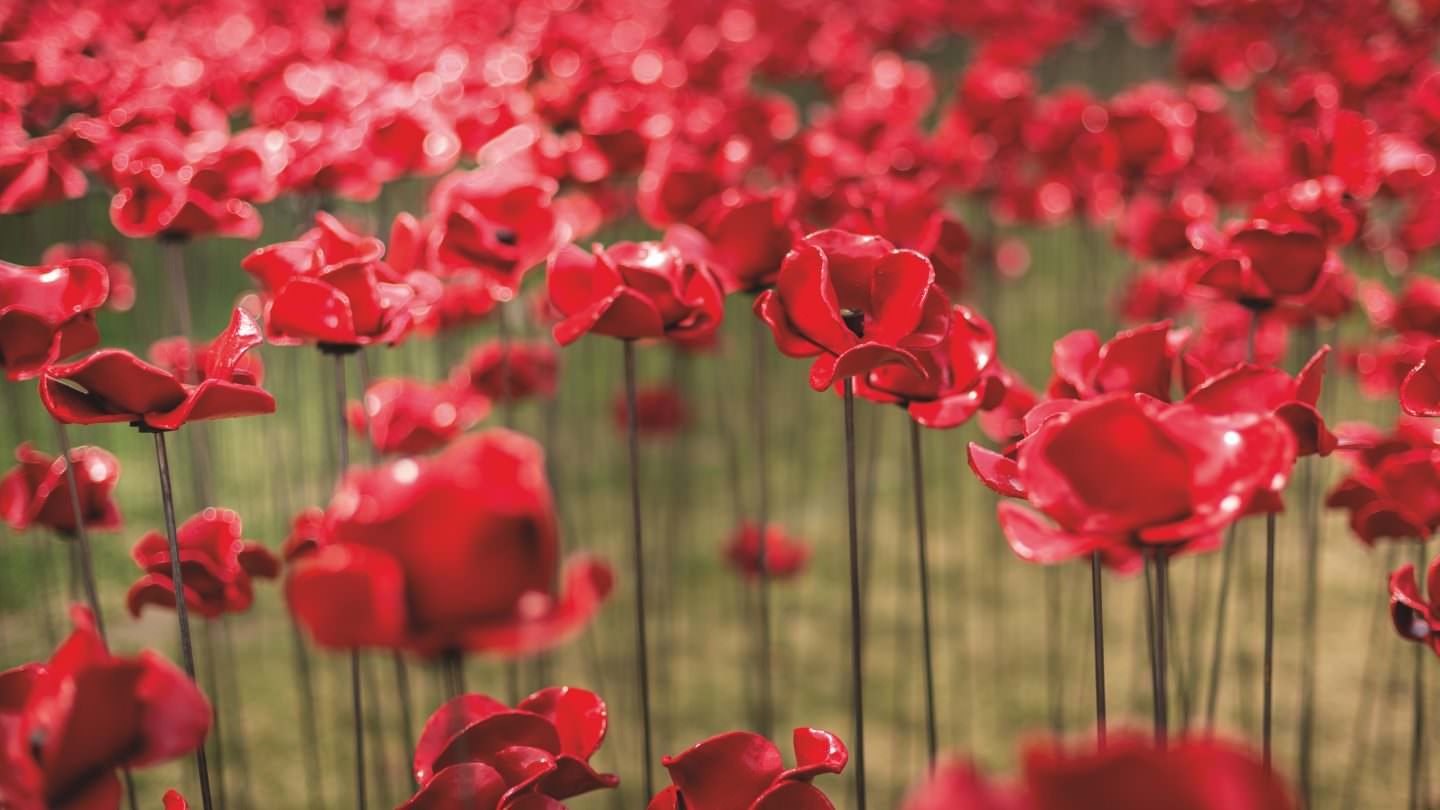 Call out for volunteer Poppy Ambassadors
Belfast International Arts Festival and the Ulster Museum are proud to be hosting Poppies: Weeping Window by artist Paul Cummins and designer Tom Piper from 13th October to 3rd December 2017.
The sculpture comes to Belfast as part of the UK-wide tour of the poppies by 14-18 NOW, the UK's arts programme for the First World War centenary.
Weeping Window is an iconic cascade of several thousand handmade ceramic poppies, which will pour down the facade of the Ulster Museum to the ground below. Originally displayed at the Tower of London in 2014, two sculptures – Wave and Weeping Window – were saved for the nation by the Backstage Trust and the Clore Duffield Foundation, and gifted to 14-18 NOW and the Imperial War Museums. They are now brought to audiences at venues across the UK as part of the 14-18 NOW programme, which aims to prompt a new, nationwide dialogue around the legacy of the First World War.
Belfast International Arts Festival and the Ulster Museum are recruiting a team of enthusiastic volunteers to help deliver a world class visitor experience to everyone who visits the Poppies: Weeping Window sculpture during its time in Belfast – and to help with a broad programme of associated events.
Festival's Marketing Manager Karen O'Rawe said: "We are looking for friendly, outgoing people who can spare some time, and act as 'ambassadors' for the Belfast community to visitors travelling from all over the world. Volunteer Poppy Ambassadors will be on hand to welcome up to 3,000 visitors a day, answer questions and provide information. This will be a wonderful opportunity to gain skills, make friends and interact with people who come to see the Poppies – and to share in their thoughts and reflections as they experience this incredibly moving piece of art."
Full training and support will be provided and volunteer Ambassadors will then be scheduled for morning and afternoon shifts between 13th October and 3rd December 2017.
If you are interested in volunteering, please click here.