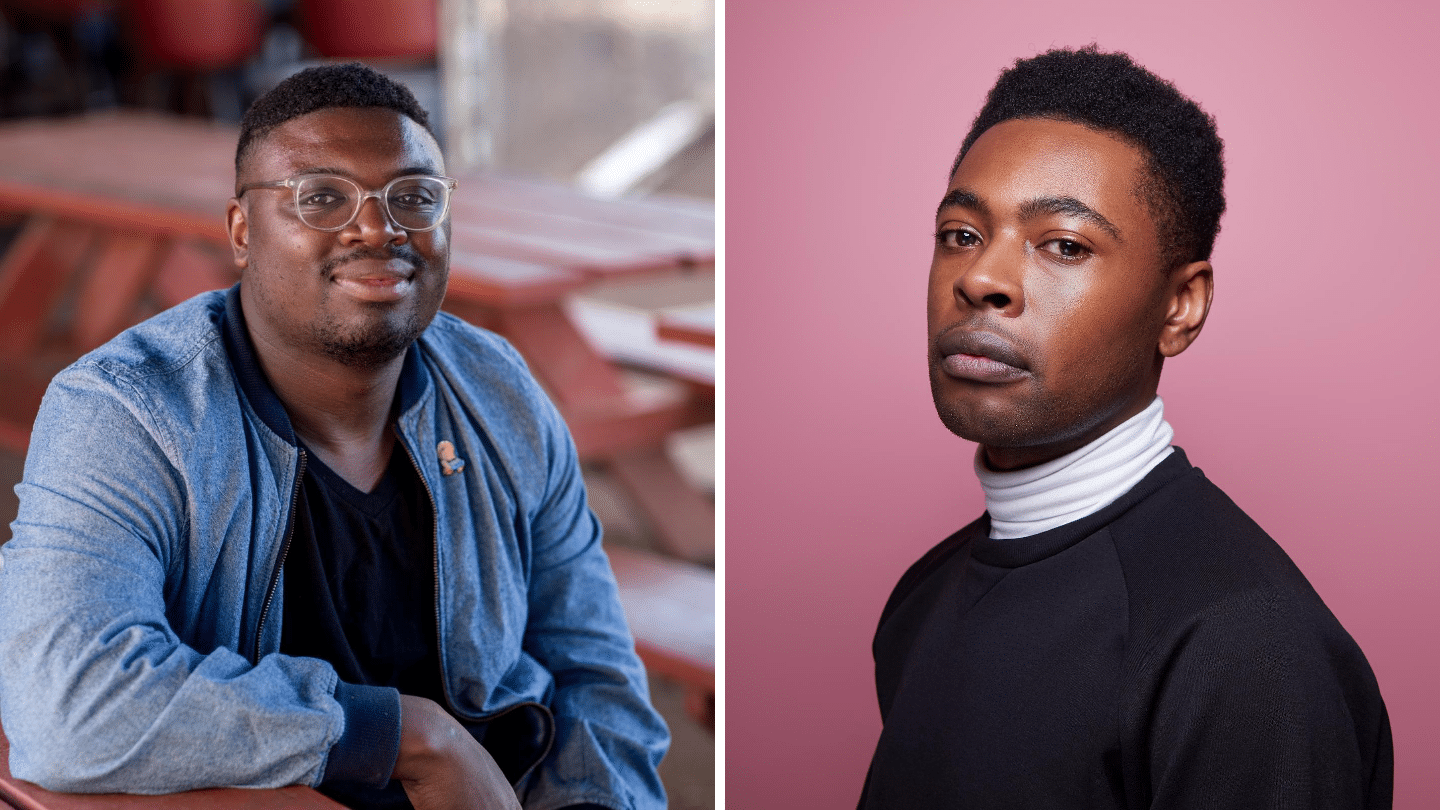 Bryan Washington and Paul Mendez
---
Two debut writers join forces to talk to the Festival about race and sexuality from different cultural perspectives.
Bryan Washington's collection of stories Lot became one of the most celebrated books of its year on publication in 2019; named a New York Times critics' book of the year, one of Barack Obama's books of the year, and won the Dylan Thomas Prize for new fiction. Its linked stories take us through the life and times of Nicholas, the gay son of a black father and Latino mother in Houston, Texas, with a supporting cast of friends and lovers, all told in a living language that channels great American voices but is uniquely Washington's own.
Paul Mendez this year won immediate acclaim with his debut novel Rainbow Milk, which was shortlisted for the Gordon Burn Prize and named one of the Observer's top ten debuts for 2020. In its two narratives it offers a unique perspective in modern literature: the story of a Jesse, a young, black, gay Jehovah's Witness from Wolverhampton who flees his family to live in London where he works as a prostitute. An inspiring but uncompromising story of resistance to a predetermined life, Rainbow Milk has been celebrated as one of the most remarkable new voices in recent years.
Hosted by John Self
The broadcast of this event will be accompanied by subtitles/closed captions. You will have the choice to turn on subtitles/captions when viewing.
Captioning supported by Halifax Foundation for Northern Ireland
Books, including a limited number of signed copies, will be available from No Alibis Bookshop.
Enthralling … subtle but bruising
The Guardian on Lot
A searing account of the human need for physical connection
The Sunday Times on Rainbow Milk