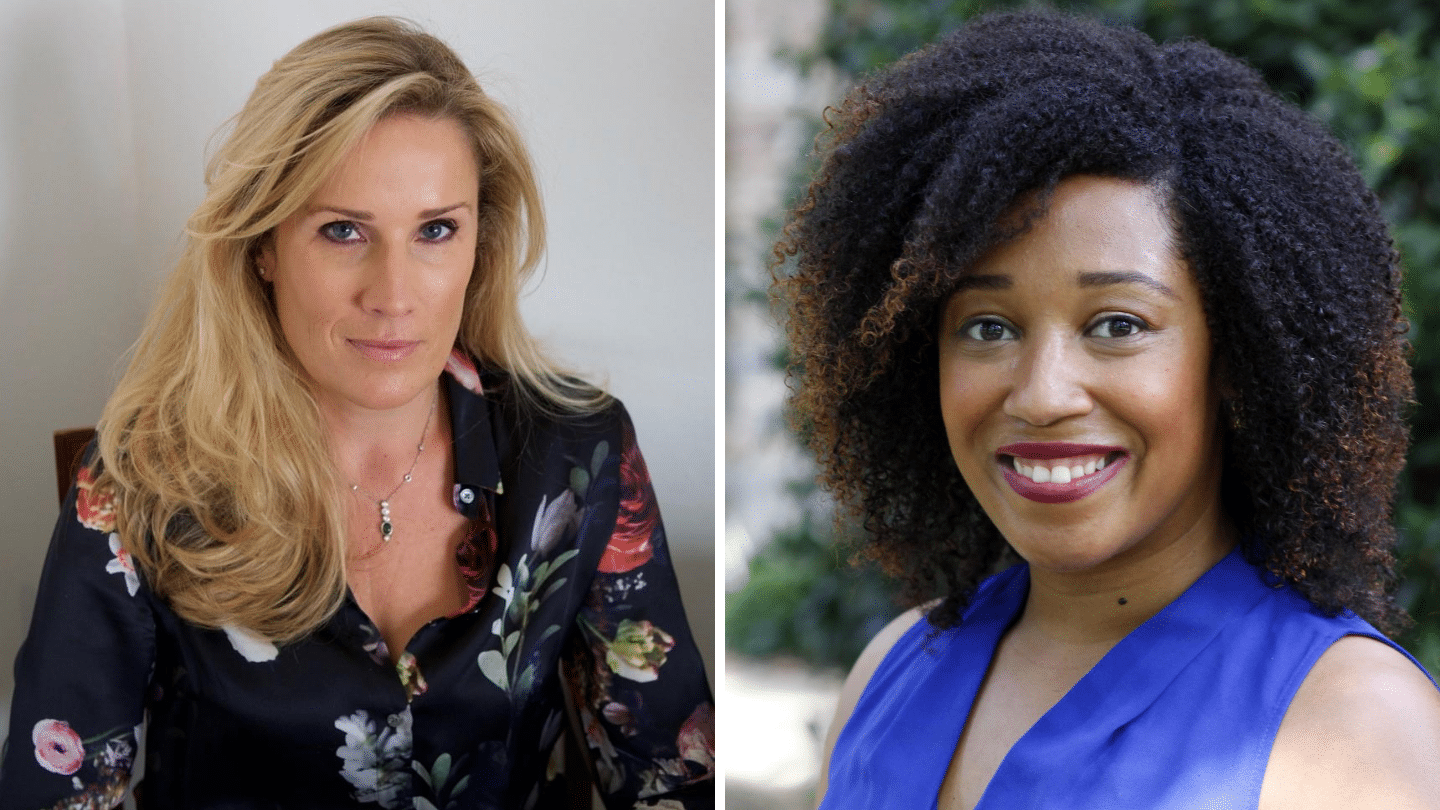 Sarah Churchwell and Michell Chresfield
---
US pre-election discussion
Two British-American experts on US history, civil rights and politics come together to discuss what brought us to the 2020 US election – and where we go from here.
President Donald Trump's inflammatory rhetoric over the last four years has become a corrosive but compelling mainstay of our political culture. His policies on immigration, his stance on Black Lives Matter protests, his calls to 'Make America Great Again', his admiration for autocrats and his personal attacks on the media, lawmakers and the judiciary have been called abusive, racist and counterproductive. Our speakers will discuss how the history of white nationalism in American politics has led us to this point, and what's at stake when US voters go to the polls. 
Sarah Churchwell is a professor of American Literature and Public Understanding of the Humanities at University College, London. She is a prominent and highly regarded commentator on American political and cultural issues. The most recent of her four books, Behold, America explores white nationalism in America, including the racist history of Donald Trump's phrase 'America First'.
Michell Chresfield is a lecturer in United States History at the University of Birmingham, where she teaches on subjects including American History 1890-2000 and US gender and sexuality. She is a respected commentator and researcher on racial identity and social justice in America. Michell Chresfield grew up in Alabama and New York and has lived in Birmingham, England since 2017.
Hosted by Fintan O'Toole
Books, including a limited number of signed copies, will be available from No Alibis Bookshop.