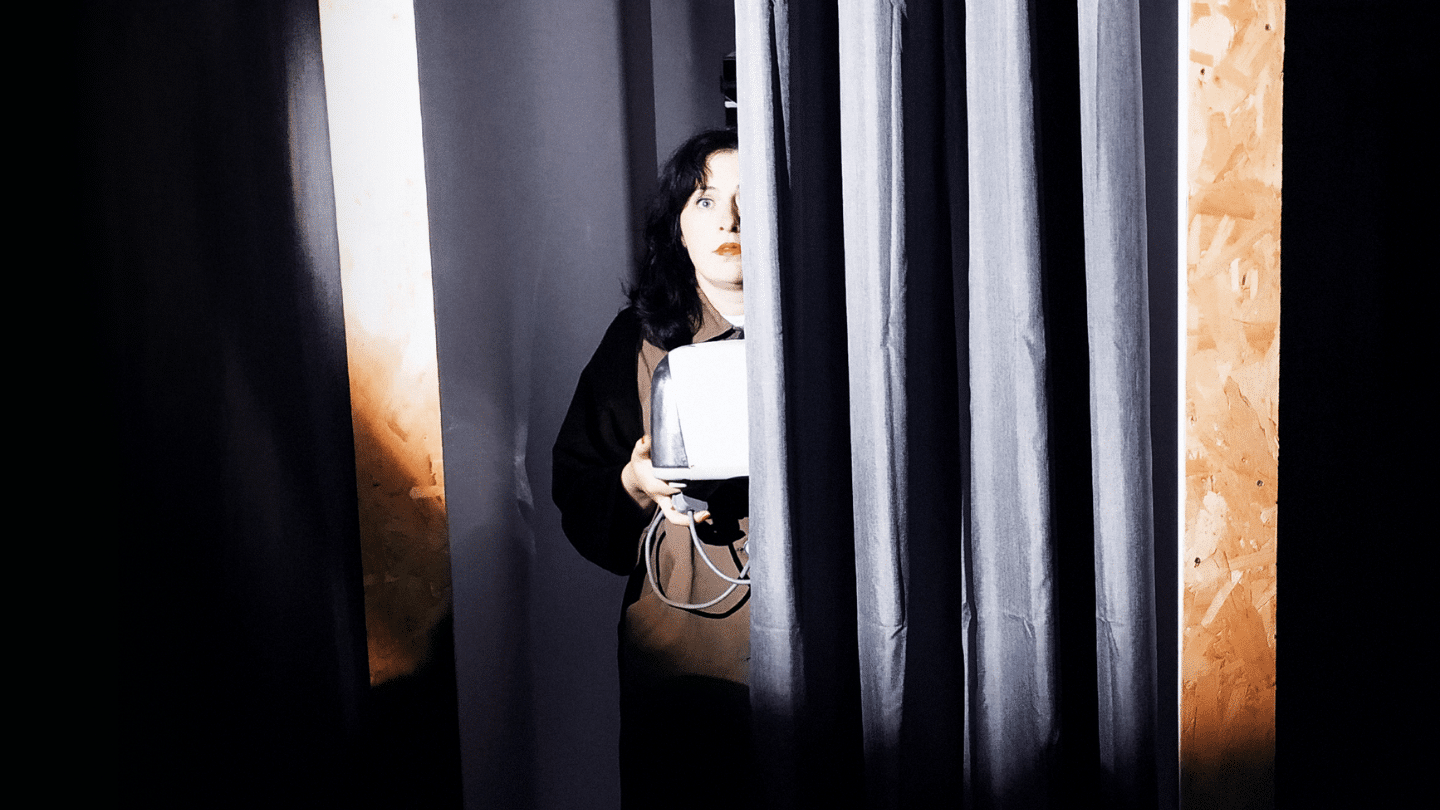 Department Story
---
Big Telly Theatre Company
Theatre mavericks Big Telly present Department Story – a new production for physical and remote audiences by Jack Hardiker and Zoe Seaton.
Big Telly are back at BIAF with a bang after a year of hijacking your homes with virtual mayhem with their haunting retelling of Shakespeare's Macbeth in 2020 and presenting The Worst Cafe in 2019!
This time they're going hybrid with a heady mix of the live and the digital, a unique experience where a remote audience can collude with a physical one and be part of a real-world experience in a way that has never been done before.
Department Story is a site-specific production which smashes together flash theatre and physical fiction in a killer spree through a department of stories, where everything returned has a tale to tell – a talking toaster, a dress with a past, accessories after the fact. Browse through classic brands like Gogol and Hemmingway or take a punt on our new collection of global writers. Take stock, grab your shopping list and be sure to ask the staff (?) for help.
But wait! This is no ordinary Department Store. Customers have choice but alongside choice comes great responsibility and before long there are decisions to be made.
When the in-store shoppers end up with more than they bargained for, their fate lies with those online – but can they deliver?
Shoppers who book for one type of experience receive 30% off the other experience. Bargain.
Age recommendation: 14+
---
Listen to Zoe Seaton talk about the work of Big Telly Theatre Company, and what audiences can expect to experience in Department Story. Broadcast as part of Sunshine FM special focus on BIAF on Saturday 9 October.