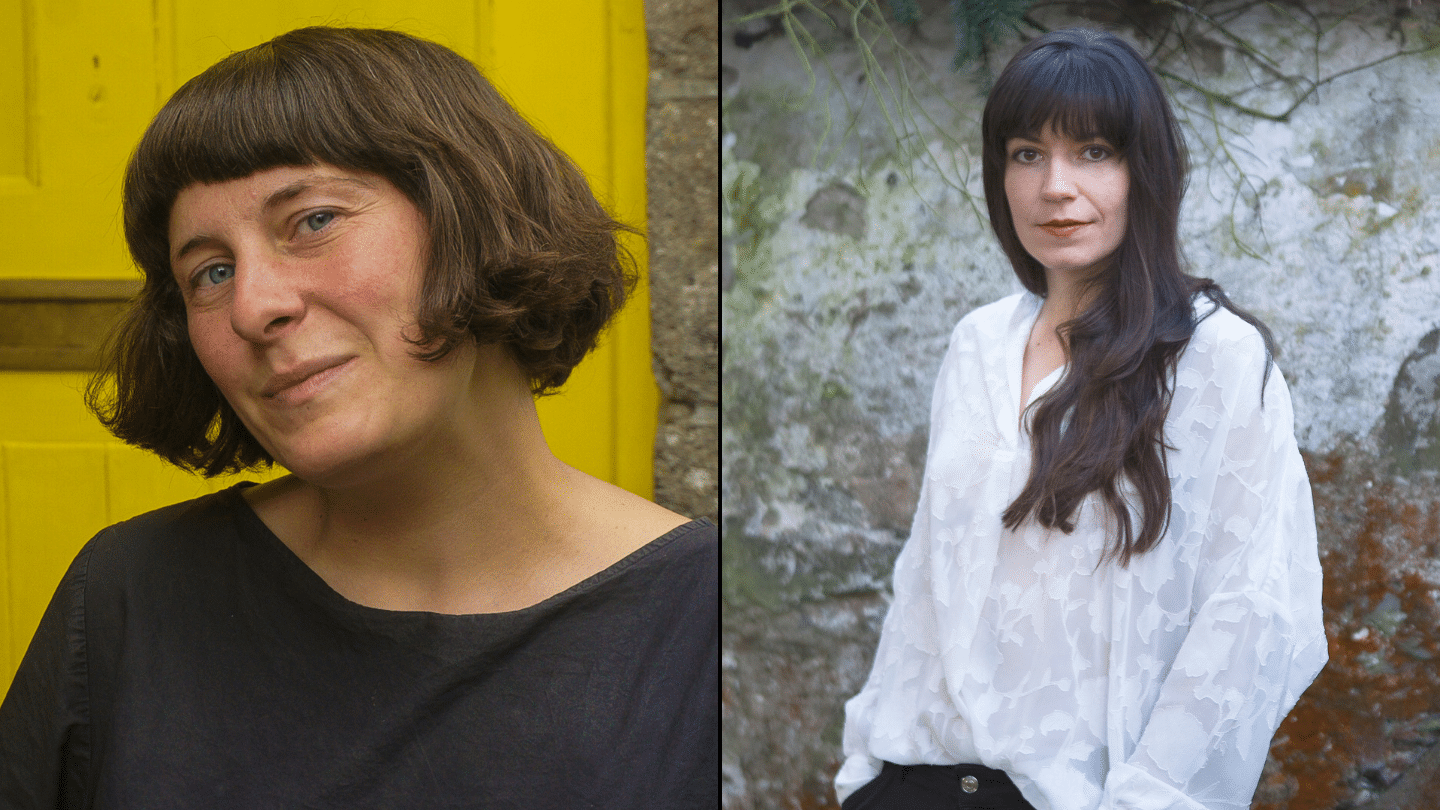 Kerri ní Dochartaigh & Cal Flyn
---
The interaction between people and nature is the subject of two new books by these highly-praised writers.
Kerri ní Dochartaigh's Thin Places is a blend of memoir, history and nature writing. It's about how nature kept her sane when she was growing up in Derry where her family was forced out of its home twice, and a petrol bomb was thrown through her bedroom window. She writes about the borders of poverty and wealth, violence and tranquility, and how nature meets us halfway. Thin Places was called "a remarkable piece of writing" by Robert Macfarlane. Kerri ní Dochartaigh lives in Ireland.
Cal Flyn's Islands of Abandonment: Life in the Post-Human Landscape is a book about abandoned places – from ghost towns to exclusion zones – and what happens when nature is allowed to reclaim its place. Flyn writes about places as varied as Chernobyl's irradiated homes, the derelict post-industrial streets of Detroit, and Scotland's mining regions. It's a book that asks about the human impact on nature and what happens after we're gone. Islands of Abandonment was called "fascinating and brain-energising" by The Times. Cal Flyn lives on Orkney.
Hosted by Robert McMillen.
This event will have socially distanced seating.