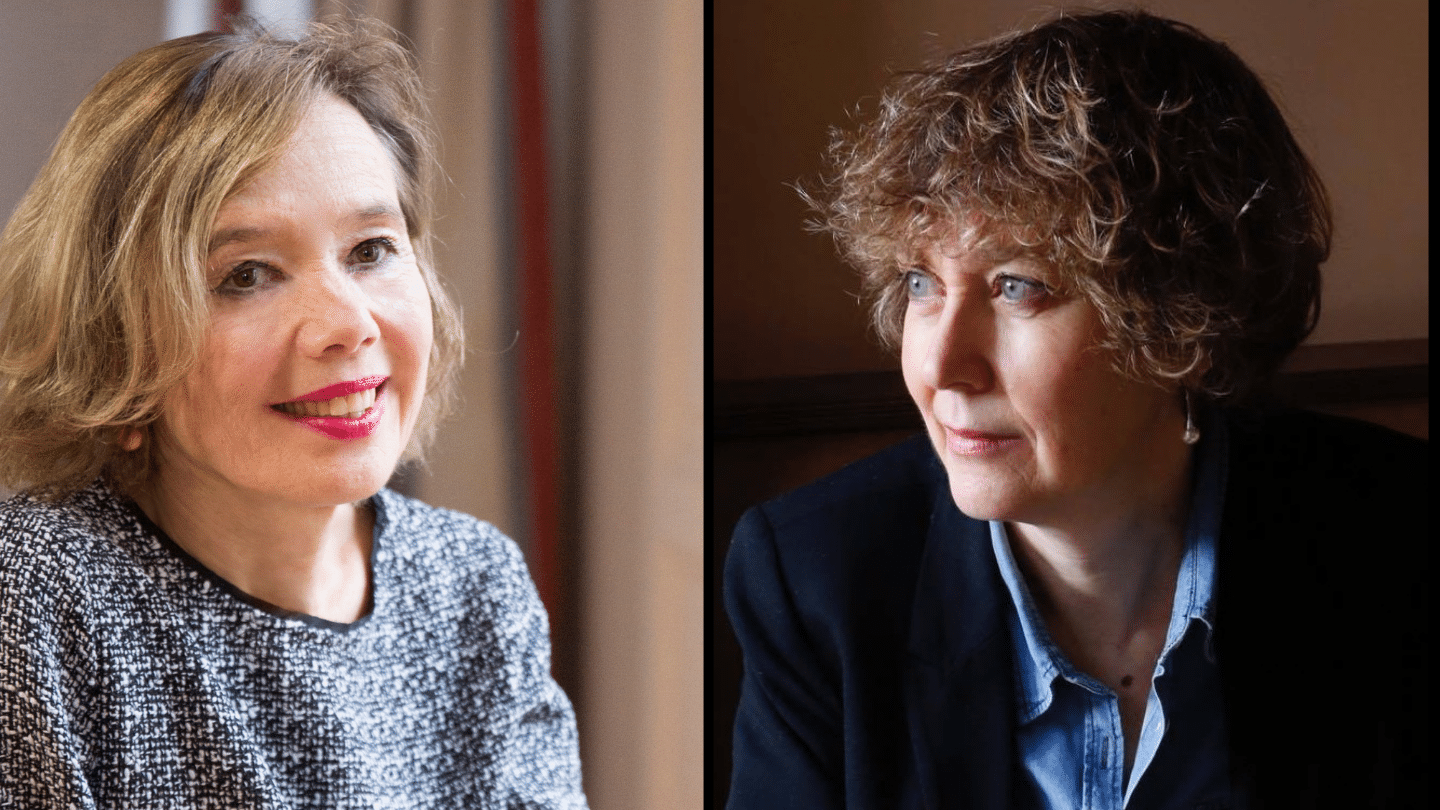 Dominique Barbéris & Gaëlle Josse
---
In association with Institut Francais
We are delighted to be bringing to the Festival, for a second year, a special event showcasing two established names in France who are publishing in English translation for the first time.
Dominique Barbéris's novel A Sunday in the Ville-d'Avray is a story of sisters, suburbia and secrets, where two siblings coming together on a hot day in the outskirts of Paris. It explores desire, the path not taken, and family rivalry. A Sunday in the Ville-d'Avray was shortlisted for the Prix Goncourt, France's most prestigious literary award, and was called "Beguiling and immensely enjoyable" by The Irish Times.
Gaëlle Josse's The Last Days of Ellis Island is a subtle, tender novel about the closure in 1954 of the immigration inspection station on New York's Ellis Island. In a series of diary entries it tells the story of the "huddled masses" who come to America seeking freedom and a new life, through the viewpoint of a retiring immigration officer. The Last Days of Ellis Island won the European Union Literature Prize.
Hosted by Mathias Rambaud, and presented in French with English language subtitles
This event is available to watch on demand from its premiere date until Sunday 7 November. 
---
This event can be bundled with our Digital Pass
Following on from our online Festival in 2020, BIAF is offering audiences worldwide the chance to experience a selection of events from this year's edition from the comfort of their own home with a special discounted Digital Pass on a selection of events.
For £15 we're offering access to the following events from our Talks & Ideas section (all priced at £5 individually):
Acts of Commission – Old Rope, Old Lough, Old Love
Laura Jean McKay & Meg Mason
Colm Tóibín & Damon Galgut
Dominique Barbéris & Gaëlle Josse
Séamas O'Reilly & Lucy Mangan
Acts of Commission – The Spirit, The Psyche, The Body
For £20 we're offering all the six talks above AND Fishamble's online presentation of On Blueberry Hill!
To purchase your Digital Pass just add the events individually to your cart when booking and the discount is applied! Simple!