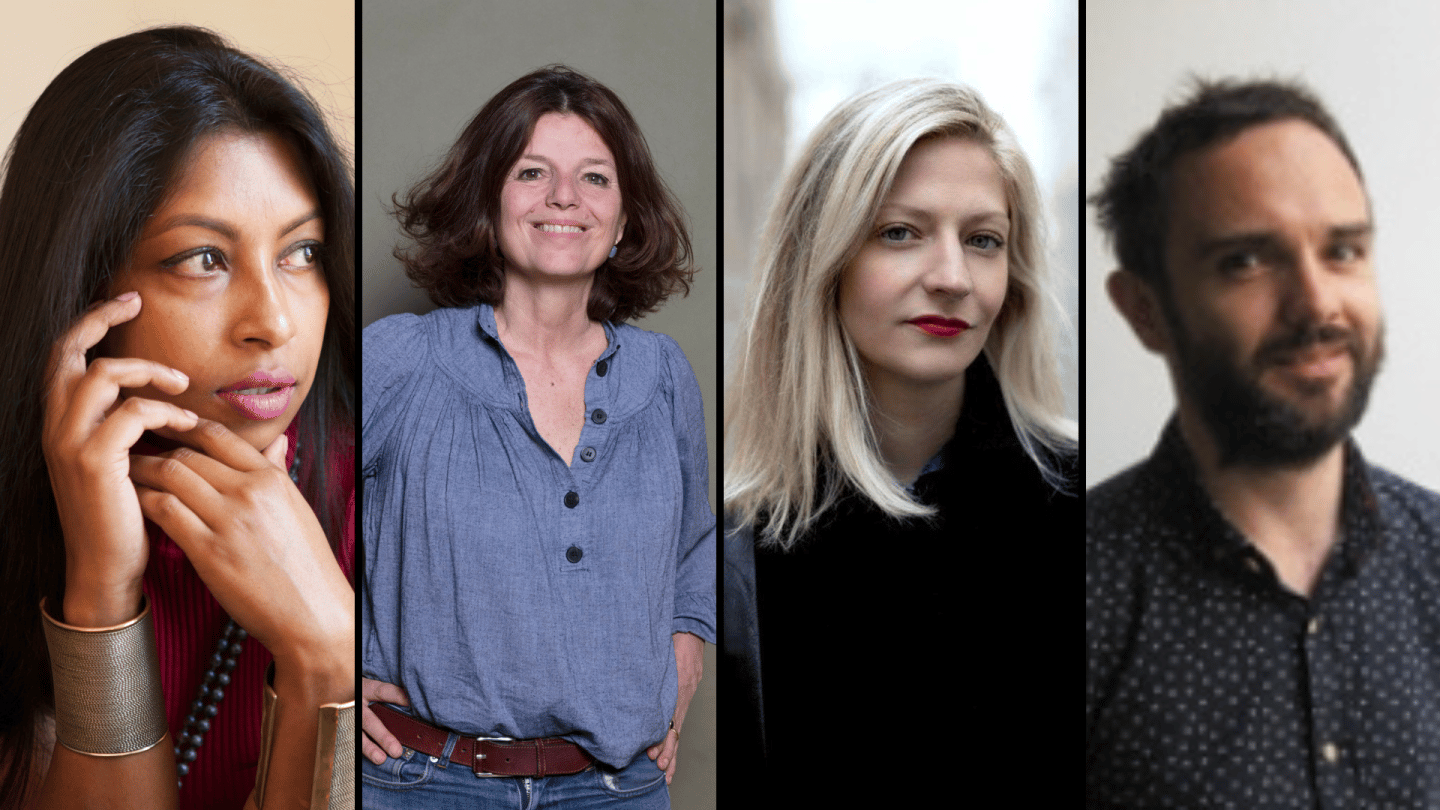 Down with the Poor! and Eastbound
---
Shumona Sinha and Maylis de Kerangal in conversation with Lauren Elkin and Russell Williams
A four-voice conversation about two newly translated short novels by Shumona Sinha and Maylis de Kerangal. First published in 2011, both books centre around a confrontation between a man and a woman. One on the Trans-Siberian railway, between a Russian conscript and an older French passenger, the other between an asylum seeker and a court interpreter, on the Paris metro.
The speakers will discuss states of confinement and state violence, freedom of movement and freedom of speech, identification (or not) with the Other (with or without a common language), and the role of literature in revealing boundaries as grey areas.
Down with the Poor! by Shumona Sinha, translated by Teresa Lavender Fagan, published by Les Fugitives on 4 August 2022.
Eastbound by Maylis de Kerangal, translated by Jessica Moore, published by Les Fugitives on 29 September 2022.
Presented in association with Institut Francais.
Now available to view on Institut Francais YouTube Channel: