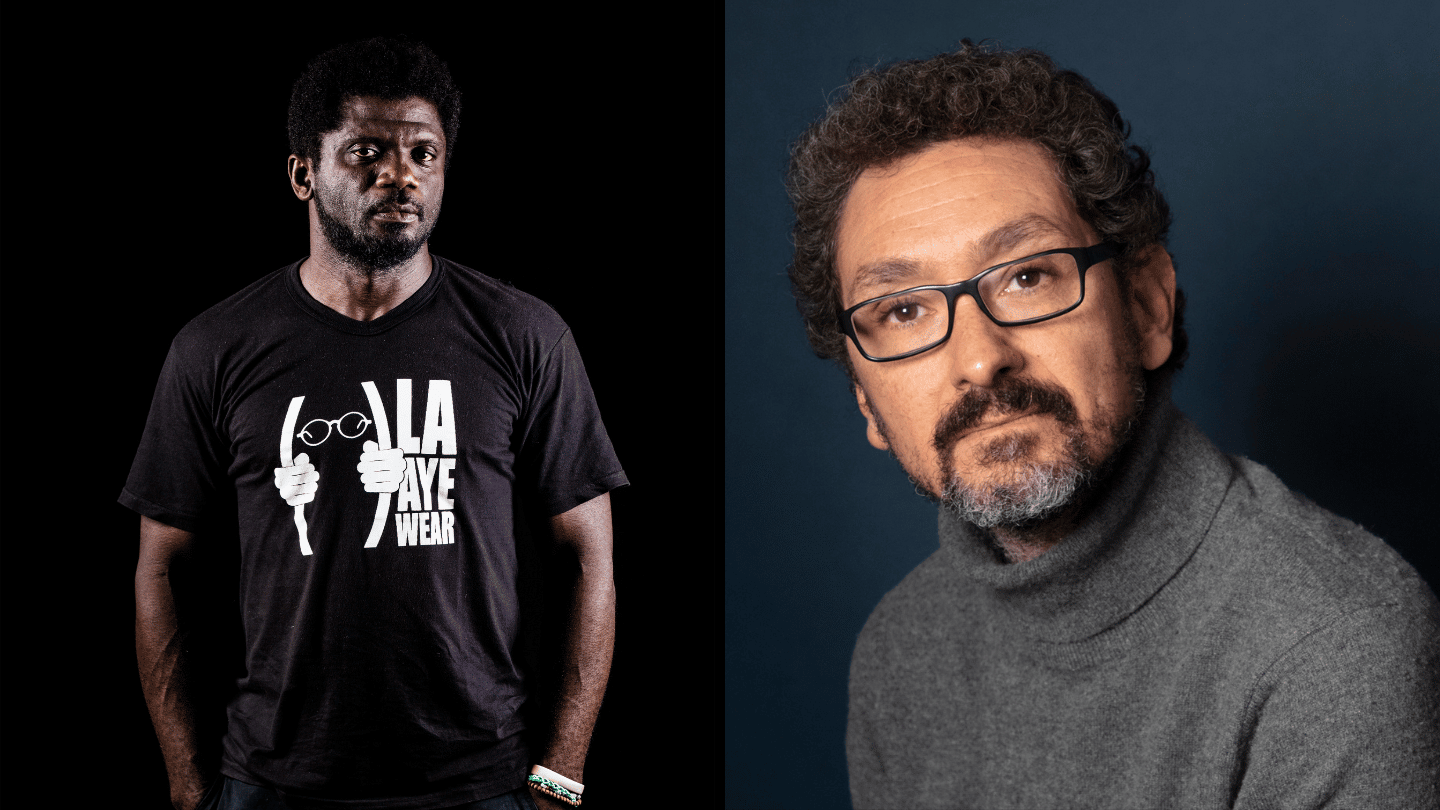 GauZ' and David Foenkinos
---
Two of France's most original and acclaimed novelists join us in this special digital event as part of our longstanding partnership with the Institut Français.
GauZ's novel Standing Heavy offers a funny and eye-opening tour of modern Franco-African history through the eyes of undocumented workers from Côte d'Ivoire employed as security guards at a Parisian shopping centre. Sharply satirical, political and poignant, this novel is a witty deconstruction of colonial legacies and capitalist consumption. GauZ' is an Ivoirian novelist and screenwriter, who lived in Paris as an undocumented student before returning to Côte d'Ivoire.
David Foenkinos's novel The Martins is a playful story of a Parisian writer who decides to write a book about the first person he sees in the street: which turns out not to be, as he hopes, a mysterious woman who stands smoking opposite his apartment, but an elderly woman named Madeleine who wants help with putting her shopping away… The Martins is about truth, connection, love and regret, described by The Independent as "a charming, clever book." David Foenkinos is the author of 17 novels which have been translated into 17 languages.
Chaired by Mathias Rambaud
No need to register in advance; just tune in to BIAF's YouTube Channel for the premiere broadcast on Sat 15 Oct at 3pm, or view at a time that suits you thereafter until Sun 6 November.
---
GauZ – Image by DR
David – Image by Francesca Mantovani