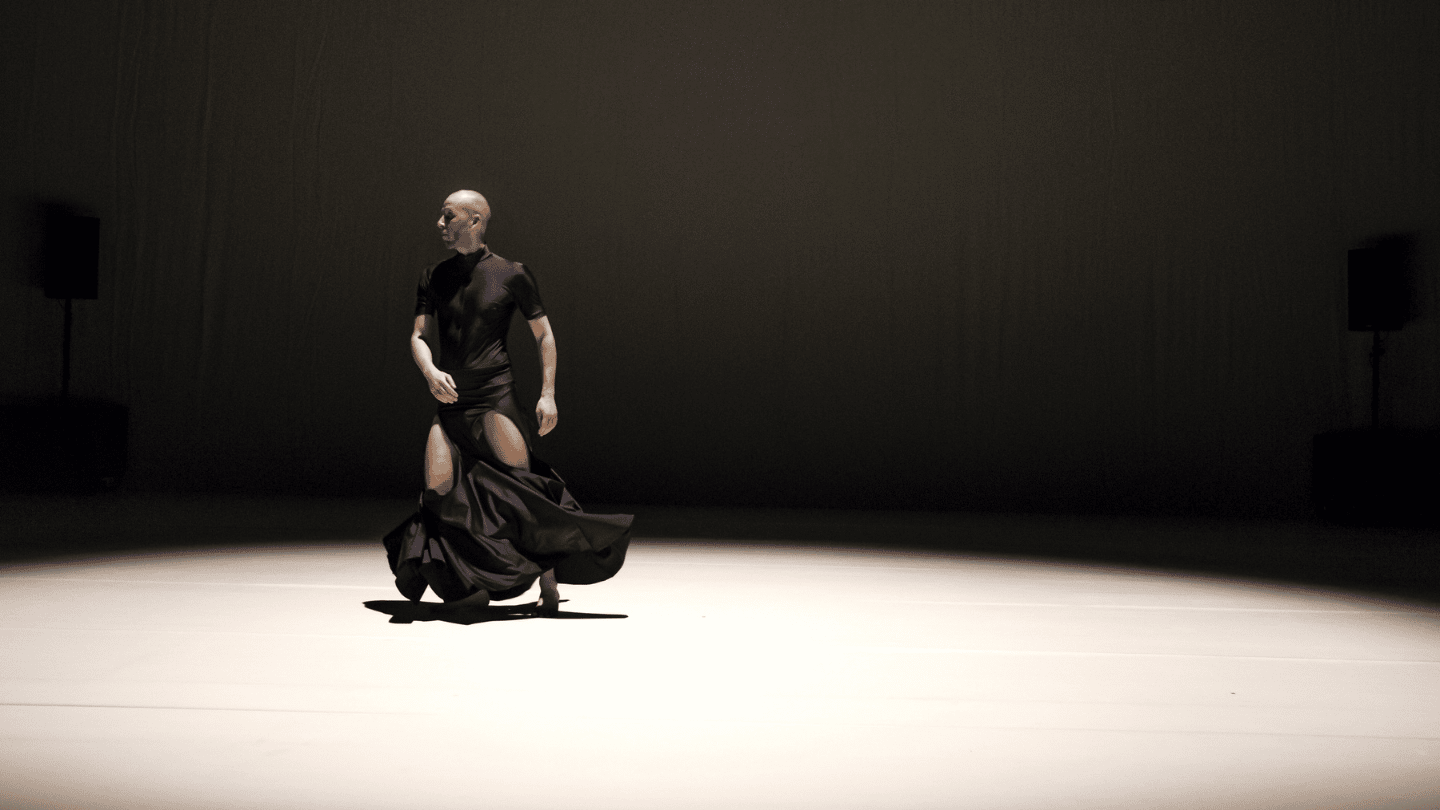 Elisabeth Gets Her Way
---
Jan Martens
Festival favourite and leading European dance artist, Jan Martens returns to Belfast for the third time following his previously acclaimed visits with The Dog Days are Over in 2016 and Victor in 2014.
On this occasion though we get to see Jan perform in his new solo, Elisabeth Gets Her Way, a danced portrait of the Polish-born Elisabeth Chojnacka (1939 – 2017) who was an exceptionally talented and passionate musician who contributed to the revival of harpsichord music in the middle of the twentieth century.
Martens 'plays' his body like Chojnacka played the harpsichord. Different styles of movement are brought together, just as she effortlessly wound her way between registers and genres. The solo will be complemented by a documentary layer in which Chojnacka's work and life are discussed narratively, among others through interviews with people who were close to her.
Post show discussion: Friday 28 October with Jan Martens, hosted by Richard Wakely
---
Credits
CHOREOGRAPHY AND DANCE: Jan Martens
SOUND ENGINEER DOCUMENTARY: Yanna Soentjens
LIGHTING DESIGN: Elke Verachtert
COSTUME DESIGN: Cédric Charlier
VIDEO & MUSIC: full list of video excerpts (© Archives INA) and musical pieces via www.grip.house
VIDEO EDITING: Sabine Groenewegen
OUTSIDE EYE: Marc Vanrunxt, Anne-Lise Brevers and Rudi Meulemans
TECHNICAL DIRECTION: Michel Spang/Elke Verachtert
PRODUCTION: GRIP
INTERNATIONAL DISTRIBUTION: A Propic – Line Rousseau and Marion Gauvent
COPRODUCTION: DE SINGEL (Antwerp, BE), Les Hivernales – CDCN d'Avignon (FR), Julidans (Amsterdam, NL), C-TAKT (Limburg, BE) and Perpodium (BE)
RESIDENCIES: DE SINGEL (Antwerp, BE), Les Hivernales – CDCN d'Avignon (FR), Toneelhuis (Antwerp, BE), ccBe (Antwerp, BE), C-TAKT (Limburg, BE) and CN D – Centre national de la danse (Paris, FR)
WITH THE FINANCIAL SUPPORT OF: the Flemish Government, Tax Shelter of the Belgian Federal Government and Cronos Invest
THANKS TO: INA – l'Institut National de l' Audiovisuel, Les Ballets de Monte-Carlo sous la Présidence de S.A.R. la Princesse de Hanovre – Direction: Jean-Christophe Maillot, Graciane Finzi, Régis Mitonneau, Anne Montaron, Emmanuelle Tat, François-Bernard Mâche, Zygmunt Krauze, Stephen Montague, Raphaël de Gubernatis, Claire Verlet, Ty Boomershine, Joris van Oosterwijk, Liselotte Sels and Kinga Jaczewska
---
PREMIERE PICK N MIX TICKET DEAL! 
OFFER 1: Multi-buy discount
– Choose 2 selected events: save £8 Full/ £7 Conc*
– Choose 3 selected events: save £12 Full/ £10.50 Conc*
Bookings must be made in one transaction to qualify for the discount. Available throughout the festival.
*Discount on advertised Full and Concession rate tickets.
OFFER 2: Earlybird discount
Take advantage of 20% discount on selected events when you book between Tues 9 Aug – Sun 11 Sep.
Only one offer can be applied at checkout.