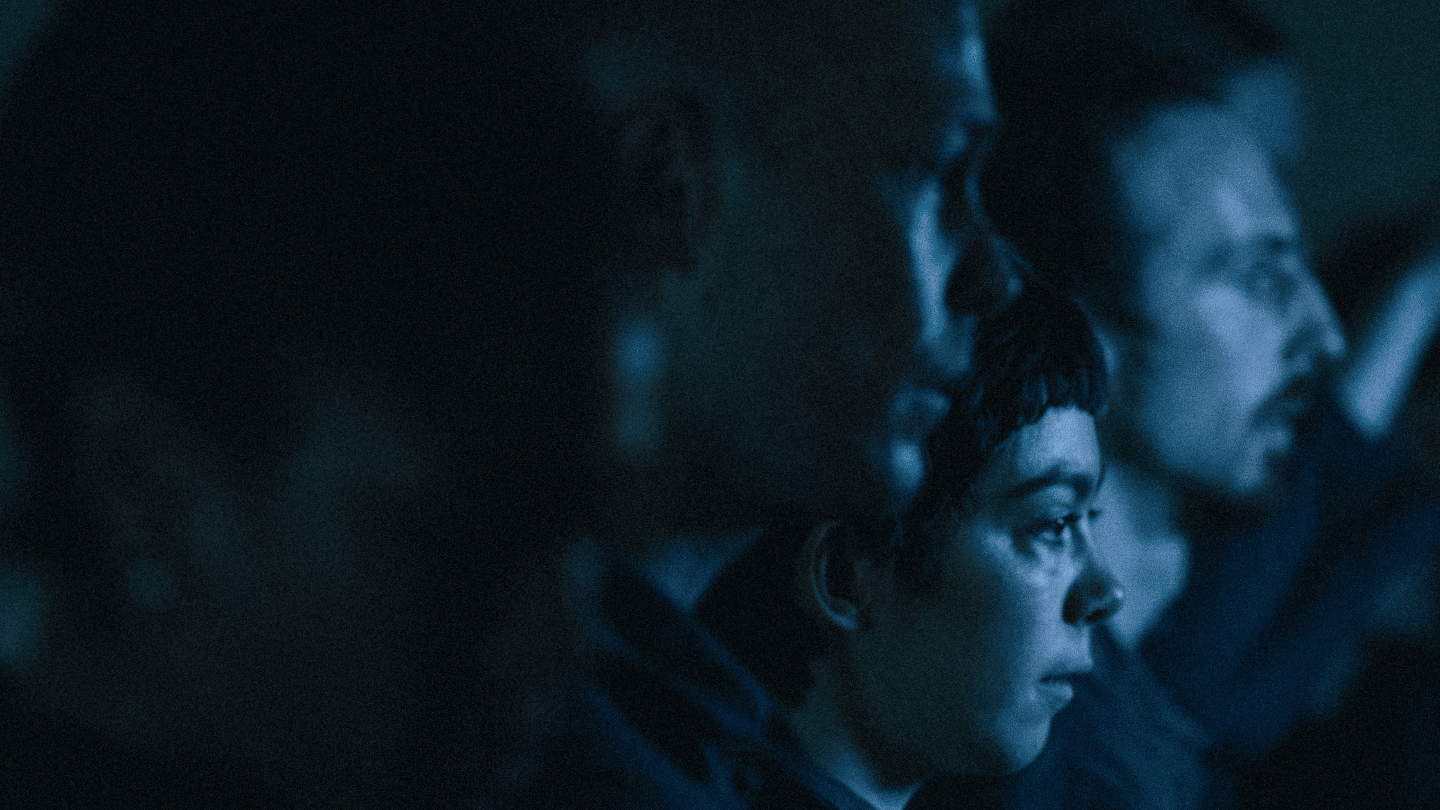 BIAF continues its support of internationally acclaimed local dance maker, Oona Doherty by co-commissioning her most ambitious project to date, Navy Blue.
Using her distinctive and visceral choreographic style seen in previous Festival presentations such as Hard To Be Soft: A Belfast Trilogy and Hope Hunt, Doherty creates an unsettling atmosphere for this new work, presented with special support from Belfast City Council.
A dark night descends and a group of 12 dancers generate a sense of dread, trapped within a destructive algorithm. Doherty uses movement, music and colour to reflect pain and loneliness, and the struggles and exploitation of working class people. Often angry and defiant, Doherty and her dancers ultimately search for a wider communal healing and redemption.
Featuring music from Sergeï Rachmaninoff and Jamie xx this compelling new production considers where we have been and where we are heading, as it urgently calls for societal change.
Navy Blue is a Big Pulse Dance Alliance co-production.
Credits
Artistic Director: Oona Doherty
Music: Sergeï Rachmaninoff and Jamie xx
Projection Artist: Nadir Bouassria
Lighting Designer: John Gunning
Production: Gabrielle Veyssiere, LEAD
Writer collaborator: Bush Moukarzel
Dancers: Amancio Gonzalez Miñon, Andréa Moufounda, Arno Brys, Louise Gourvelec, Hilde Ingeborg Sandvold, Joseph Simon, Mathilde Roussin, Ryan O'Neill, Sati Veyrunes, Thibaut Eiferman, Tomer Pistiner, Zoé Lecorgne, Doublure Magdalena Öttl
Costumes Design: Oona Doherty and Lisa Marie Barry
Production & Administration: Jenny Suarez
Navy Blue is a Big Pulse Dance Alliance co-production, co-produced by Dance Umbrella (UK), Dublin Dance Festival (Ireland), Torinodanza Festival (Italy) and Julidans (The Netherlands), co-funded by the Creative Europe programme of the European Union.
Co-producers: Kampnagel, Hamburg, Germany; Sadler's Wells, London, UK; Venice Biennale, Venice, Italy; Théâtre National de Chaillot, Paris, France; Dance Umbrella Festival, London, UK; Maison de la Danse, Lyon, France; Belfast International Arts Festival, Belfast, UK; Dublin Dance Festival, Dublin, Ireland; Torino Danza, Turin, Italy; Julidans Festival, Amsterdam, Netherlands; MC2, Grenoble, France.
Partners: Pavillon Noir, Aix en Provence, FR; KLAP, Marseille, FR.
Header image © Ghislain Mirat
---
PREMIERE PICK N MIX TICKET DEAL! 
OFFER 1: Multi-buy discount
– Choose 2 selected events: save £8 Full/ £7 Conc*
– Choose 3 selected events: save £12 Full/ £10.50 Conc*
Bookings must be made in one transaction to qualify for the discount. Available throughout the festival.
*Discount on advertised Full and Concession rate tickets.
OFFER 2: Earlybird discount
Take advantage of 20% discount on selected events when you book between Tues 9 Aug – Sun 11 Sep.
Only one offer can be applied at checkout.
The Northern Irish choreographer's candour has captured many hearts in recent years, and not just because it is so rare in the art world.
Financial Times