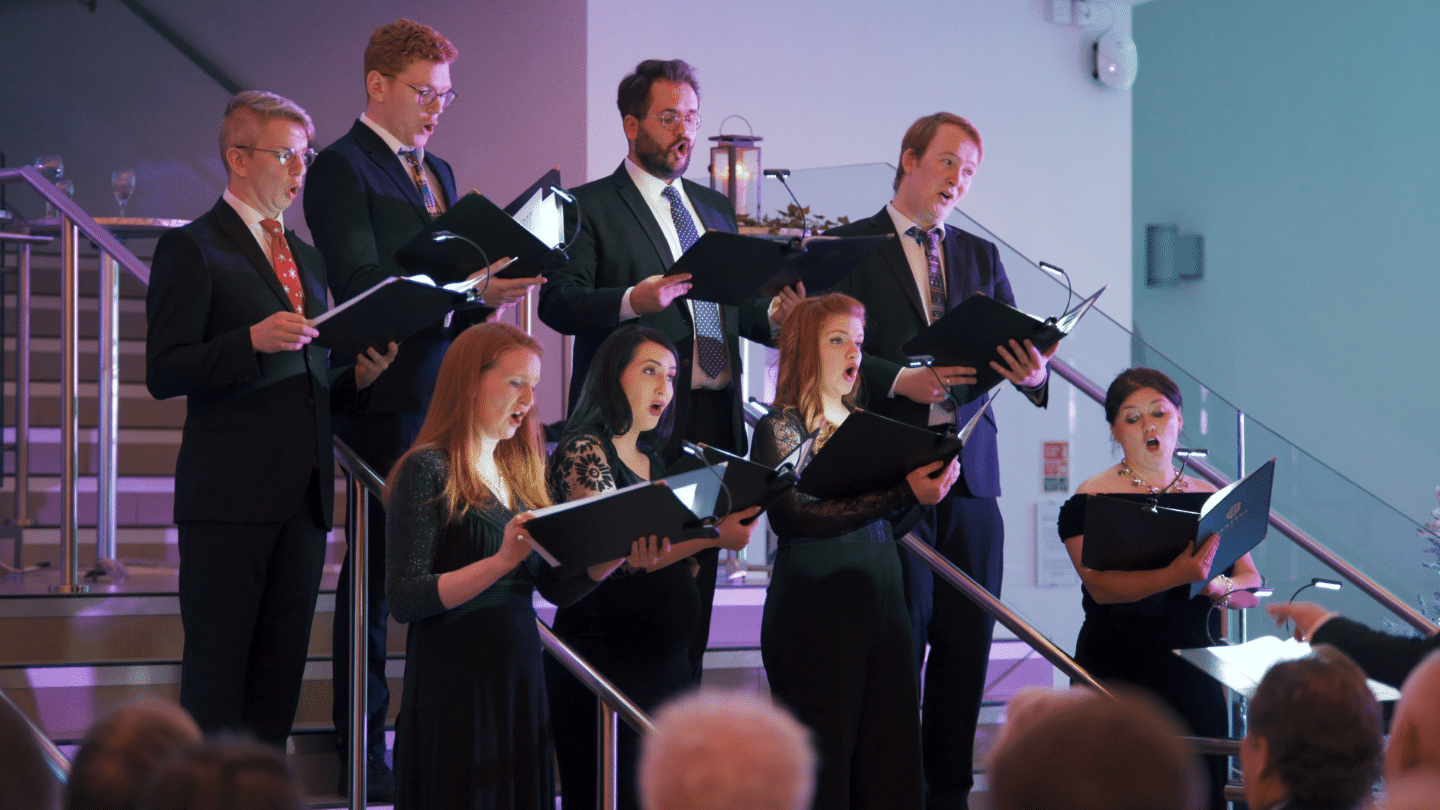 Sestina – In Guilty Night: Dialogues of a distracted mind
---
Belfast Music Society Northern Lights Mini-Fest
Belfast Music Society's annual Northern Lights Mini-Fest presents Sestina, a dynamic young vocal ensemble based in Belfast with a reputation for excellence and innovation in early music.
Built around the execution ballad Fortune my Foe, the programme will explore aspects of the supernatural with settings of Saul and the Witch of Endor, and love in all forms: 'distracted' (with an excerpt from Matthew Locke's Psyche), 'requited' (with Mazzochi's Dialogo) and 'filial' (in the drama of Carissimi's oratorio Jephte).
Fortune my foe – Anon
Fortune – William Byrd
In guilty night – Robert Ramsey
Dialogue of despairing lovers 
From Psyche – Matthew Locke
Passacaille de Seigneur Luigi (harp solo) – Luigi Rossi 
Dialogo a 3 Silvia, Fileno, Eurilla – Domenico Mazzochi
In guilty night – Henry Purcell
Historia de Jepthe -Giacomo Carissimi
This event  is based on 1m social distancing seating. Track and Trace visitor log will be used. The audience are required to wear a mask. Hand sanitiser will be available on arrival.