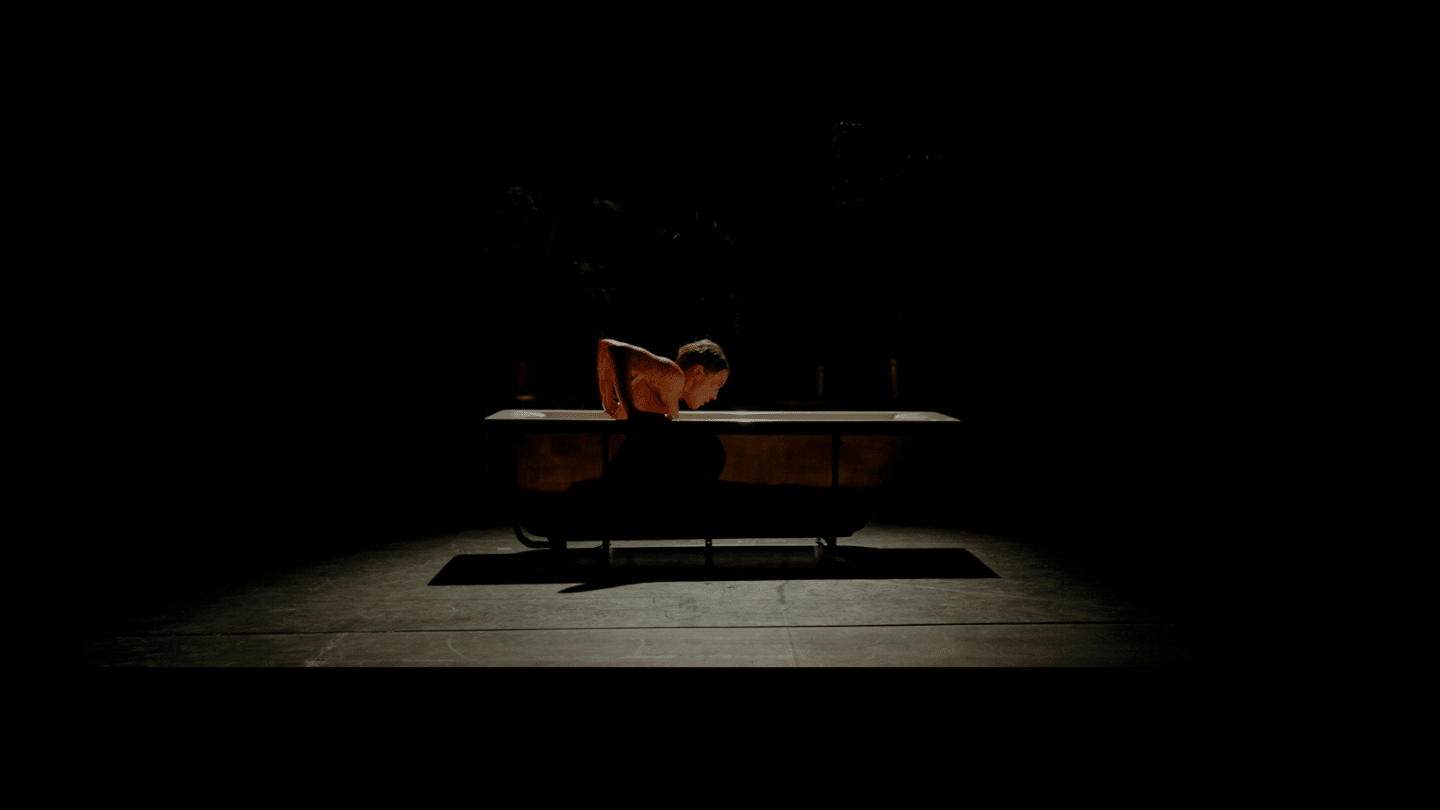 The Devil (18+) / Conversation with Oona Doherty and Luca Truffarelli / Hunter Filmed
---
Oona Doherty
In The Devil, choreographer Oona Doherty examines a different metamorphosis—she calls it a "pregnant dance film," a "transition…from Old Oona, old shows, into the new era."
Festival favourite, Doherty made the New York Times' Best Dance of 2020 list for Hope Hunt and the Ascension Into Lazarus, her "astounding, nuanced look at the men of Belfast". Hope Hunt was "the most memorable live dance performance before the shutdown"; now, Doherty returns to the Festival with longtime collaborator Luca Truffarelli for a new short film originally commissioned for Grásta.
Doherty ranks among Europe's foremost dance artists and creators, having claimed top prize at the 2016 Dublin and 2017 Edinburgh Fringes and, most recently, one of the most coveted honors in the arts—the Venice Biennale's 2021 Silver Lion award. She's renowned for her searing exploration of identity and uncanny physical embodiments, namely the "astounding, nuanced look at the men of Belfast" in both Hope Hunt and Hard to Be Soft: A Belfast Prayer, the Guardian's best dance show of 2019 after making its world premiere at the Belfast International Arts Festival in 2017.
For mature audiences only. Contains some graphic violence and nudity.
In special bonus content for BIAF audiences, Artistic Director Richard Wakely will be in conversation with Oona Doherty and Luca Truffarelli. This pre-recorded conversation will appear after The Devil and the event will conclude with Hunter Filmed.