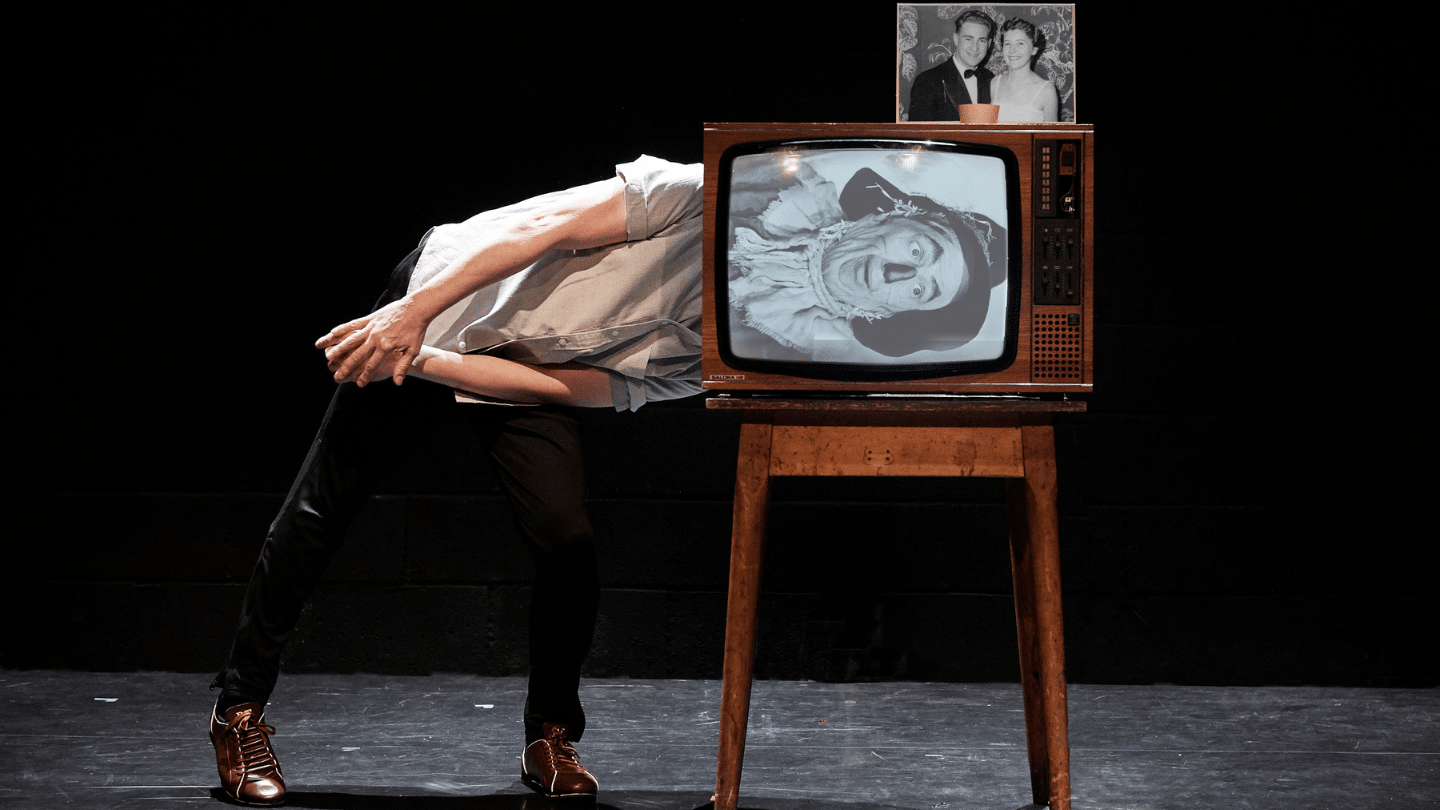 Uncle Ray
---
By David Bolger | CoisCéim Dance Theatre
Who is Uncle Ray?
"Memories, like old photographs, come flooding back in black and white… So, when Uncle Ray came to visit once a year, I had no idea he had turned into glorious Technicolor. Standing at the edge of the yellow brick road. Crows would come from miles around just to eat from his field. Maybe not the best scarecrow. But an incredible dancer and my uncle – Uncle Ray Bolger."
The wonders of reality, imagination and family lore collide in this touching new dance duet by David Bolger.
Read more about the process behind creating Uncle Ray from David, click here.
Age Guidance: 12 Yrs +
This production contains strobe lighting effects. 
This event is subject to 1m social distancing guidelines. 
Part of IN-visible ID-entities 3, an on-going BIAF initiative encouraging cultural collaboration across the island and supported by the Government of Ireland's Department of Foreign Affairs.
On Sat 9 October at 7pm, and Sun 10 October at 7pm, there will be a free to join online discussion with creative team and a panel involving Irish and American guests. More details to follow.
Read the 4-star review from The Irish Times here – https://bit.ly/2Yw7T8a
---
Credits
Conceived, Directed and Choreographed by David Bolger
Performed by David Bolger and Donking Rongavilla
Music Composition and Sound Design: Denis Clohessy
Set and Costume Design: Maree Kearns
Lighting Design: Eamon Fox
Projections: Mags Mulvey &  Neil O'Driscoll
Hair/Makeup: Val Sherlock
CoisCéim Dance Theatre is proud to be funded by Arts Council Ireland and supported by Dublin City Council and Culture Ireland.
Uncle Ray is co-commissioned by Irish Arts Center, Pavilion Theatre and Project Arts Centre
Box Office Information:
In line with current restrictions, the MAC's seating plan accommodates 1m social distancing. It is a dynamic system that auto locks seats between bookings as they happen.
You can follow the Book Now link to book direct on the MAC's website. You can also call the MAC's Box Office line 028 9023 5053. If you wish to email a ticketing enquiry, contact tickets@themaclive.com.
Your Visit – What to expect:
On arrival, please enter via the door at Exchange Street West. The door at Saint Anne's Square will be exit only. Customers should show their e-ticket on arrival.
Unless exempt, customers are required to wear a facemask when entering and moving around the building, and while seated in the theatre. You can remove your mask when seated at Cafe Bar or in the theatre to eat or drink.
There will be hand sanitising stations and a one-way system through the building.
MAC Cafe Bar will be open for pre-theatre drinks and snacks, however will not be open post performance. Audiences should leave the MAC promptly following the performance through the door at Saint Anne's Square.
...like Dorothy following the Yellow Brick Road, to continually search for ways to find home, where everybody loves you...