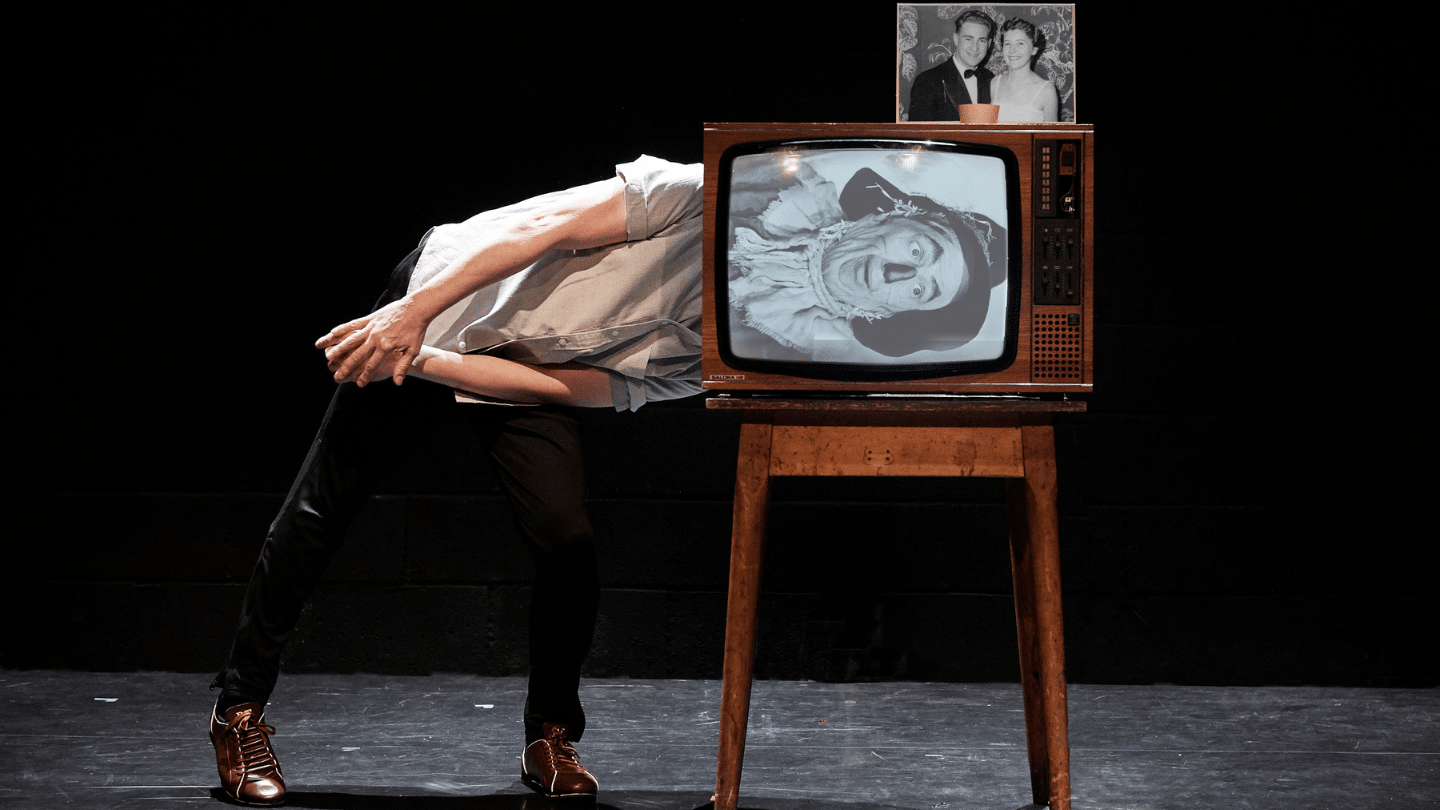 My uncle, The Scarecrow – choreographer David Bolger on Uncle Ray
For his new dance piece, CoisCéim founder David Bolger takes audiences back to 1970s Dublin where as a young boy, David grew up with stories about his magnificent Uncle Ray – whose career took him from vaudeville, to Broadway and then the glitz of Hollywood, eventually playing one of the most famous characters of all time: The Scarecrow in The Wizard Of Oz. Below, David introduces Uncle Ray…
Memories, like old photographs, come flooding back in black and white…
So, when Uncle Ray came to visit once a year, I had no idea he had turned into glorious Technicolor. Standing at the edge of the yellow brick road. Crows would come from miles around just to eat from his field. Maybe not the best scarecrow. But an incredible dancer and my uncle – Uncle Ray Bolger…
Our final week in the rehearsal room – it's the time when excitement builds as things start to come together and the pieces move into place.
The process for Uncle Ray has been a particularly interesting one as Don and myself trace the relationships with our respective fathers – for example, last week I found myself on a google earth map with my fellow performer Donking Rongavilla, who was able to pinpoint his childhood home in Manila, Philippines. We were researching for one of the scenes in Uncle Ray. Don moved to Ireland in 2001 and I wanted to jog his memory back to his family home and where they watched television together. Television and films play an important role in the performance and we use the television to create illusions to recall our early lives and relationships, in this case to our own fathers and of course, Ray Bolger himself.
We are so fortunate to be collaborating with an extraordinary team of artists working with us in the studio and I am extremely grateful with what we have achieved so far.
I am a research fanatic when I am making a new work. I find it incredibly interesting the places it takes me. With Uncle Ray, the research has taken us through the Wizard of Oz and the making of the technicolor adventure. Back to my own family home in Sandymount, Dublin, and going through old biscuit tins full of old black and white photographs.
The vaudeville theatre scene when Ray Bolger started out his professional dancing career to research the Philippine movie industry, where Don's father, Rommel Valdez had a two decade career as an action movie star and stuntman. Finding his film clips and working with our video designers, Mags Mulvey and Neil O'Driscoll to piece together a very touching duet which takes place when Don dances with his father's films live on stage.
Every day now a new element is carefully added, layering the narratives and universal stories that link us together and the audience. It is thrilling to be back working with people again and being able to present work to a live audience and as part of the Dublin Theatre Festival and Belfast International Arts Festival.
Dublin Theatre Festival and the Mac in Belfast have played such an important part in CoisCéim's history – we premiered our very first production Dances With Intent at the Old Museum Arts Centre and then staged it for the Theatre Festival in 1995 and have been privileged to return to both many times since.
Uncle Ray feels like a very special work and I cannot wait to perform it onstage and share it with a live audience in Dublin and Belfast.
This piece original appeared for RTE here – https://www.rte.ie/culture/2021/0930/1249952-my-uncle-the-scarecrow-choreographer-david-bolger-on-uncle-ray/