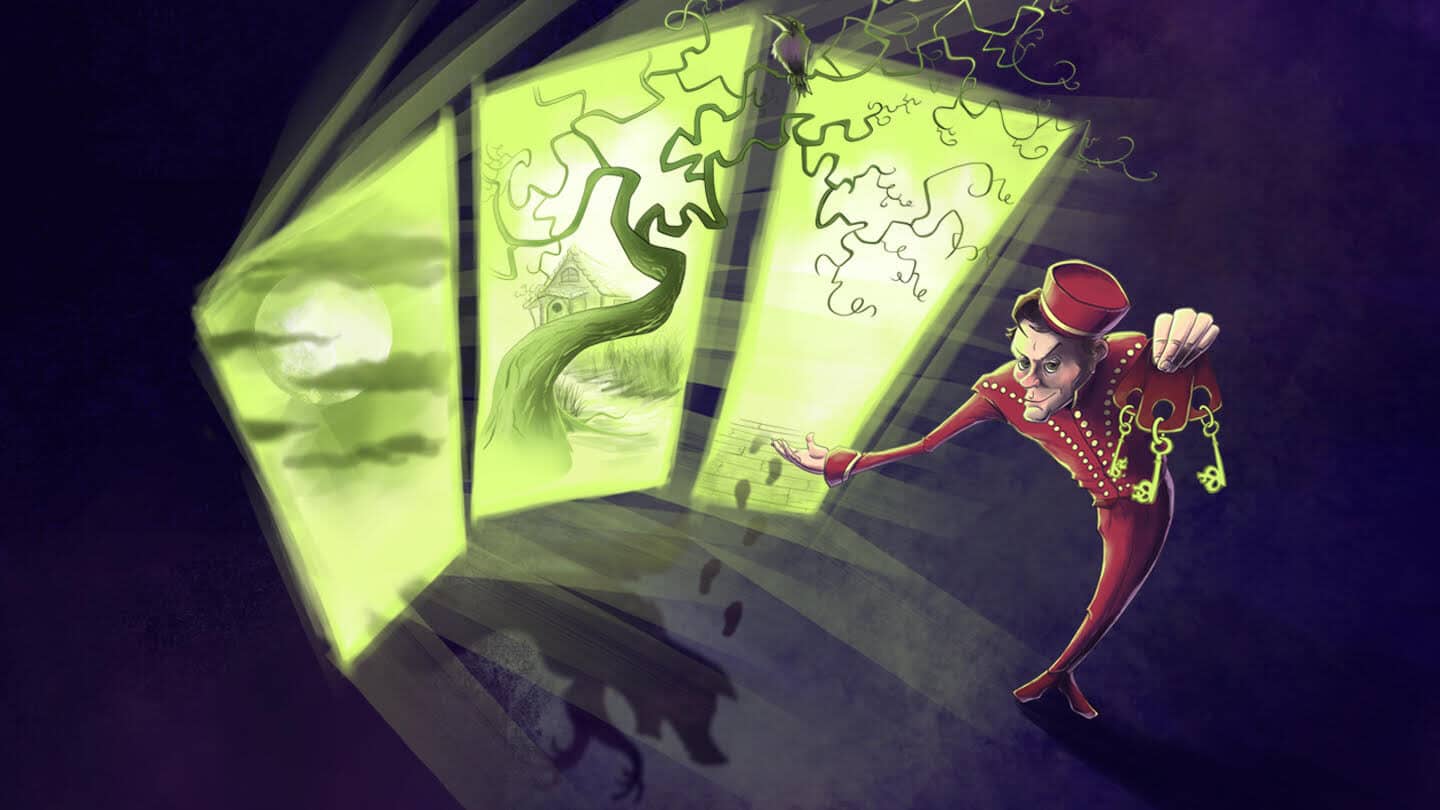 The Grimm Hotel
---
Cahoots NI
Welcome to The Grimm Hotel – Cahoots NI have a reservation in your name, but be warned, this is no ordinary hotel!
Check in upon arrival and your personal bellhop will help you choose from 210 equally Grimm suites.
The decision will be yours, but choose carefully! You will be stepping into a story hundreds of years in the making… and behind each door lies a Grimm surprise.
Maybe you'll find yourself eating supper with a witch, lost in the woods, face to face with a greedy goblin…you might want to leave a trail of breadcrumbs behind you to find your way back.
Featuring magic, music, cutting edge technology and some of the most recognisable characters from fairytale folklore, Cahoots NI's The Grimm Hotel takes inspiration from the much loved 'Grimm's Fairy Tales' in this groundbreaking new walk-through theatre experience, opening at Belfast International Arts Festival.
Age guidance: 8 Yrs + | All under 16s must be accompanied by an adult
---
Cast
Kyron Bourke
Hugh W. Brown
Holly Hannaway
Allison Harding
Sean Kearns
Caolan McBride
Lennin Nelson-McClure
Philippa O'Hara
Extra Information
Some areas of The Grimm Hotel will be dark, and contain scenes that younger children may find scary.
Theatrical smoke will be used at points throughout the performance.
We recommend you wrap up warm, and allow 75 minutes for the full Grimm Hotel experience!
Please see FAQs https://cahootsni.com/faqs-the-grimm-hotel/