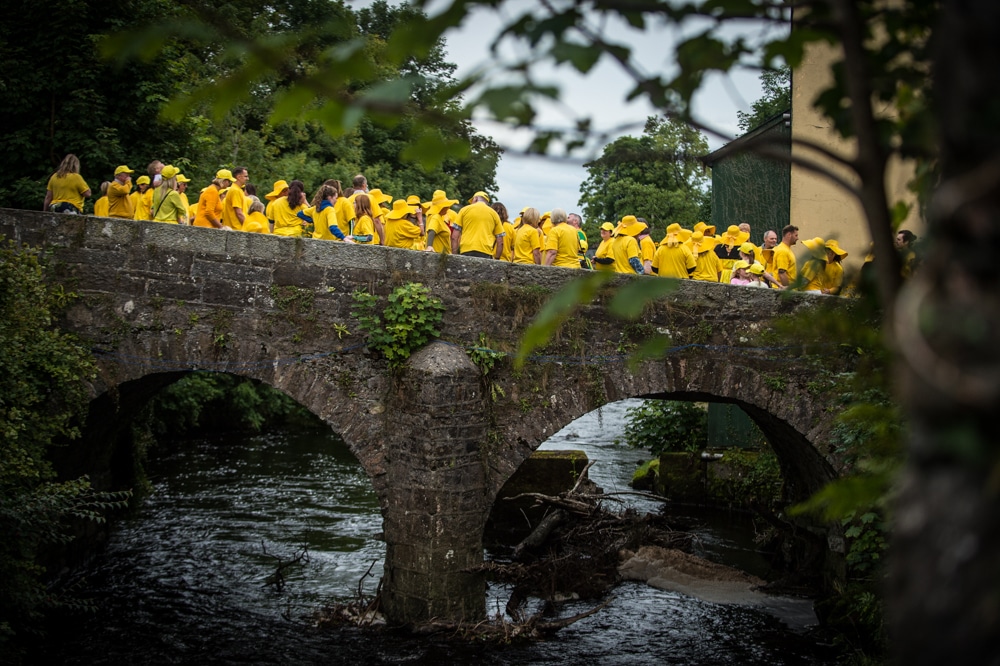 Exciting news about Across and In-Between
Ulster University Arts and Golden Thread Gallery present the first complete gallery presentation of Across and In-Between by Suzanne Lacy. Co-commissioned and presented for the closing season of 14-18 NOW and Belfast International Arts Festival in 2018, the project amplified the voices and experiences of over 300 border residents during Brexit negotiations through words, imagery, sound and performance, providing them an opportunity to reclaim the landscape around them.
Opening Wednesday 12 June through to Saturday 14 August, it's a fantastic opportunity to see The Yellow Line and Border People's Parliament alongside a documentary following the journey of participants through the project and to the drafting of The Yellow Manifesto: A True Account of a Border and its People.
Presented in association with IWM Imperial War Museum, The Whitworth and Ulster University.
More details on the exhibition on the Golden Thread Gallery website, including a section on preparing for your visit here.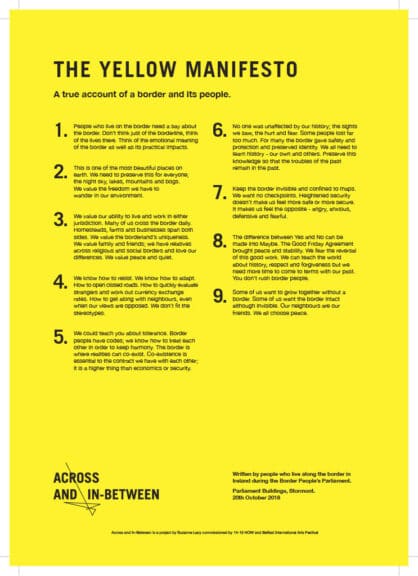 Artists Talk
Join Suzanne Lacy, Alastair McLennan, Brian Connolly, Elaine McGinn, Cian Symth and Helen Sharp for a special artists talk on 'Borders as Embodied Sites' on Wednesday 12 June at 5pm, hosted online by Regional Cultural Centre Letterkenny. Free, registration essential.
Read more on Regional Cultural Centre website.