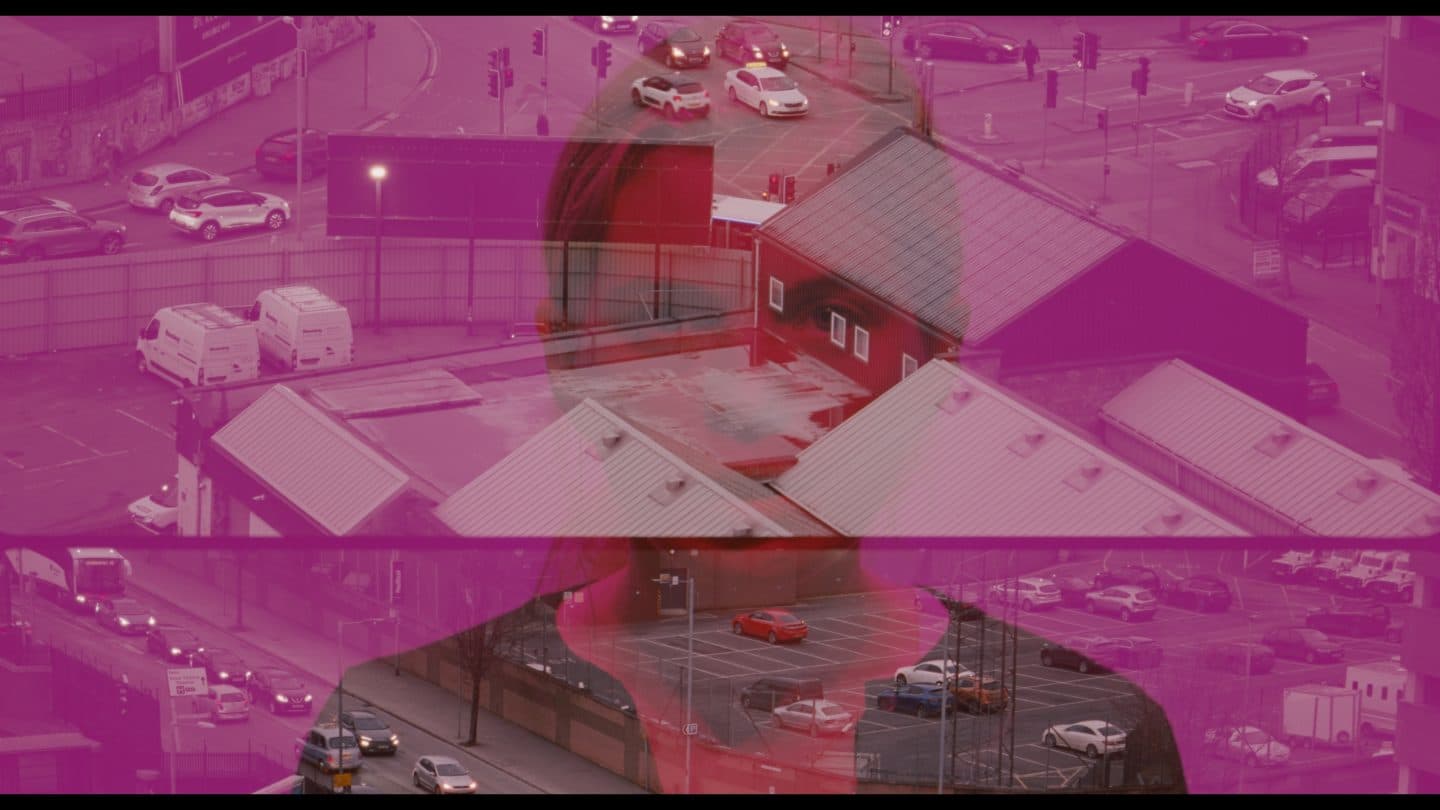 Experimental feminist opera-film about class and conflict to premiere in Belfast marking the 25th anniversary of the Good Friday Agreement
An experimental feminist opera-film about class and conflict, is to be premiered in Belfast this month as part of a series of events to mark the 25th anniversary of the Good Friday Agreement before touring nationally and internationally.
History of the Present has been made collaboratively by Maria Fusco and Margaret Salmon, featuring new compositions by Annea Lockwood, libretto by Maria Fusco and improvisational vocal work by Héloïse Werner. The work premieres Wednesday 19 April at Belfast International Arts Festival, as part of the programme to commemorate the 25th anniversary of The Good Friday Agreement, the work then tours nationally and internationally, at Art Night Dundee 24 June, the Royal Opera House, London 2 July, and Edinburgh Art Festival 11 August 2023. The project is supported by the British Council.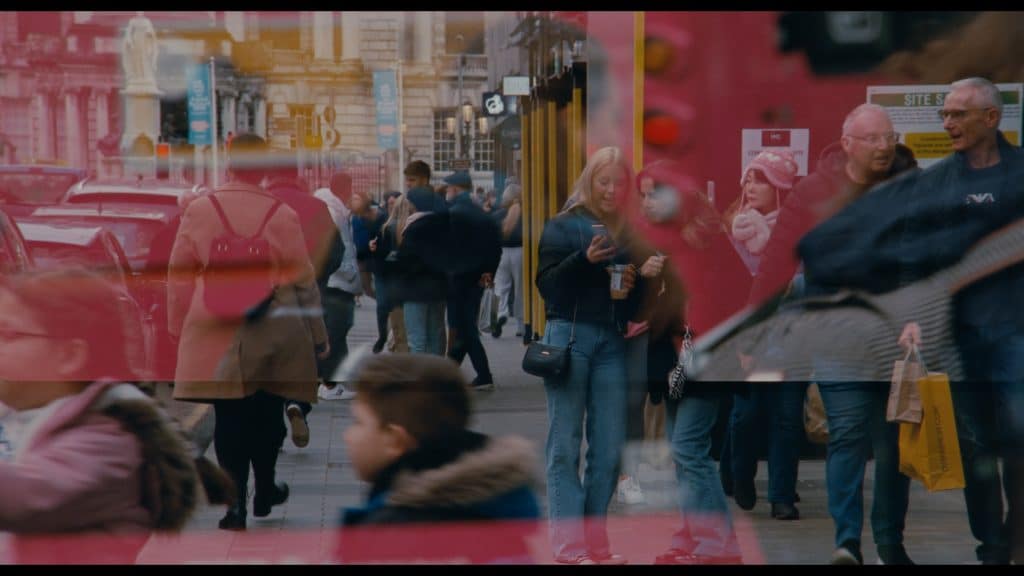 This intersectional, intergenerational feminist work forefronts working-class women's voices to ask: who has the right to speak, and in what way? Layering sociological, cultural, and political themes from the recent history of Northern Ireland, the work exercises voice, breath and field-recording composition through a range of film techniques and operatic articulations, to amplify marginalised stories. Made on 35mm and video in the streets of Belfast, the Ulster Museum and the Royal Opera House in London, History of the Present observes how defensive architecture defines movement to enforce intersectional histories and identities within daily experiences in conflict and post-conflict zones on an international level.  Early stages of the work was developed during Maria's fellowship at the Royal Opera House.
Maria, who wrote the libretto and co-directed the film, grew up beside a peaceline in Belfast during The Troubles, she was especially interested in using different sounds from the Troubles onwards to bring the work together, including both archival and field recordings, she says, "The opera-film features archival recordings of women's voices from my own family recordings, made when I was a child. I'm interested in how you learn accent through tone and range, how the environment seeps into you, how you try to assimilate. I was deeply honoured Annea agreed to compose new music for the work, her pioneering work in field-recordings has been an inspiration for a long time. We utilised other archival materials, which Héloïse, a trained opera singer, improvises with, so, 'historic' Belfast military sounds: a helicopter, a Saracen, and a riot. We made the decision in the work not to include any visual archival material, but instead to focus on the sonic. When I was growing up, you would often hide when a riot was happening not stand staring out at it, your experience of violence is largely sonic: you're a reluctant participant"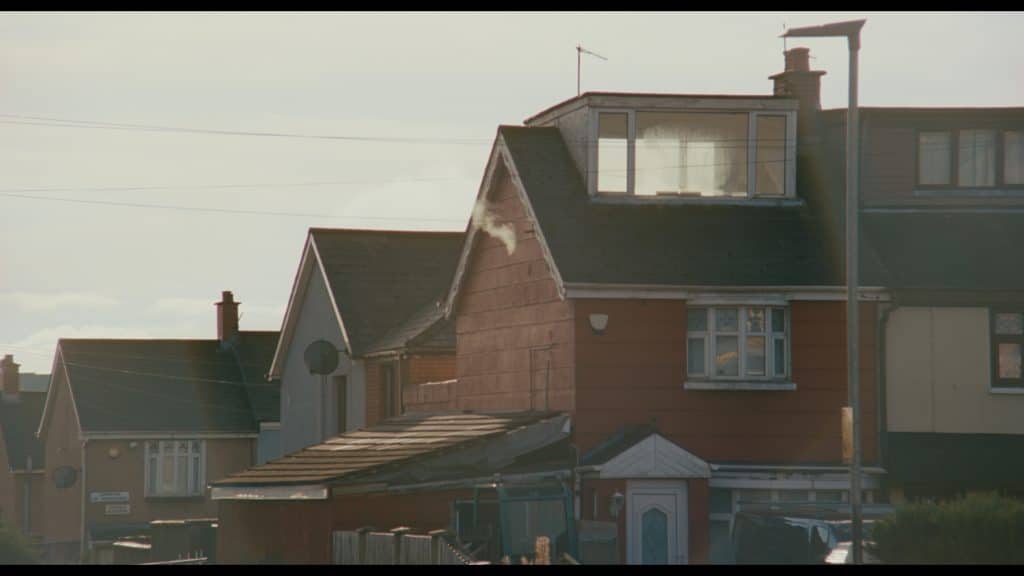 She adds, "It's a very beautiful piece, sensitively and movingly shot by artist-filmmaker Margaret Salmon: we co-directed the work. I have admired the intelligence and integrity of Margaret's work for a long time, and was delighted when she accepted my invitation to collaborate. We take our ethical, reparative way of making this work very seriously. The subject matter can be challenging, seeking to present the heightened emotional state of a post conflict city, there's also moments of slapstick; humour is obviously very important in the Northern Ireland psyche!"
Margaret Salmon says, "Early on, Maria and I discussed the archive and a history of images representing The Troubles and Belfast's segregated communities. We both felt strongly that any film representations should be made in the present, in Belfast today, not in the past. We filmed on a 35mm camera in various locations over the course of the production and an intuitive, searching lens became integral to our work. What does it mean to look without pre-determining what is seen… is something I thought about often when filming. Abstraction and analogue experimentation are methods we explored – split screen, double exposure, colour, blur, Vaseline on the lens – by choosing 35mm film we leaned into its peculiarities and range, also its beauty, scale and materiality."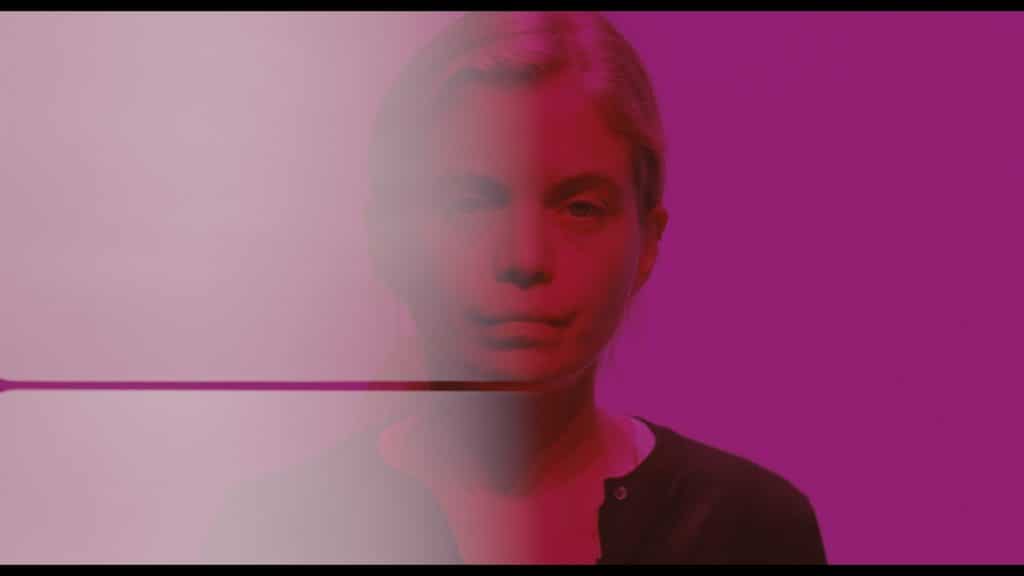 Composer Annea Lockwood made in-situ field recordings of the peacelines in and around the Ardoyne peaceline, where Maria grew up, Annea then evolved these into musical composition, she says: "We worked together, finding an array of sounds directly from the walls, stroking them with pebbles, with leaves, gently striking them, manipulating locks on the gates controlling access. We were learning to play the walls as an instrument and it was a lot of fun, paradoxically, given their meaning. The walls are massive, impenetrable, sheets of thick corrugated iron, covered with layers of paint and anchored in brick foundations. Their resonance is hidden, but powerful. They carry the imprint of the neighbourhood through the way they transform not only passing traffic, but also dogs barking and voices. I wanted the soundscape I composed to convey something of that weight – their physical weight and especially, the dark weight of their significance. It has been one of the deepest explorations of recent years for me to first absorb everything I could about those years in that place, then work with these sounds.
Supported by the British Council, Creative Scotland and the Royal Opera House, developed with the assistance of the Abbey Theatre/ Amharclann na Mainistreach.
Co-directors: Maria Fusco and Margaret Salmon
Librettist: Maria Fusco
Composer: Annea Lockwood
Singer: Héloïse Werner
Dramaturg: Jude Christian
Sound Mix: Chu-Li Shewring