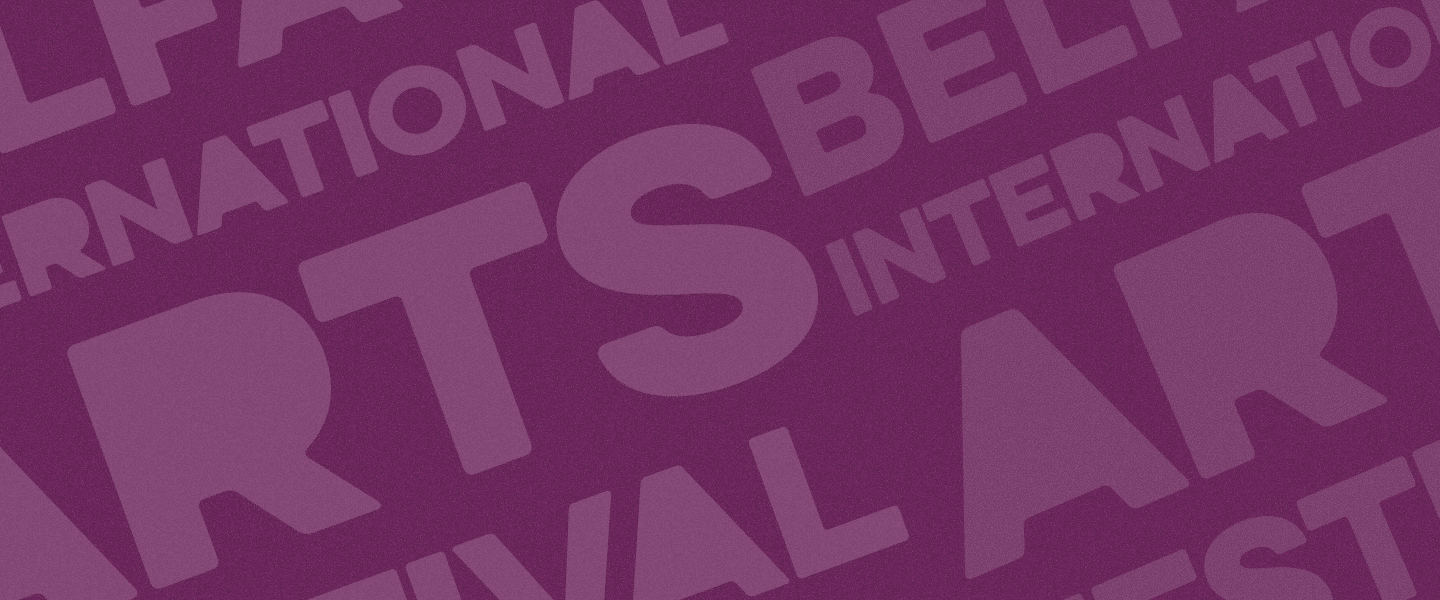 We are delighted to invite applications for 4 Voluntary Internship Positions to assist with the planning and delivery for the newly formed Ulster Bank Belfast International Arts Festival which runs from 9 October -1 November 2015.
If you are a student or have recently graduated, a festival internship will help you gain valuable experience in Arts Management, Marketing, Event Management and everything else involved in delivering over 100 world class arts and cultural events over 3 weeks.
Internships will last approximately 7 weeks between September and November.  Interns will work from the Festival offices and will be expected to assist at events in venues across the city during the Festival itself.
The four internship opportunities are:
MARKETING INTERN
Suits: Those interested in Marketing and Communications
Promotion of the Embrace Programme – liaising with schools, university organisations, community groups, generating leads and participation in the education activity.
Assisting with press packs and press tickets as directed
Assist with festival invited events including invitation lists and setting up at events
Support social media at festival events and developing schedules for photography and video activity, liaising with artists, marketing staff, photographers and videographers.
Liaising with Festival artists and agents to develop and write appropriate copy for audience programmes
Skills & Experience
Excellent organisational and communication skills
Photography/ videography
Copy writing/critical writing
Excellent organisational and communication skills
Social media application for an organisation, club, community group
OPERATIONS INTERN
Suits: Those interested in Events Management and Stage Management
Assist with artist hospitality and transportation scheduling
Collate hospitality riders and coordinate festival shopping
Order and coordinate delivery of towels, water and riders to venues during festival
Respond to artist and agent queries prior to and during festival
Welcome artists on arrival at hotel/venue with passes, packs.
Assist with front of house and event management duties during festival
Skills & Experience
Excellent organisational and communication skills
Experience of working in and knowledge of Belfast venues
FESTIVAL ADMIN INTERN
Suits: Those interested in Arts Management
Assisting will all aspects of administrative support within a busy festival office.
Preparation of door sheets and event boxes.
Assisting with counting tickets and reconciling box office income.
Making staff ID passes.
Assisting with preparation of volunteer information packs.
Assisting with distribution of artist programmes and setting up branding at events.
Skills & Experience
Excellent organisational skills.
Experience in administrative support.
CORNERS PROJECT INTERN
Suits: Those interested in Visual Arts and Project Management
Assisting with all aspects of administrative support for the Corners Project.
Artist liaison Assisting with Front of House for each Corners event
Promoting Corners as a project across audiences in Belfast
Skills & Experience
Excellent organisational skills
Experience in co-ordinating a project
Applicants should be in the process of studying for or have graduated from a 3rd level qualification.
20 hours per week during September.  20-30 hours per week in October, including evenings and weekends during festival.
To apply for one or more of the internships, please submit a CV with a brief cover email detailing which opportunities you wish to be considered for to enquiriesbelfest@gmail.com by 16th September 2015. Please note that this email address will not be monitored during this time.
It is envisaged that interviews will take place on 18th September and interns will start week commencing 21st September.